Chainlink devs have sold millions of links in the past month even as the token seemingly enters a bear market.
After rising to an all time high of $20, link has only been downwards, reaching $7.5 which still gives it a huge fully diluted market cap of $9 billion.
Some $3 billion paper worth are currently circulating, with Sergey Nazarov and his crew selling about 1% of it in the past month.
They've sold at the very top and then throughout at what seems like an automated 500,000 links a week with much of it going to Binance.
It took us just three clicks or so to get to this address from their dev address with it unclear what exactly they doing with all these tens and even hundreds of millions they've cashed out already.
Linkies joke Nazarov bought condos in NY and exotic cars for his family with the sold tokens, something we can't check because these tokens have gone to Binance's database which is private.
There's no financial reports to detail on what they spending all this money or what their asset strategy is, with the only thing we can see being this 500,000 making its way to Binance every week: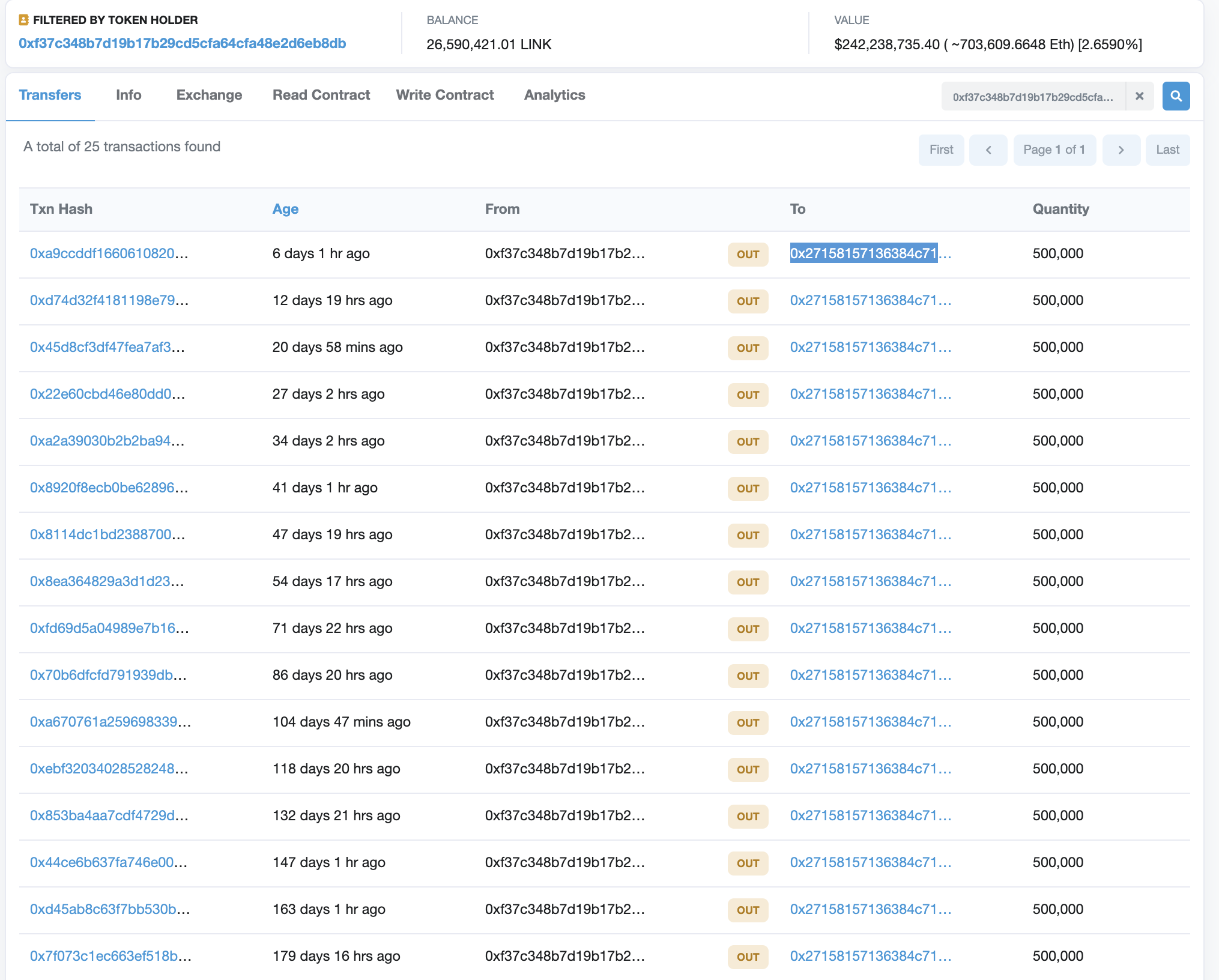 They have some 26.5 million links to go through yet, worth some $200 million, and that's on just this address.
They have six addresses of 50 million each, worth $2.4 billion at the current price or about 80% of the current market cap.
So this selling is probably not going to be turned off any time soon, with drip drips to Binance leading to a downturn for link.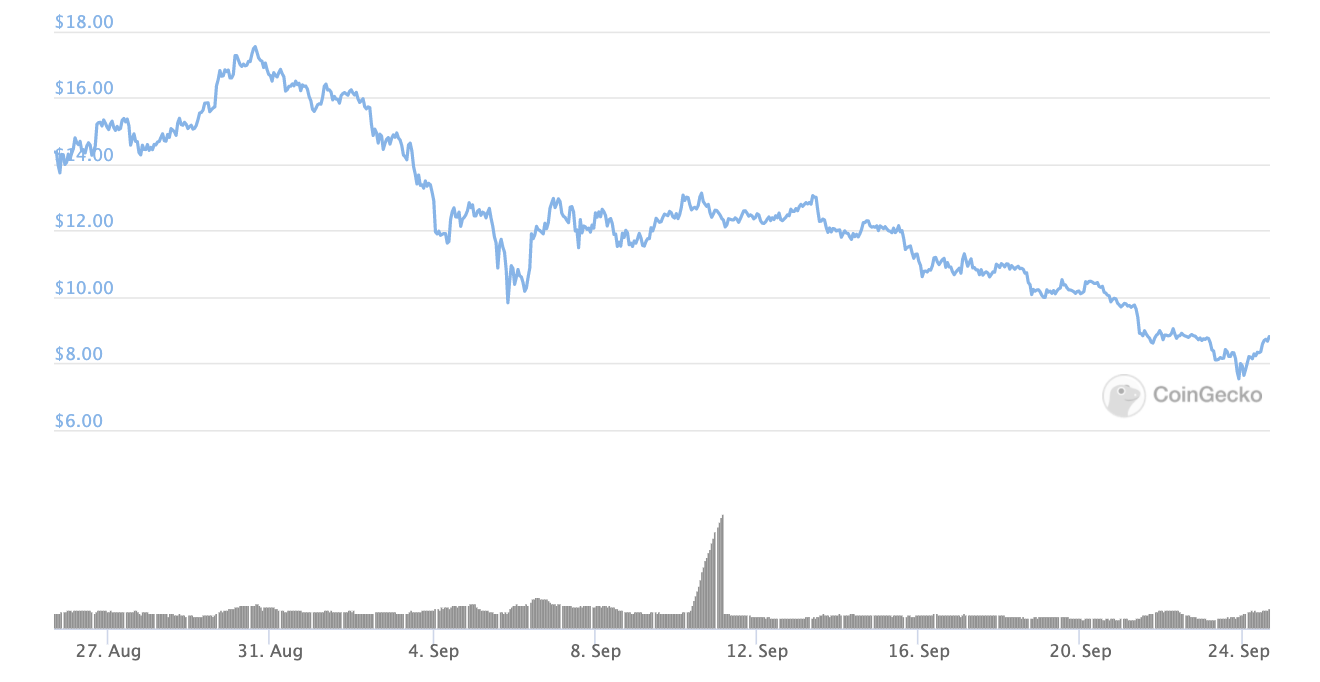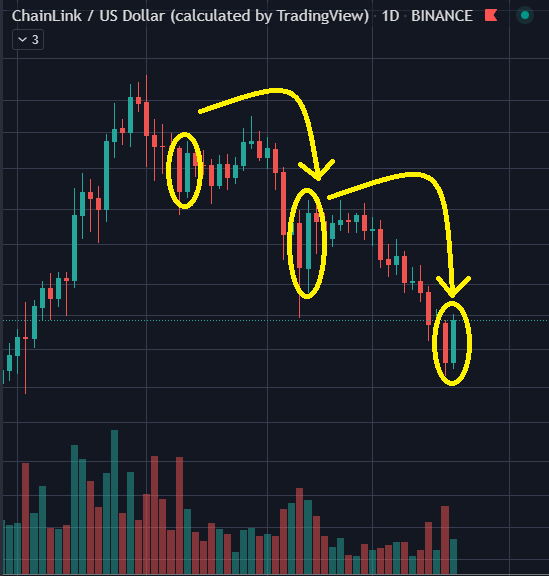 Reaching $20 is usually a big price point for any project of some distribution, with a long bear market usually following or at least that was the case for both bitcoin and eth.
In addition, chainlink seems to be a counter-trend in as far as it was bullish while the crypto space was bearish, so now the bull may have returned in crypto, link might turn bearish.
Something that could be good for eth because you'd think some of that profit taking would go to ethereum, with it unclear where link might bottom but $5 is an obvious price point as it was for eth, or $2 as it was for bitcoin after both reached their $20.
Chainlink as you might know is a method to provide price feeds and other data to smart contracts in a way that they claim is decentralized with the value of this token meant to come from people paying for these price feeds.
Such payments are minuscule compared to its market cap, so its primary value proposition is/was hype chiefly from 4chan-ies who are probably at least in part some marketing company instead of actual anons with that enough to make this a more valuable project than Uniswap's half a billion in yearly revenue or other defi dapps that are actual businesses with considerable usage, and thus have significant profits that can go towards the token.