Ethereum longs have surpassed 1.9 million eth for the first time ever and that's on just one crypto exchange, Bitfinex.
After sidewaying for some time at 1.8 million, ethereum longs have increased by 100,000 eth this week and are seemingly continuing to rise.
This is a 4x increase since February when 500,000 eth longs were opened on Bitfinex. Now some $640 million worth of eth is betting its price will rise.
By comparison shorts are at just 100,000 eth, worth only $34 million. While on bitcoin longs are at $270 million worth of close to 26,000 bitcoins with shorts at $50 million worth of 4,700 bitcoins.
Making these ethereum longs a significant outlier as they've only gone up for the past two years and especially since February 2020.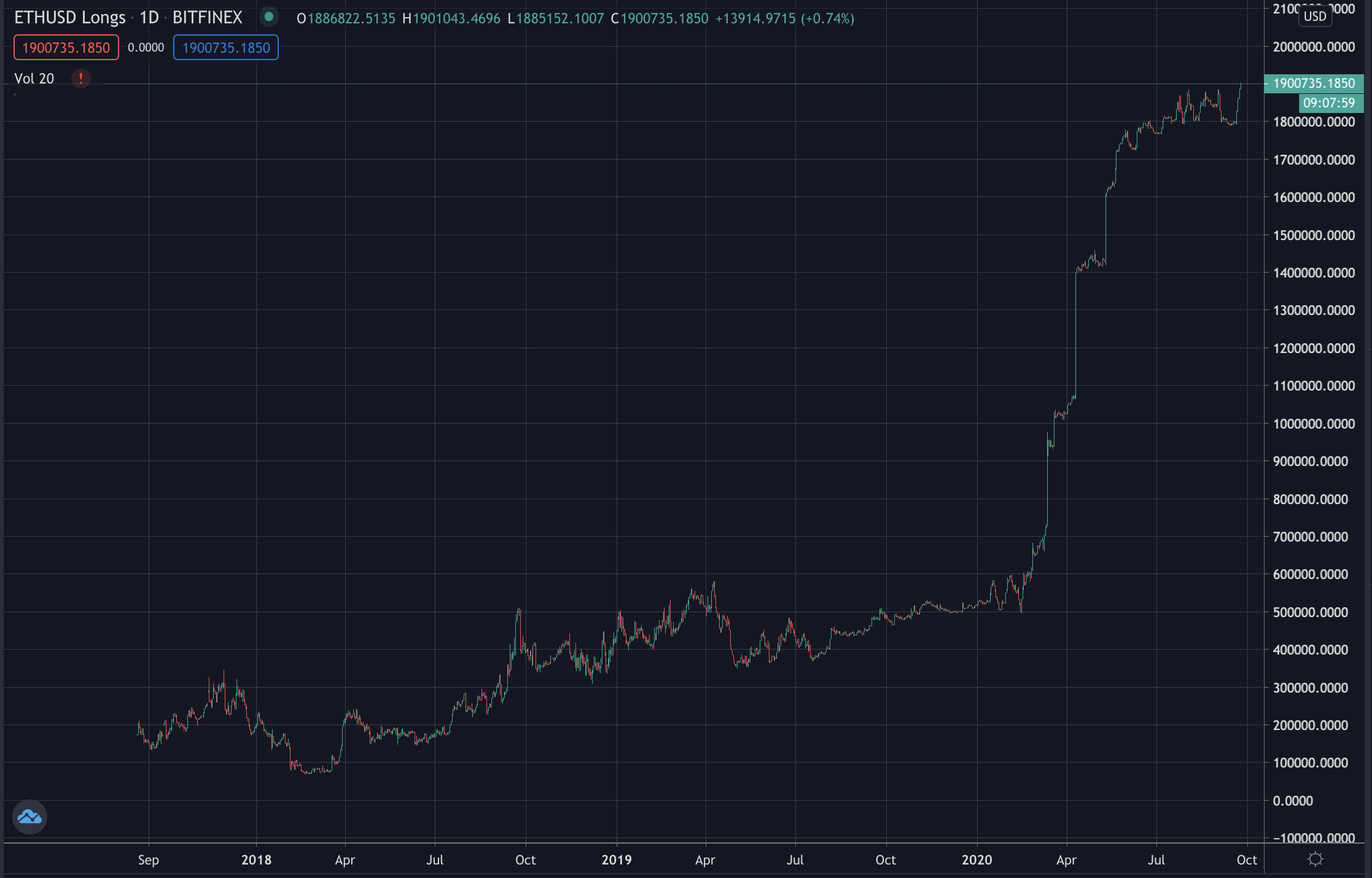 Curiously while you'd expect here a big crash in these longs during Black Thursday, there's hardly a blip. Suggesting someone is playing with huge collateral or that these numbers are completely fake.
Bitfinex is an unregulated exchange that doesn't present any audits, so everyone has to trust them without some independent party verifying what they say.
Yet it's not clear why they would intentionally present incorrect data, with it probably more likely some whale is placing a big long term bet.
The same thing kind of happened with bitcoin as well in 2015-16, with these perpetual longs betting that price might be volatile in the short term, but it will 10x or so in the medium term.
Whether that's the case remains to be seen, but these eth longs keep only going up, something that should add some upwards pressure on eth.