Ethereum has seen a spike in transactions yesterday as pictured above, jumping to 1.2 million from 1 million.
It's now not far off from the all time high of 1.4 million, but what is interesting is that the transactions spike came before the price rise.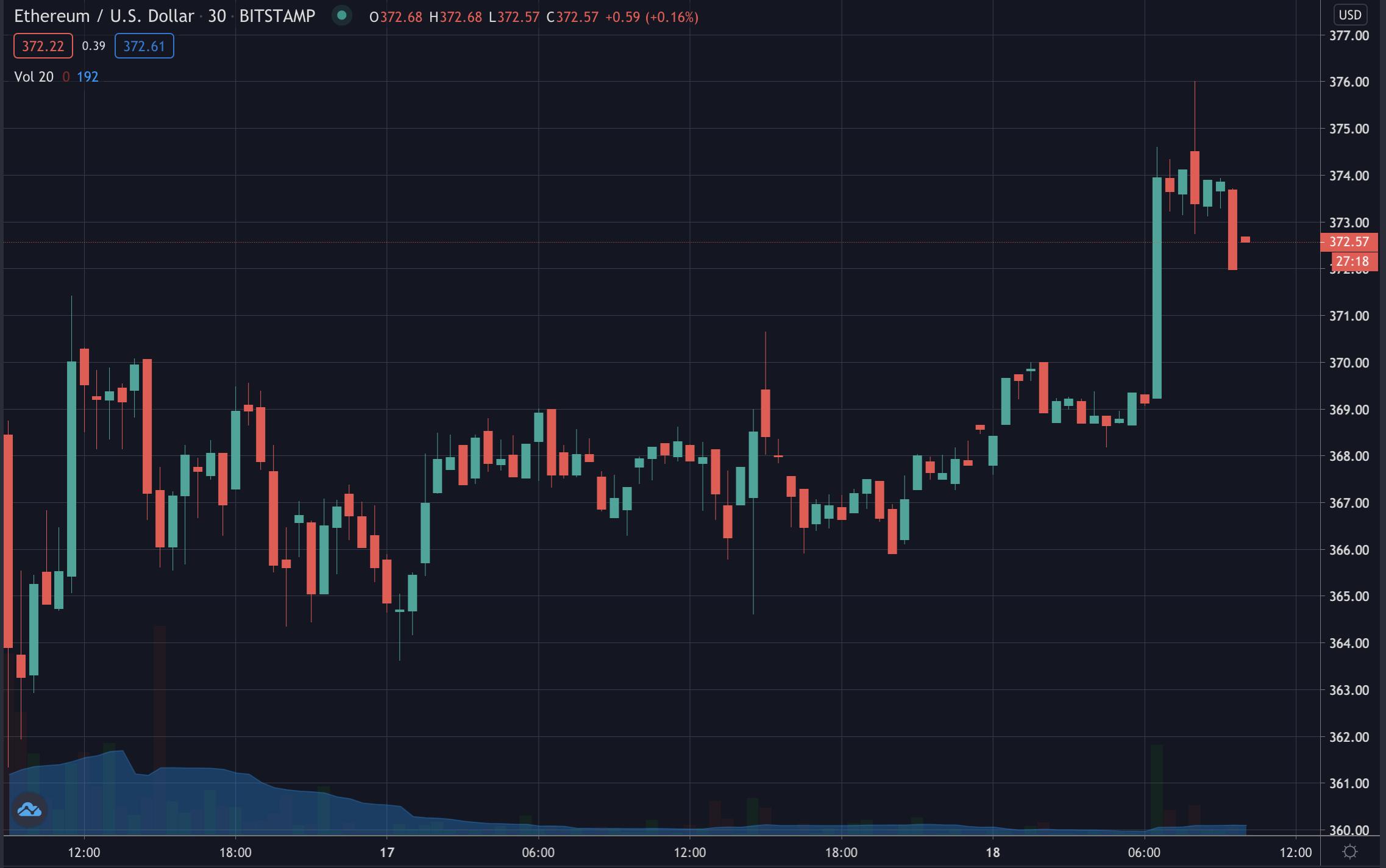 Ethereum rose from about $360 to spike more recently towards $375 before a very slight retrace.
Suggesting an obvious correlation between transactions and price with transactions in this case briefly leading.
More interestingly, the spike in transactions corresponds to a rise in ERC-20 transactions, suggesting it may be tokens pushing the price up.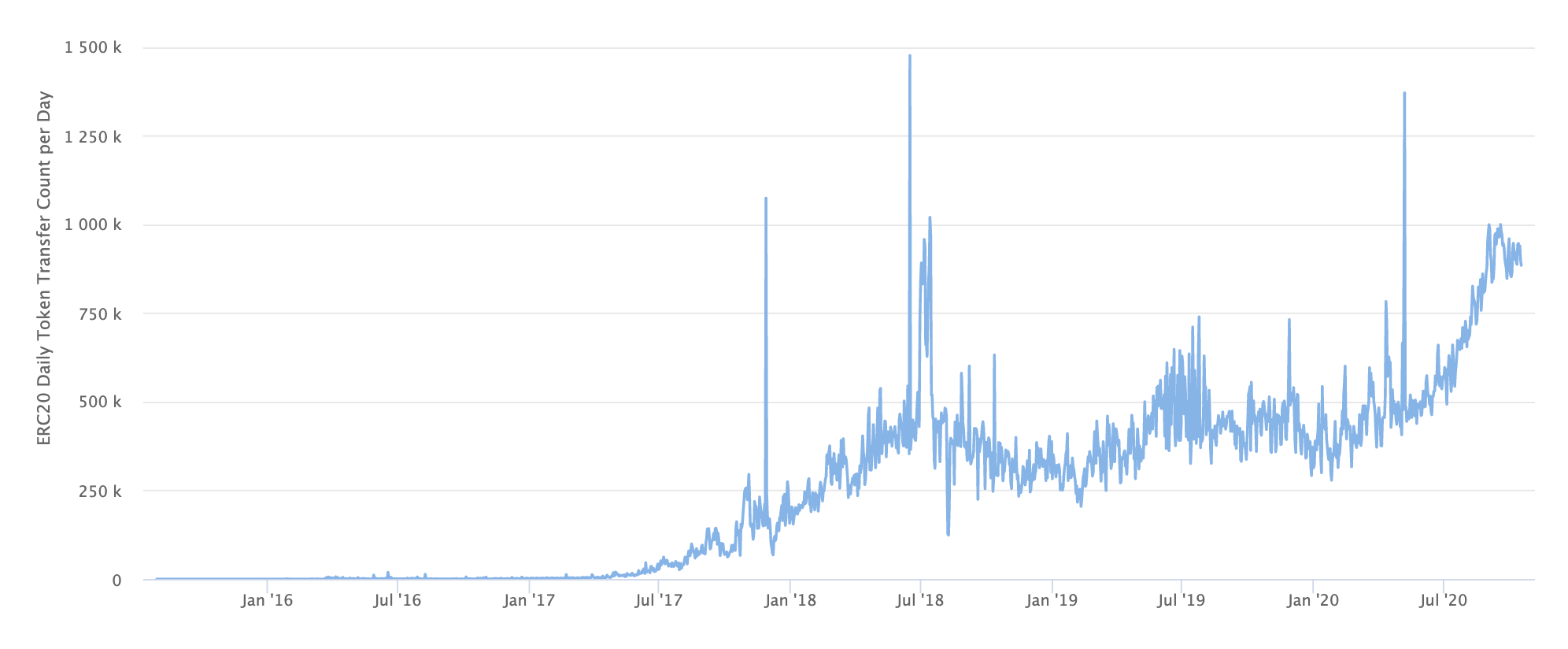 Close to one million token transfers are now happening daily on ethereum for more than a month.
Suggesting that rather than a spike, new continuous demand for the ethereum network has entered the market, most likely due to decentralized finance (defi).
That's especially the case as this rise in token transfers began during summer when defi started taking off.
Meaning from the data we can reasonably conclude that defi is good for ethereum's price, perhaps because many of these tokens are chiefly traded against eth.
Capacity is constrained however with bundling or second layer solutions needed to accommodate new arrivals as token transfers appear to have hit a ceiling presumably because there's just no further space.
A similar situation in bitcoin in 2017 did not adversely affect its price, to the contrary bitcoin rose to $20,000 from $400 the year prior.
Whether that will apply to ethereum as well remains to be seen, but the two situations do seem to have an echo.