The bitcoin months long sideway continues with an upwards direction as the cryptocurrency tries to find a new level.
We're back to August however, and that's both August 2020 and August 2019, with this proving to be a most formidable resistance: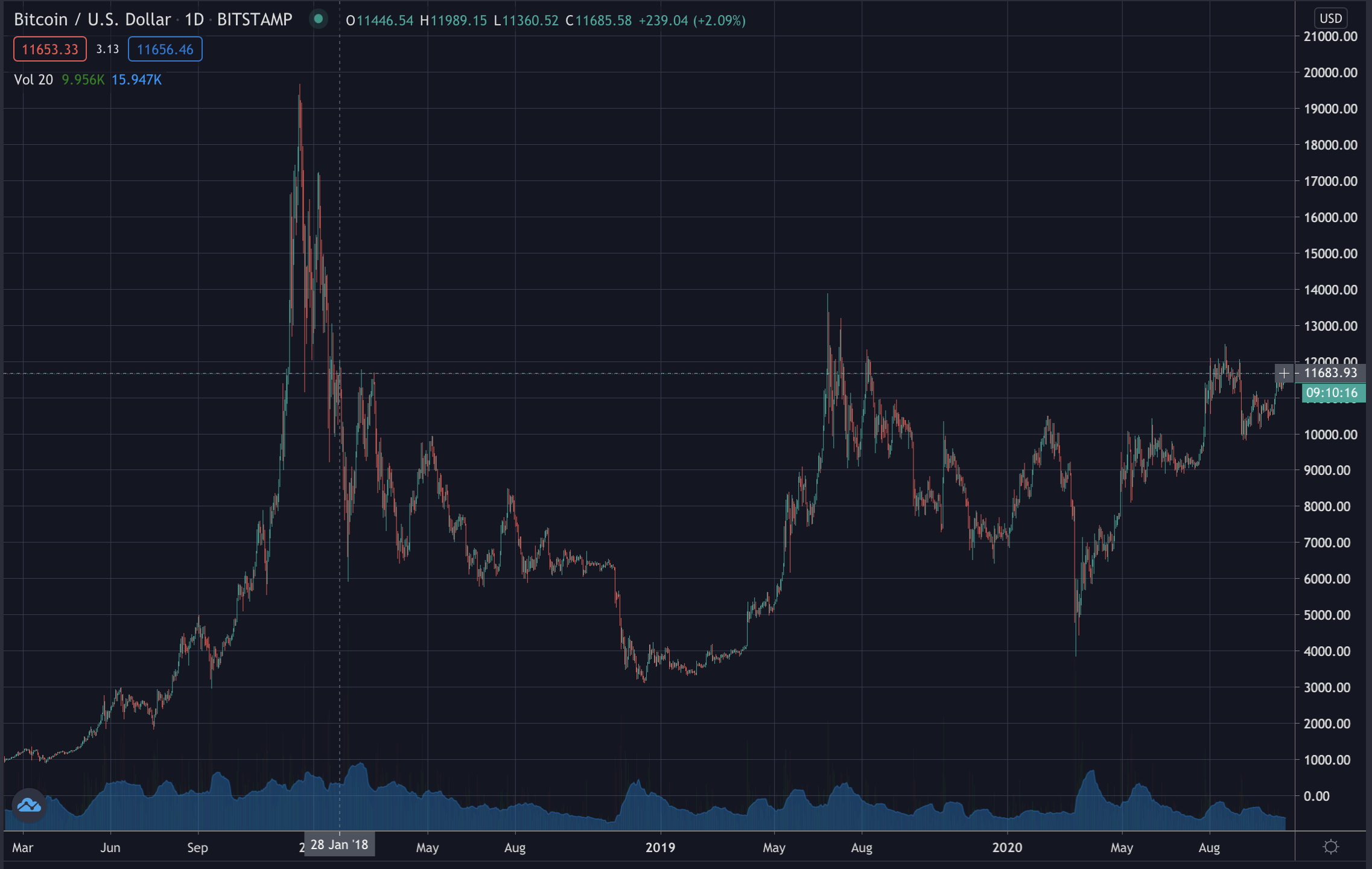 The current price level was significant resistance even during the 2018 January price fall with any bounce back not quite surpassing it.
That has remained the case since, with bitcoin yet to make another leg from the current base. Hence the months long sideway.
Bitmain however is continuing its contribution to the bitcoin hashrate moon march with a new deal whereby 20,000 miners have been sold to Riot Blockchain.
But whether there will be riots at Peter Schiff remains to be seen after his bank was found to be at the centre of a tax evasion investigation.
"Bitcoin is a fraud," he said. Now the tables may have turned as another bitcoin critic gets some eggs on his face.
Are you a trader? "Our client is an international hedge fund with a strong track record globally, as the business continues to grow they are looking for an Operations Analyst with experience covering crypto trading and the role is based in Singapore."
The credit rating agency, Moody's, is not happy about these new central bank digital currencies.
"A central bank digital currency would have a critical advantage relative to digital 'stable coins' in that they can provide a direct claim to the central bank, allowing a quick and convenient form of payment relatively free of credit risk," said Nick Hill, Managing Director – Banking at Moody's Investors Service, adding:
"CBDCs would bring downsides, however, as some forms of digital currency would disrupt commercial banks' business models. The role of banks in the payments system would be displaced, and there would be disruption to their funding models too."
Well, that's one thing bankers and bitcoiners agree on, though for different reasons. Bitcoiners mainly because they think it would be a totalitarian nightmare, while bankers think the whole monetary system would be consolidated into one central bank that ends up making commercial banks irrelevant.
Beyond marketing propaganda, however, it is unlikely there would be any real movement on crypto-like central bank money as it would be a fundamental systemic change.
Just as ethereum 2.0 could well be for eth, though of a different kind, with the genesis block launch now being imminent, hence a rise in eth's price to $380.