Bitcoin and ethereum have transferred a combined $1.8 trillion during 2020 according to Messari, a data analytics company.
That's significantly more than last year when eth transferred only $300 billion, with the combined bitcoin and eth transfers now at all time high.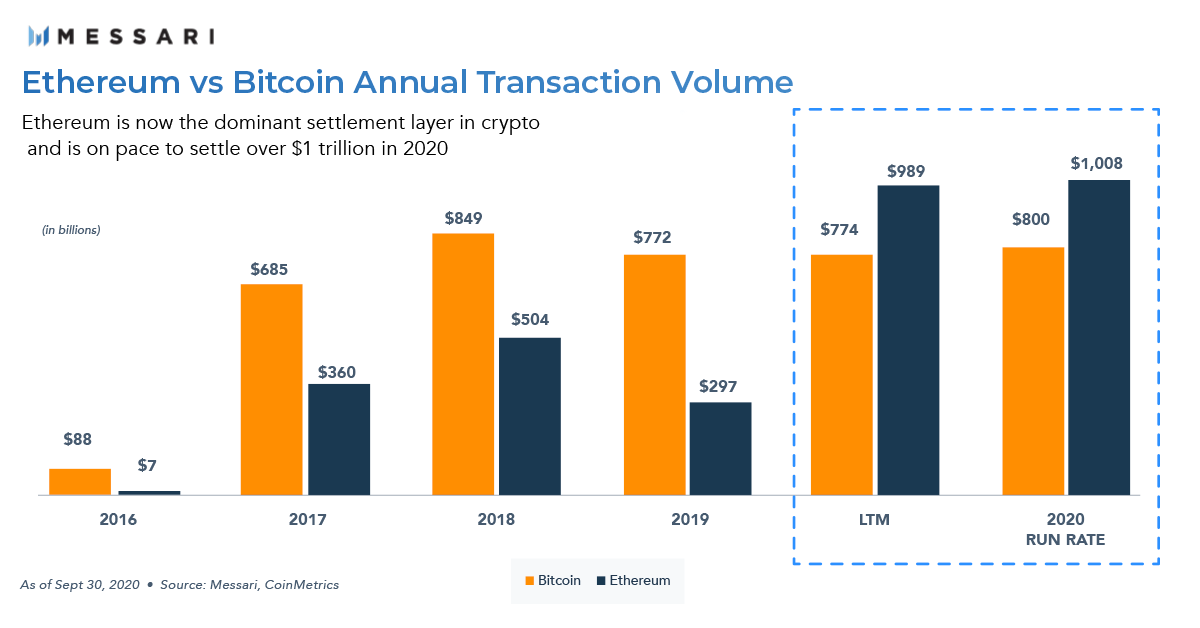 Ethereum and bitcoin in combination are transferring about $200 billion a month, a significant sum for the still nascent cryptocurrencies.
Ethereum has overtaken bitcoin in such value transfers however, handling some $200 billion more.
On daily value transfers eth has overtaken bitcoin this summer, rising to $7 billion a day while bitcoin remains at $3 billion as pictured in the featured image.
These figures include stablecoin transfers both on bitcoin and eth, which might be distorting the stats for ethereum because according to bitinfo, only about $2 billion worth of eth was transferred in the past 24 hours.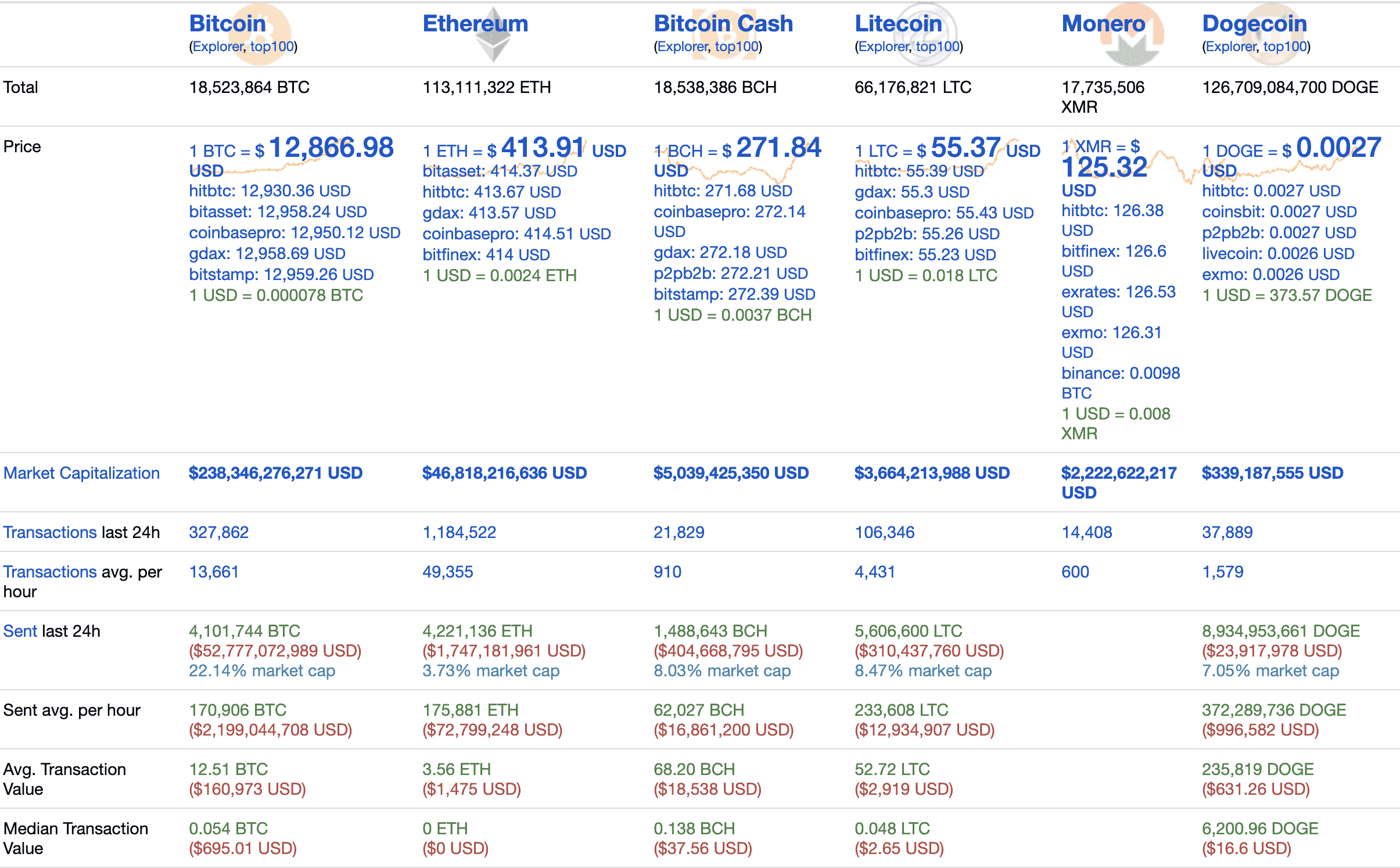 The above might have a glitch for bitcoin unless some exchange is moving their funds around, but for eth this has risen considerably from what was $200 million or $600 million a day.
That indicates a significant activity increase presumably due to new users or use cases, both of which should be beneficial for eth.