Tokenized bitcoins on ethereum have now become a top 20 cryptocurrency by market cap.
They've risen from just $120 million during July of this year, to $1.4 billion within just three months.
The primary reason is decentralized finance (defi) where wBTC can be used as collateral for lending and borrowing as well as to earn interest especially during new token launches.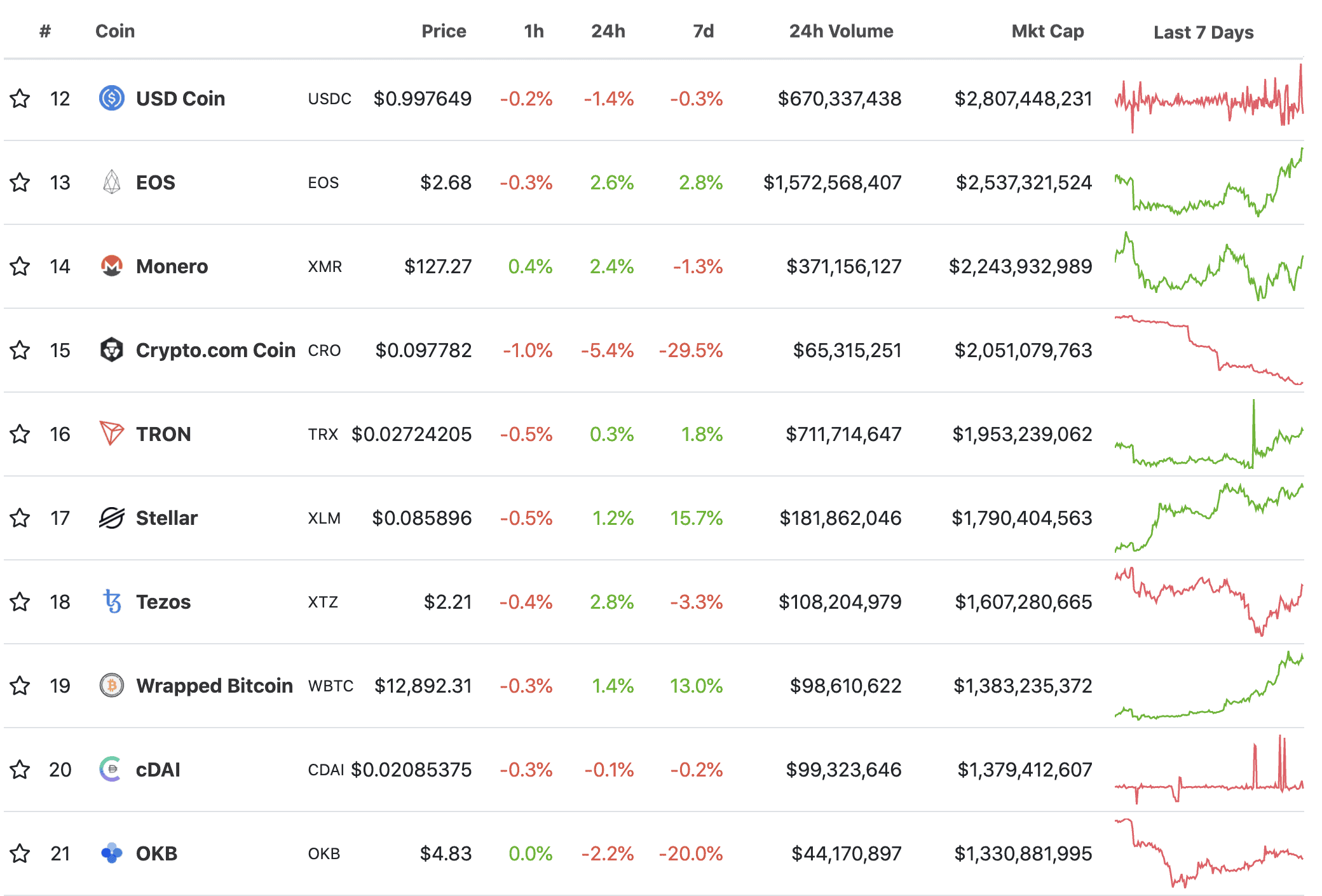 The usefulness of tokenized bitcoin can be shown by the fact only bitcoin out of major cryptos is in considerable green above.
You can therefore have both the store of value qualities of bitcoin, while also being able to tap into the defi space.
The latter has propelled DAI to an all time high in market cap as well, close to $1.4 billion for that too.
Tokenized bitcoin can be used as collateral to receive dollar pegged DAI which in effect amounts to unlocking value provided price goes up.
If price goes down, then the bitcoin collateral is proportionally sold to pay off the borrowed DAI.
That's just one function with wBTC usable in Curve to stabilize other bitcoin tokens where interest can be earned.
It can also be used in flashloans and for decentralized trading on numerous ethereum based exchanges all of which has propelled it to now $1.4 billion.