The combined market cap of all cryptos and tokens is not far off from half a trillion this autumn.
That's the highest it has been since May 2018, with just bitcoin now worth $250 billion, about as much as all cryptos combined during late spring this year.
While ethereum has "only" 4xed from its low of about $10 billion to now near $45 billion.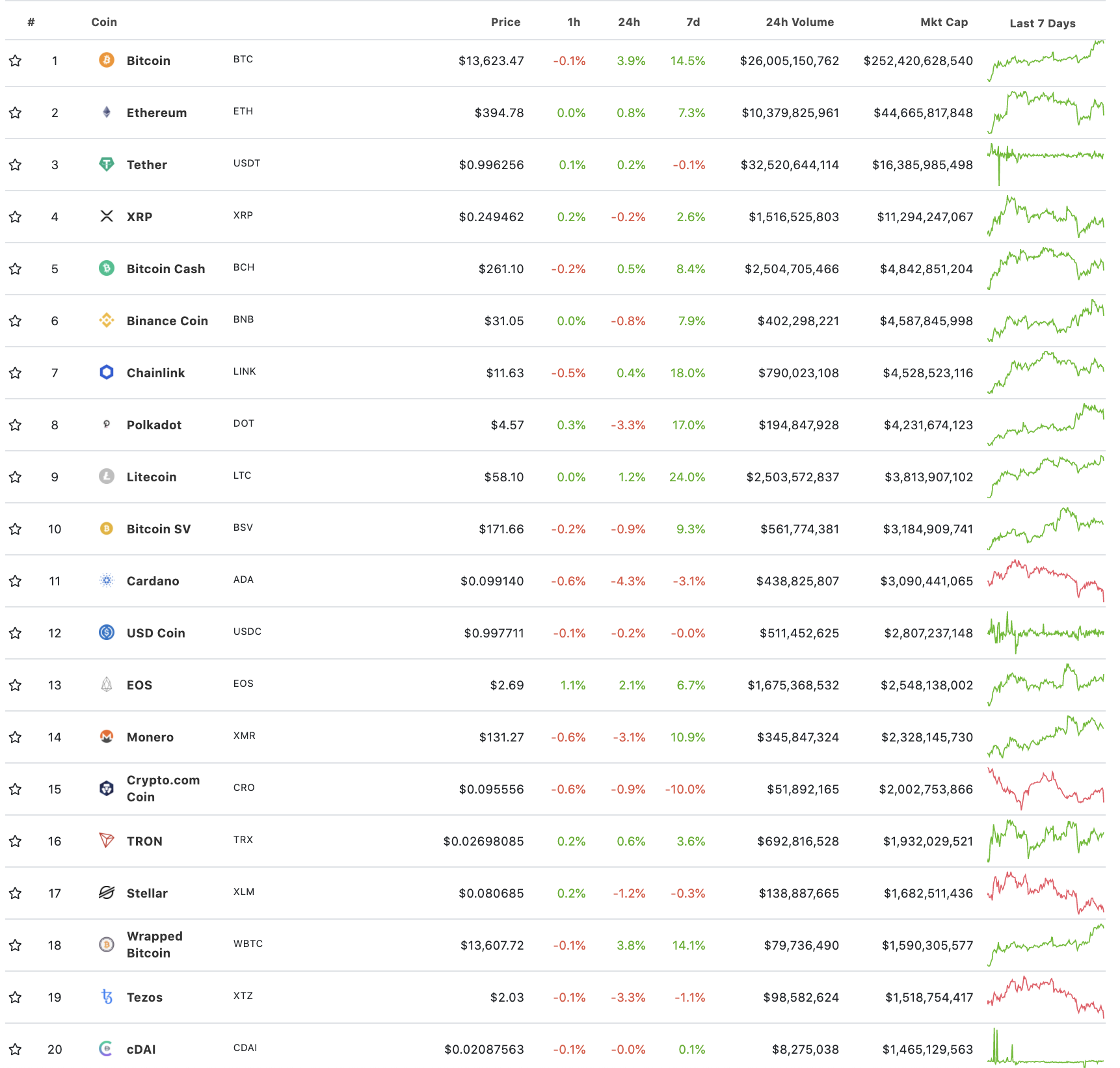 Tether remains the third most valuable crypto and has maintained that position for all of this year, while XRP has not really moved from its low.
The rankings generally do not appear to have changed much, except Chainlink keeps holding a position in top ten after it gained it this year.
Newcomer Polkadot does not seem to be getting much traction, while Tezos down there does not seem to be seeing much gain.
Meaning bitcoin and eth has been the only game in town for this year, as well as the many new eth based defi tokens where much of the action has been this summer.
The rest are probably just waiting to be replaced, with it to be seen who will take their position in the third wave of new crypto projects.