Ethereum is nearing $450, rising from $400 yesterday on the back of a bullish bitcoin amid the election show.
The deposit contract launch has given eth some boost too as now we watch how much eth is locked away into the new blockchain.
Probably the minimum of 500,000 to begin with, but come next year it should get interesting as ethereans make decisions based on staking rewards, price actions, and based on their medium to long term calculations regarding their digital investments.
In addition, decentralized finance (defi) is turning upwards too and somewhat bigley after being out of the picture since September: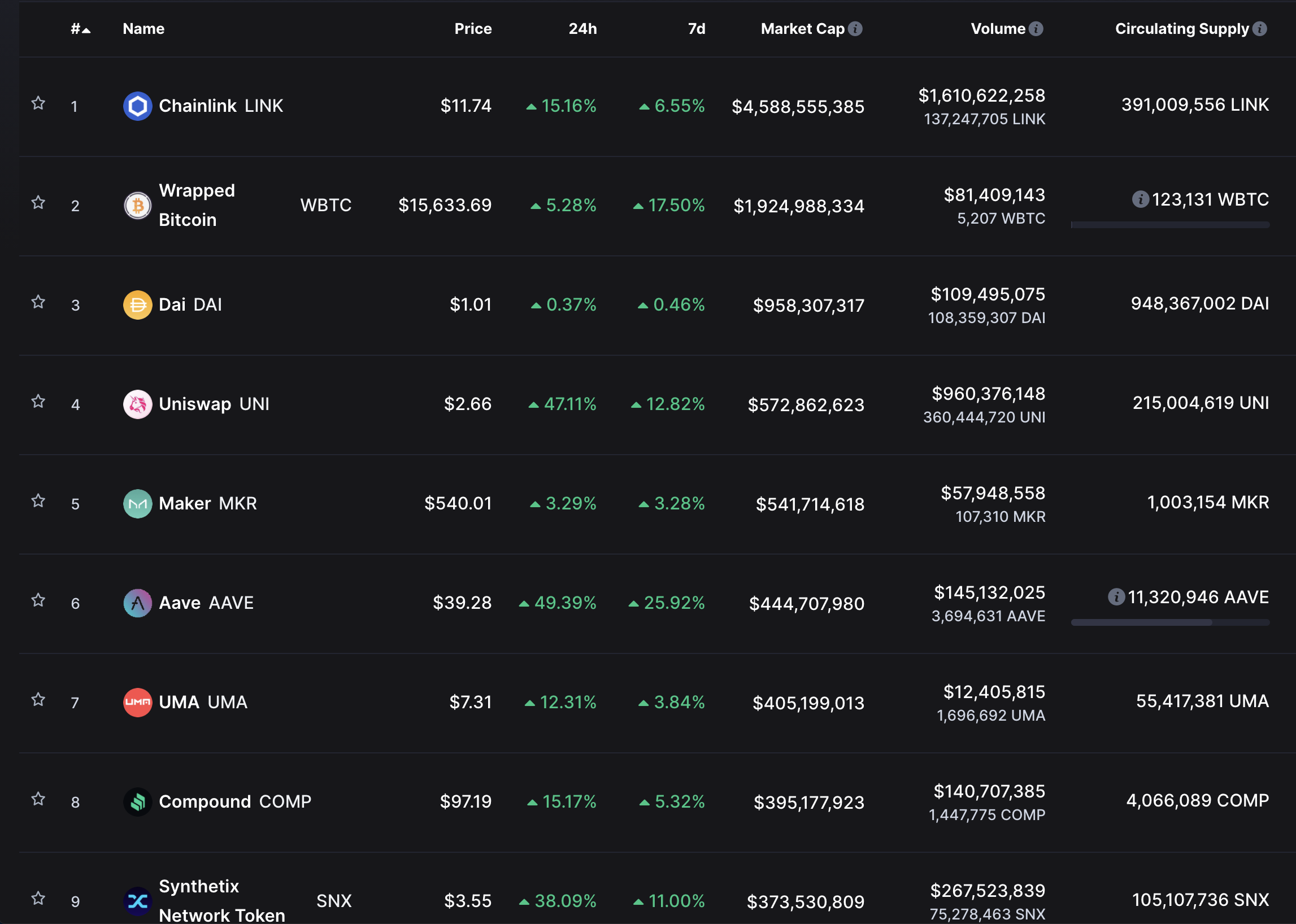 Uniswap has risen by some 50%. Still way below what we remember it, $7, but at least this thing is bouncing.
As is Aave and Synthetix, both gaining close to 50%, with much of defi looking pretty green today.
That should reflect on eth's price due to pooled trading where if say uni rises in a uni/eth pool, then the uni token is sold by arbitrage bots for eth.
That places buying pressure on eth, with it so reversing as many of these tokens were falling, which brought eth's ratio down considerably.
After many of these tokens dropped by some 75%, a dead cat bounce or a proper upwards turn arguably should have been expected with most prominent defi tokens gaining today.
Whether that will continue remains to be seen, but it is starting to become a bit the bitcoin and eth show now after bitcoin considerably dominated during last month.