Bitcoin's market cap has reached $300 billion for the first time since December 18th while it was at the very top of prices.
The cryptocurrency now has a 64.7% market share with all cryptos reaching a combined market cap of $462 billion.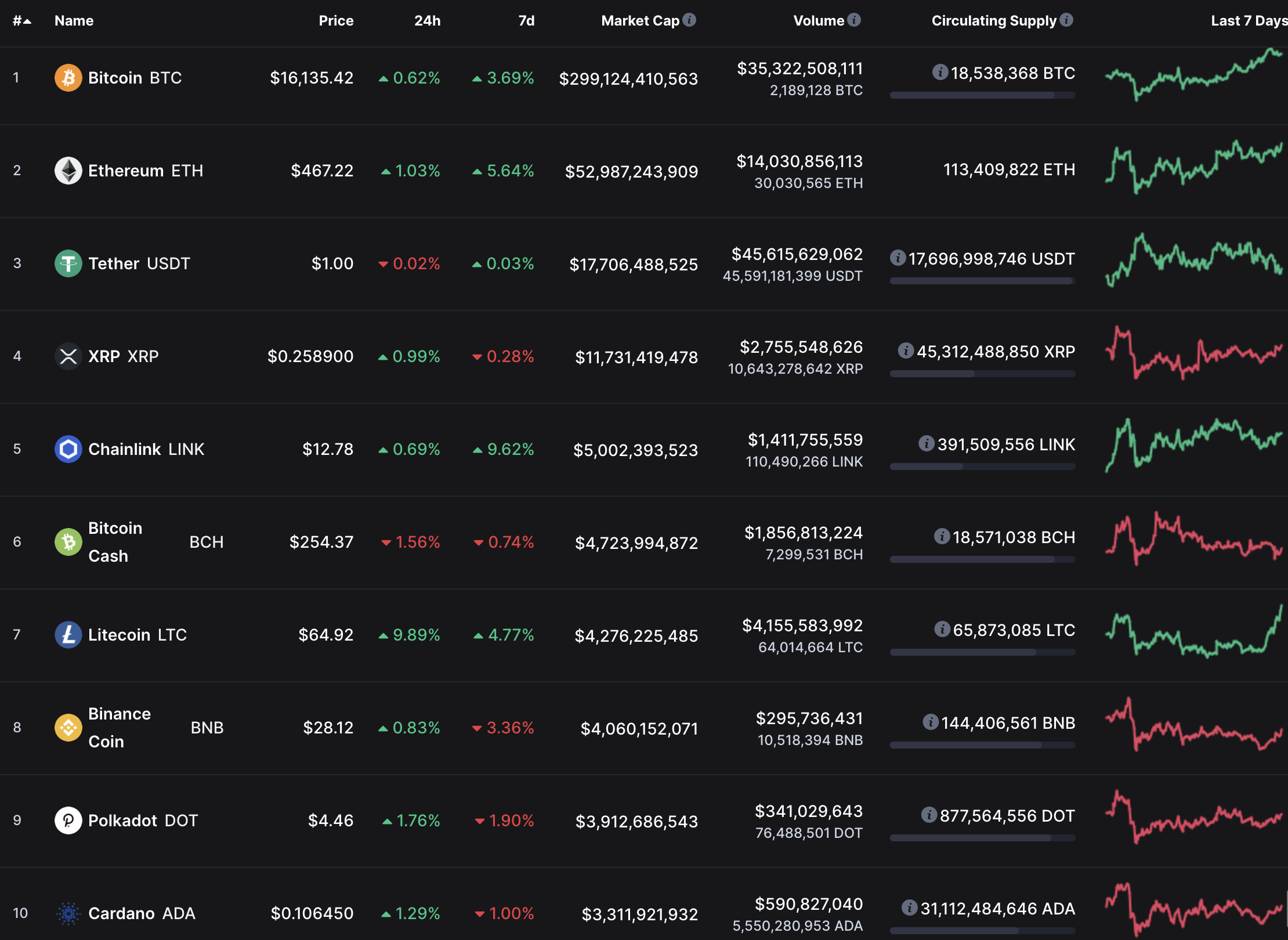 That makes it a top 20 asset among US stocks, reaching 20th position just above Home Depot and just below Mastercard.
Where fiat money is concerned, bitcoin is now sufficiently liquid to cover the base money supply of both the United Kingdom and Russia.
It still has some way to go however to be a real global reserve contender with UK's M1 supply, for example, being $2 trillion.
In addition a company like Google is worth some $2.3 trillion. While the current reserve money, gold which is used by central banks to transact, has an estimated market cap of $10 trillion.
So bitcoin is very small still relatively speaking, and some studies suggest some investors see it more as a stock alongside other stocks when distributing their funds, rather than an asset class by itself.
All suggesting there's more work left for bitcoin to enter the big league of being seen as a global reserve asset class of its own.