The government of Canada has granted $1 million to demonstrate "an innovative blockchain-based EV charging platform that will significantly reduce the cost of EV charging transactions and enhance grid efficiency."
The pilot is to last until 2020 at the PwC and the IBI towers in downtown Toronto and is led by Switch Energy together with Opus One.
Switch appears to specialize in Electric Vehicle (EV) charging technology while Opus One provides the software side of the project.
What makes this pilot stand out is its bi-directional charging mechanism through "transactive energy networks."
The idea is somewhat simple. Electric cars are batteries on wheels. Instead of just taking energy, therefore, they can also store energy and sell it, in this case to buildings.
"You are going to have an abundance of battery reserve storage that's just sitting there — most people only drive their vehicles 10 per cent of the time. You use these EVs to reduce peak energy demand. There are all these things that you can use to make the grid more stable," says Carter Li, CEO and cofounder of SWTCH Energy.
During nighttime when energy is abundant and cheap, cars can buy and store it, to then sell it back to buildings during peak times still at a cheaper cost than from the grid.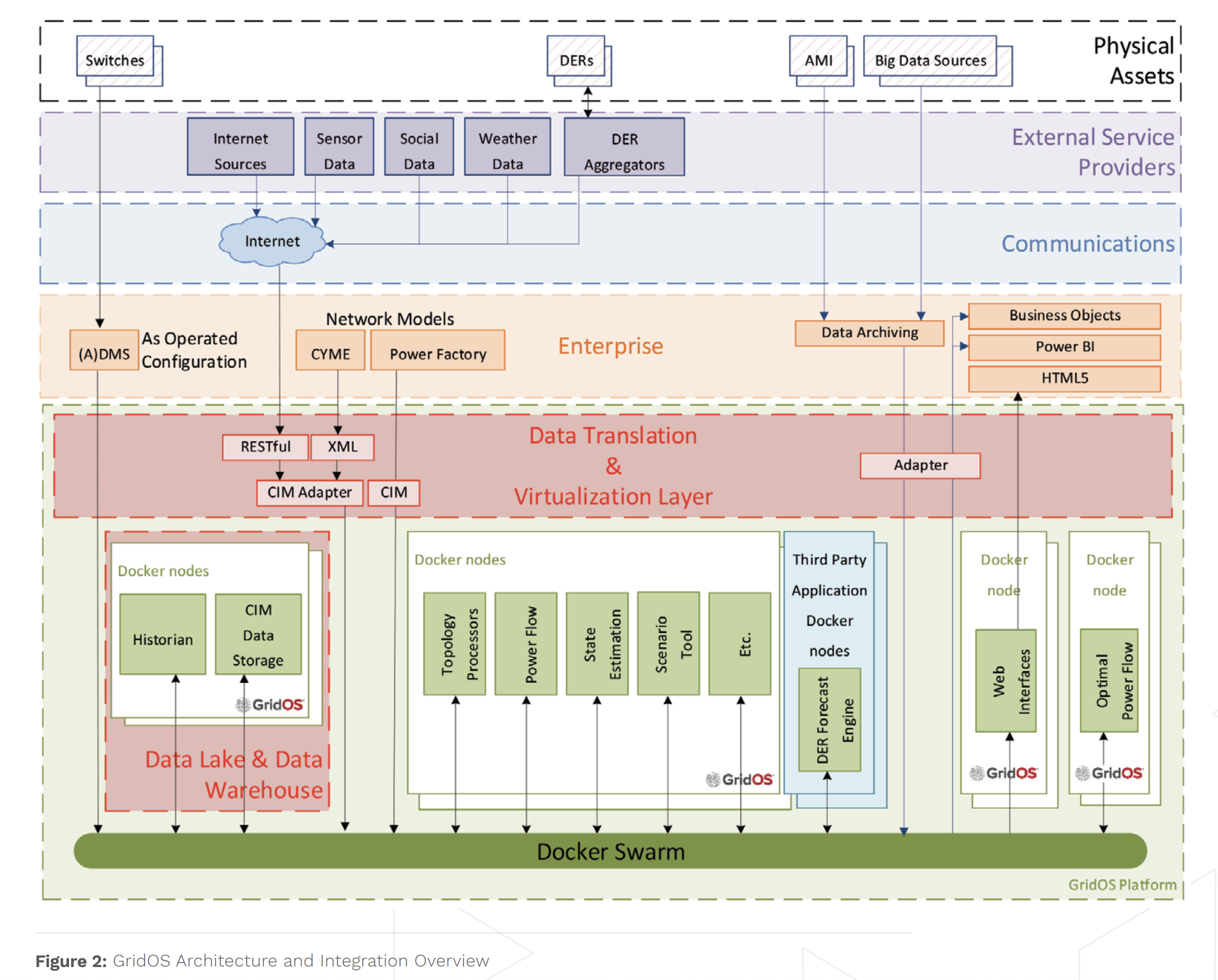 This transactive energy network is managed by GridOS from Opus One which previously tested integrating blockchain tech in a project for Ameren Illinois.
What blockchain is used here exactly is not clear, but presumably it would go into that "Data Archiving" box.
There it can facilitate a market place between these cars and the building, with a blockchain here in particular desirable because utility firms have no insight of what goes on inside the building, as in whether it's a fridge or an electric car that is using the provided energy.
"If there is no third-party source like the utilities to verify, it's hard for customers to know if that charge or credit is true or not. That's where blockchain comes in. It's like an automated ledger system that keeps track of all transactions. There is no way to fudge those numbers," Li says.
The usage of blockchain tech in mini-grid management has been tested and piloted since at least 2017 when a potential blockchain solution to the distributed nature of grids was identified.
This is one of the longest pilots, however, indicating the tech has somewhat matured and is ready for more stable deployment to facilitate better energy usage in a trusted manner for energy buying and selling.
All of it so creating a system where car batteries can power homes and buildings too, making electric vehicles that much more cost effective, and thus appealing.
Something that can go a long way towards sustainable energy usage through renewable sources that are effectively battery stored and efficiently utilized to the needed place through blockchain markets and record keeping.