Ethereum longs have risen above two million eth for the first time and on just one exchange, Bitfinex.
Some 2% of ethereum's supply is now betting up on margin after a year long unperturbed bull run.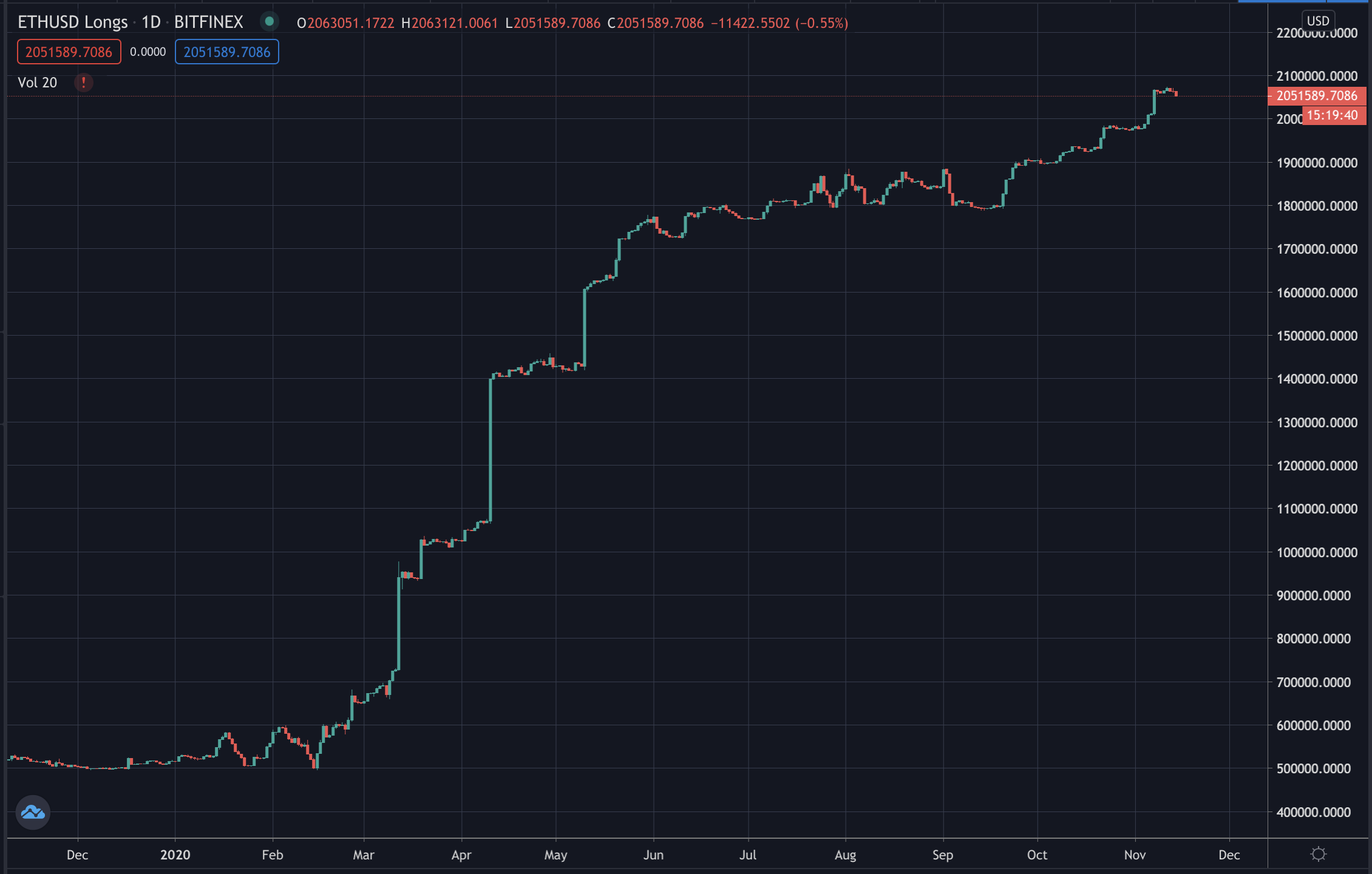 Ethereum shorts are at just 100,000 eth, while longs are now at some $1 billion worth of eth.
What's interesting from the above chart is that these longs do not appear to see much red even while eth's price falls.
Instead, at best there is some sideways or a small dip, followed by a new all time high in long buying.
That means significant buying pressure has been added to ethereum's price since at least February this year when longs were at 500,000 eth.
Making sense of this ever increase in longs is not easy, but something similar happened for bitcoin in 2016.
The market maybe just thinks ethereum is undervalued, but others don't know it yet due to bear euphoria.
So they betting with leverage that price will eventually correct to reflect eth's value, and thus are longing in anticipation.
Such bet paid off and handsomely for bitcoin 2016, but whether it will do too for eth remains to be seen as we witness what may well be information asymmetry.