BCH has just chainsplit to BCHA and BCHN following much controversy firstly regarding a somewhat irrelevant technical detail on how to improve the difficulty adjustment and then regarding a new plan by BitcoinABC, now BCHA, to take a certain percentage of block rewards for development.
"During the BitcoinCash network upgrade, which is now complete, a chain split occurred resulting in two chains: BCHA and BCHN.
BCHA is focused on building sound global money by rewarding the technical talent that makes it happen," said BitcoinABC.
As it happens, miners and the market seem to have gone with BCHN, a generally anon team of coders, with the price of BCHA currently at just $13.50.
The price of BCHN, instead, has changed only slightly from about $250 to $240 at the time of writing.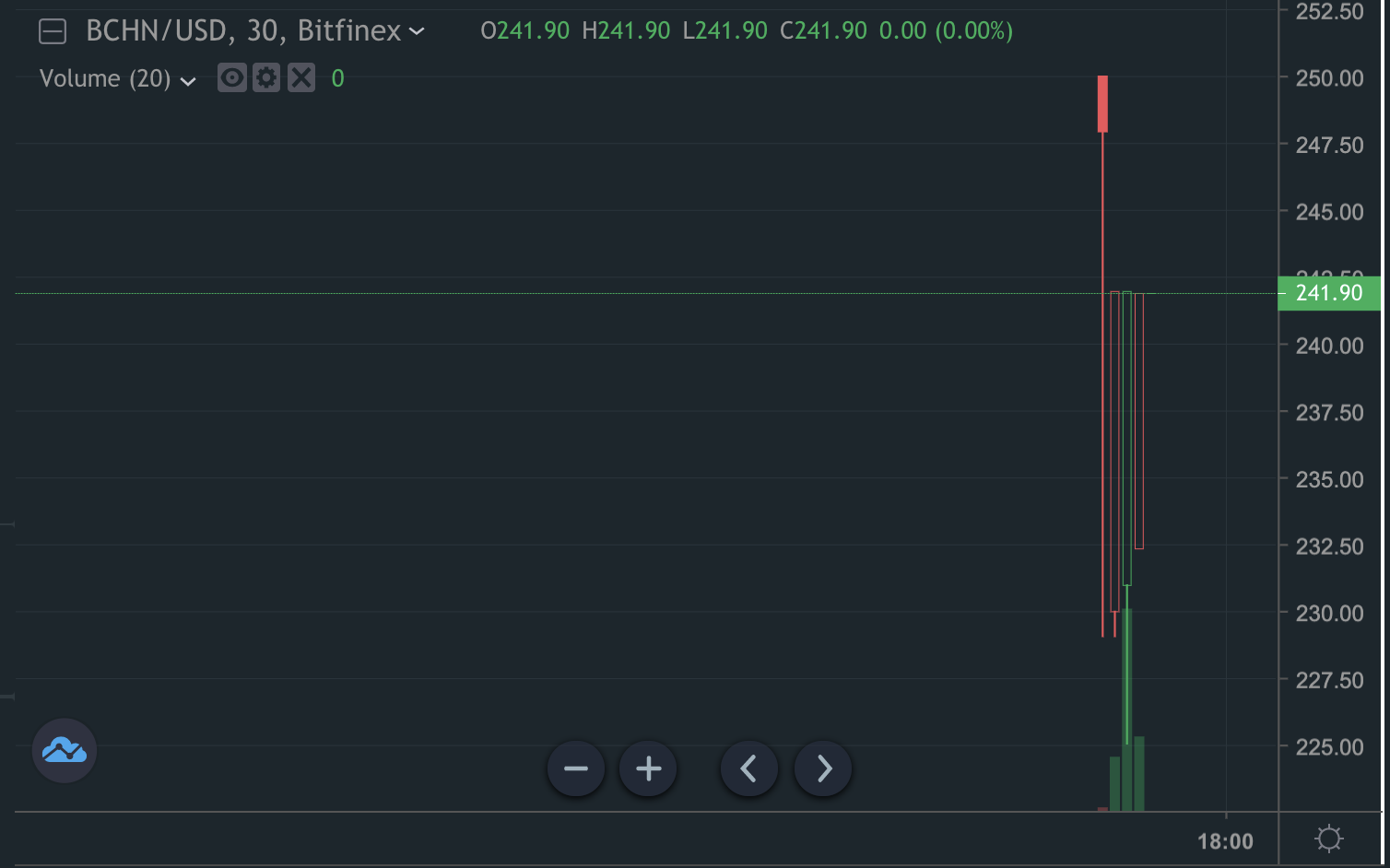 It's not clear whether there will be a BCHA as it has no blocks or miners while BCHN is ten blocks ahead at the time of writing.
That might matter in regards to who gets the ticker with some exchanges not listing BCHA at all currently.
That's the case for Kraken and it seems to be the case for Bitstamp as well as presumably other exchanges.
So at the end this may turn out to be a fantom split where one chain kind of doesn't exist, but at Bitfinex it has a value of $13.5.
That's $243 million in market cap, kind of similar to bitcoin 2012, with it a bit unclear why no miner is running this chain save for the obvious that they don't want to pay for development.
It would have been interesting however to see whether this code funding from block rewards would have worked in this case as otherwise it's not clear how clients can be maintained especially during bear markets.
BitcoinABC itself has stated they are to maintain both BCHN and BCHA clients, but clearly now they have far less say in a coin that is kind of losing relevance with its 'transparent volumes,' as in from reputable exchanges, standing at just $100 million in the past 24 hours.
That compares to $2.3 billion for bitcoin and $660 million for eth in this fairly quiet sideways Sunday.
Except for BCH of course which now kind of opens a new chapter with it to be seen where the coin goes after the second chain-split in just as many years.