Bitcoin's market cap has risen above the all time high of $324 billion reached on December 17th 2017 with it now standing at $332 billion.
The cryptocurrency has reached $18,400 today, close to the all time high of $20,000 in December 2017.
It's credible trading volumes moreover have nearly doubled over yesterday to $7.5 billion.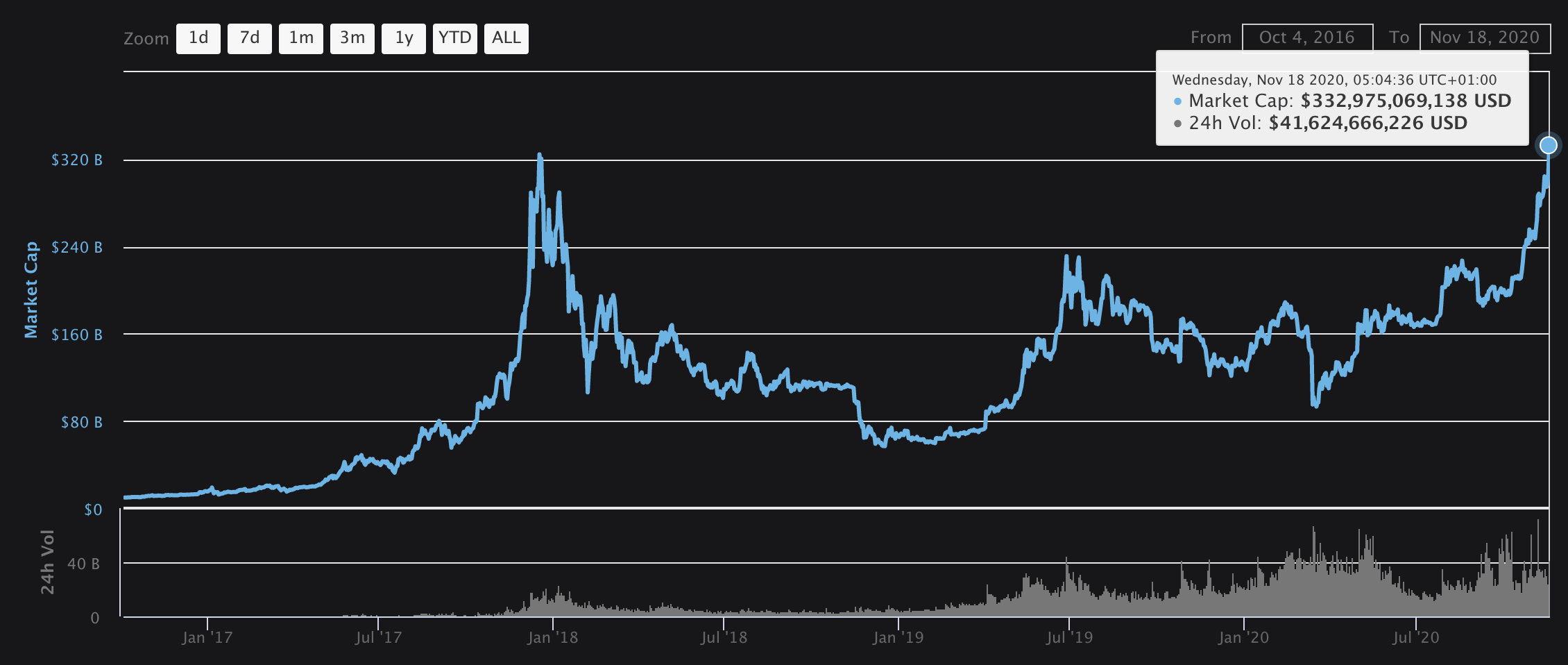 Bitcoin's market share is at its high levels too, closing in on 67% as other cryptos underperform relatively speaking.
Eth especially has put up a rubbish show, failing to take $500 in what feels like a heavy coin.
The world computer has a far bigger supply and an inflation rate of 4%, compared to bitcoin's circa 1.8% and falling.
In addition, the mining market in eth is a bit rigged in as far as two corporations, Nvidia and AMD, have a duopoly of sorts over GPUs.
So miners just can't get their hands on the gear, distorting ethereum's hash behavior. While in bitcoin, the digital gold has its own mining market, from the base chips to all the rest.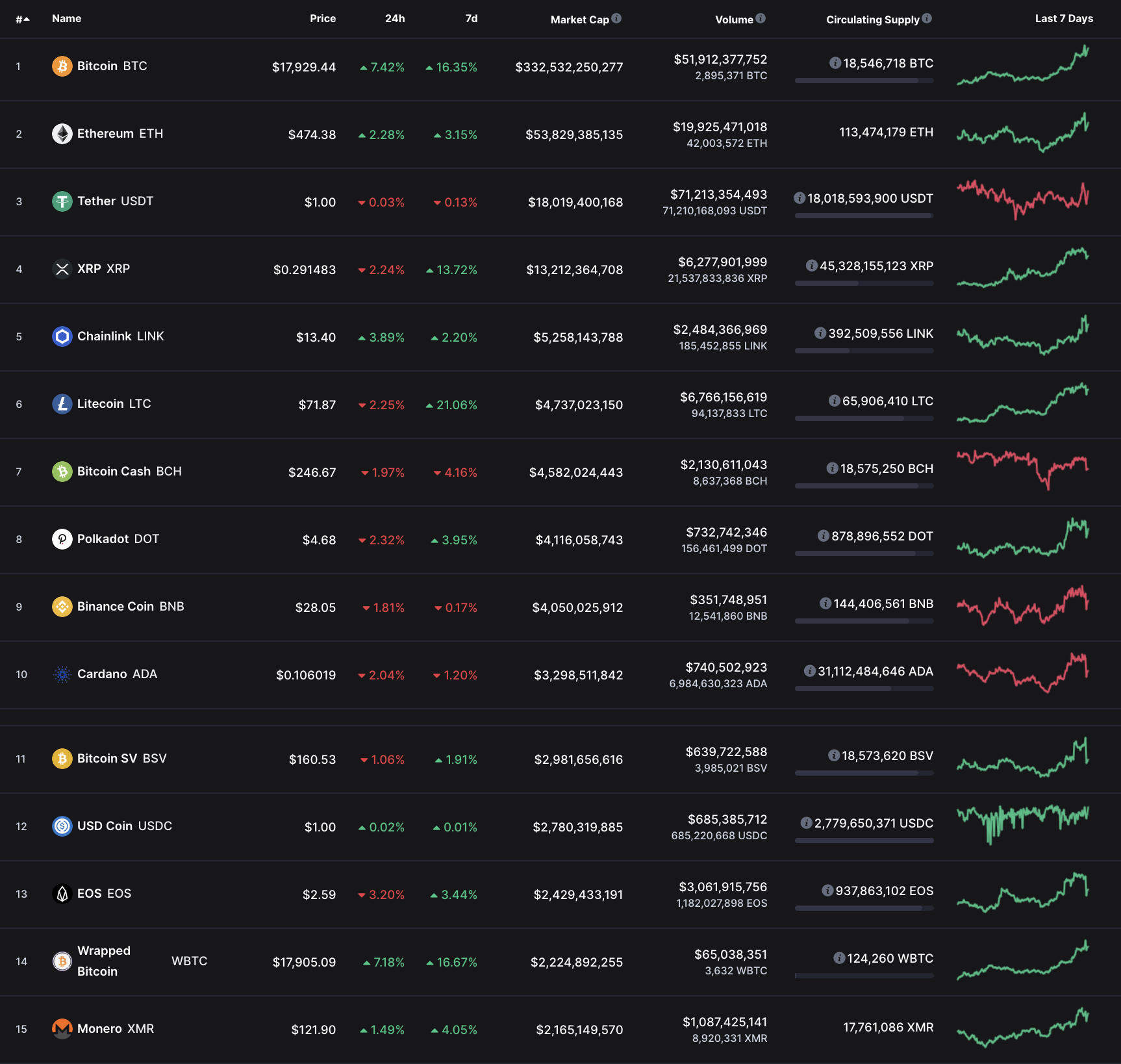 One once said bear will end when tether is behind bitcoin and eth. Dare we say bull will end when tether off top 50 at least, and preferably off top 100?
Look at this rubbish ranking after bitcoin and eth. Pumped XRP can't pump no more even as Ripple Labs buys its own token in a desperate attempt at relevance.
Some oracle is fifth? All heil the ruski frogs! Litecoin, say what you want, this thing has survived to hold top ten since 2011.
Polka is a noob with a committee for protocol changes, in theory anyway. While BCH above it is now kind of irrelevant as they can't get their act together.
Cardano… this thing keeping hope up by promising smart contract in Q2 2021. That's like six years after eth launched them from get go in 2015.
Tokenized bitcoin is now at $2.2 billion! Some of that rise may well be due to the rising price, but keeping bitcoin's gains while playing in defi is also a pretty good reason for the rise of wBTC.
All in all, the combined crypto market cap is now at half a trillion as shown in the featured image, with bitcoin of course having the majority of it at $332 billion.
The lackluster performance of other cryptos compared to bitcoin is shown by the fact the combined crypto market cap reached $828 billion on January 7th 2017.
That suggests there's quite a bit more room to go, especially where defi tokens are concerned, with the crypto space now becoming a bit more lively.