Ethereum bulls and bears have been engaging in the fiercest battle yet for the past three years.
The episode began with bulls taking $488, to only see bears bringing it down to $482.
A big charge sent it up to $492, but bears retorted with a big sell to about $484, which hardly lasted as bulls took down the 500 walls, some 7,000 eth just on Kraken.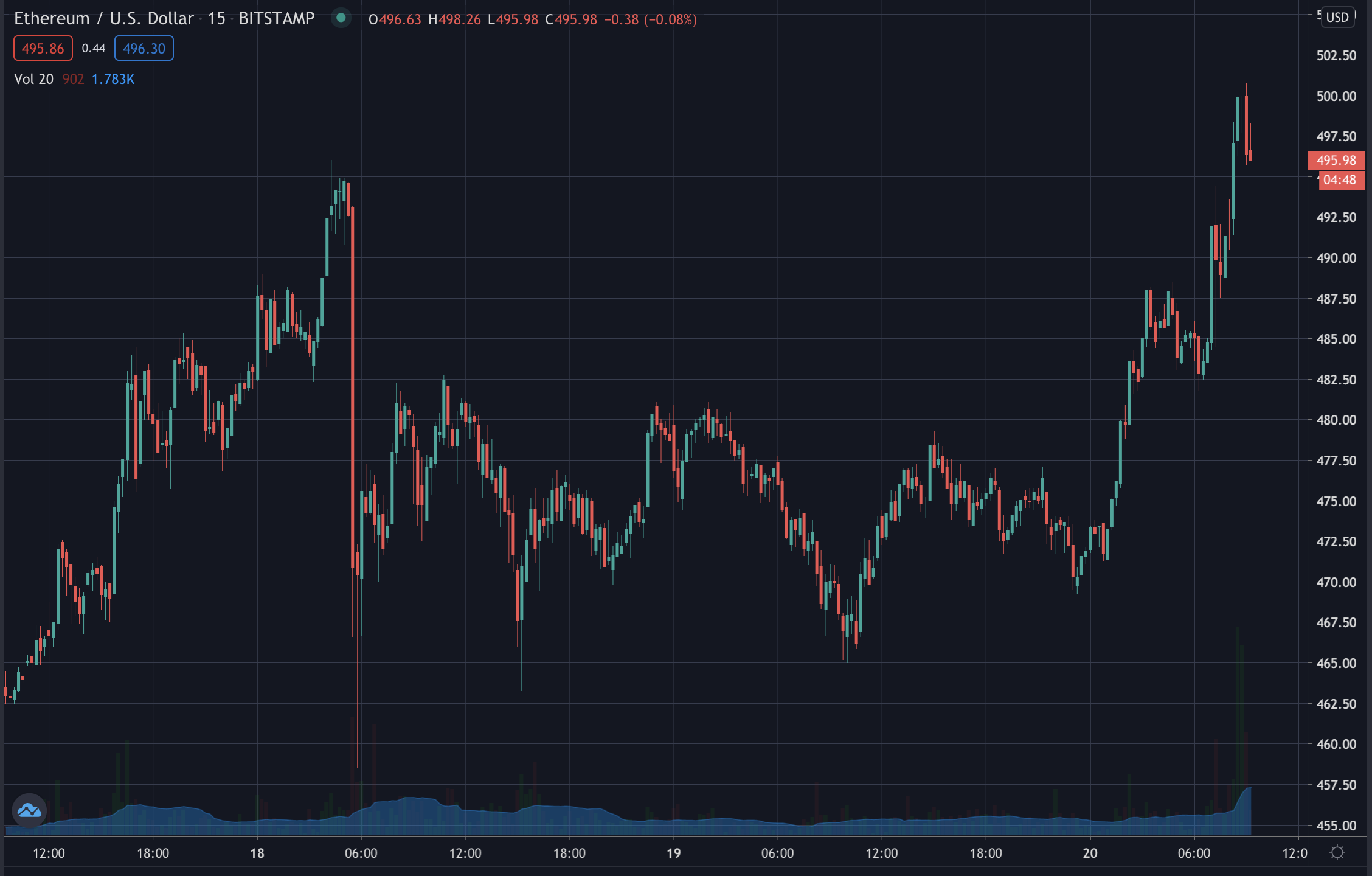 Bears didn't give up, however, lowering eth's price slightly to just below $500 as bulls now look in anger at that red.
Interestingly, there seems to be a cup and handle of sorts on 15 minutes candles that was developed over the past two days.
It's not a great shape obviously, but we can see bears try and scare bulls at 6am UTC on November 18th.
Bulls then just wait to see if bears have anything left, but they don't so we get some sideways until bulls charge earlier today.
Bears then give it a last shot, with it to be seen whether this is their capitulation as bulls seemingly feel more confident of climbing the mountains.
$500 was briefly taken, with this probably the biggest resistance line for ethereum as if properly taken, then the road to $800 should be clear.
Bitcoin however has a pretty big resistance line as well at $18,400, so it may be eth will have to play the ratio if it wants to drag bitcoin up.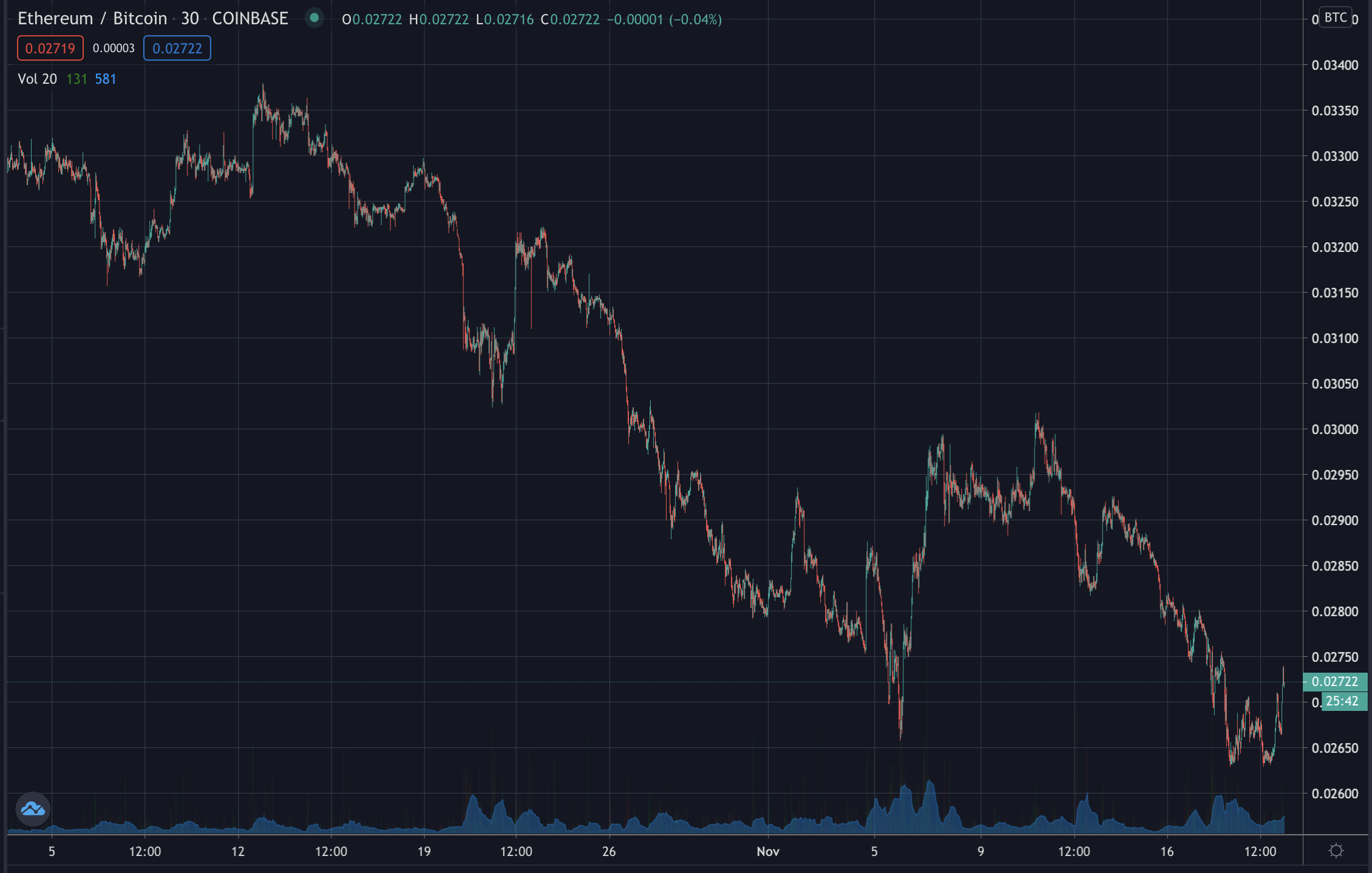 We've zoomed out quite a bit here so that you can see how rekt eth has gotten with its ratio down and down as bitcoin bull runned.
Bitcoin may now sideway a bit, unless it just roars, so ethereum might have a chance to catch up and gain on digital gold.
Its credible volumes are up to $1.5 billion with volatility clearly returning as ethereum seemingly finally wakes up.