Someone has just deposited 7,072 eth, worth more than $3.5 million, to stake on the new ethereum 2.0 Proof of Stake (PoS) blockchain which is expected imminently.
The deposit was done through two addresses which behave identically, and we know they belong to the same person because they come from the same address.
That address sent chunks of 1,000 eth to each address, starting with 0x622 which is still in the process of depositing: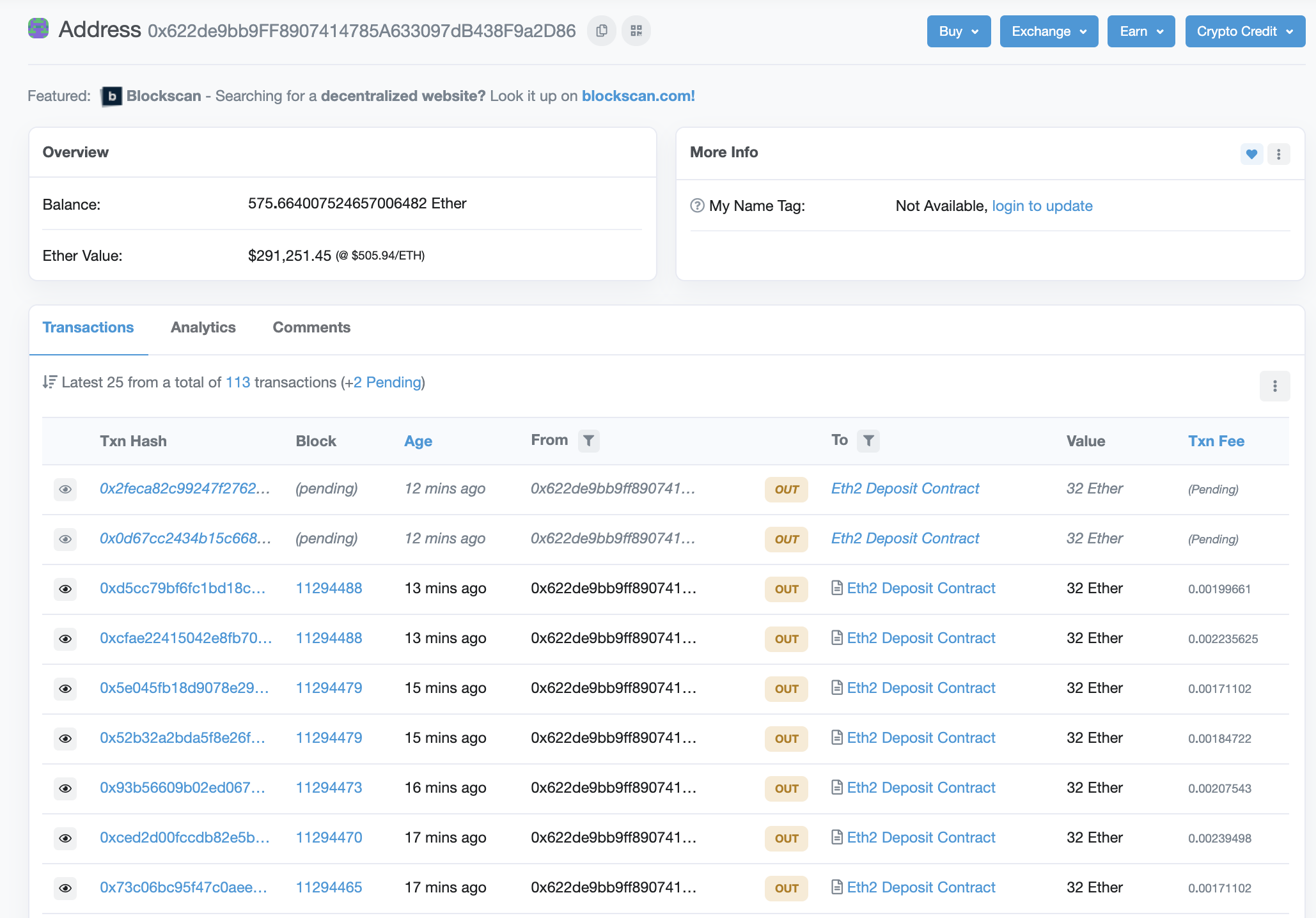 Some 3,424 eth was sent to the deposit contract (excluding the pending ones) from 107 transactions.
Each transaction seems to demand $1 in eth fees to transfer $16,000 worth of eth to the new blockchain.
The other address does the same, with the depositing process ongoing here too at the time of writing: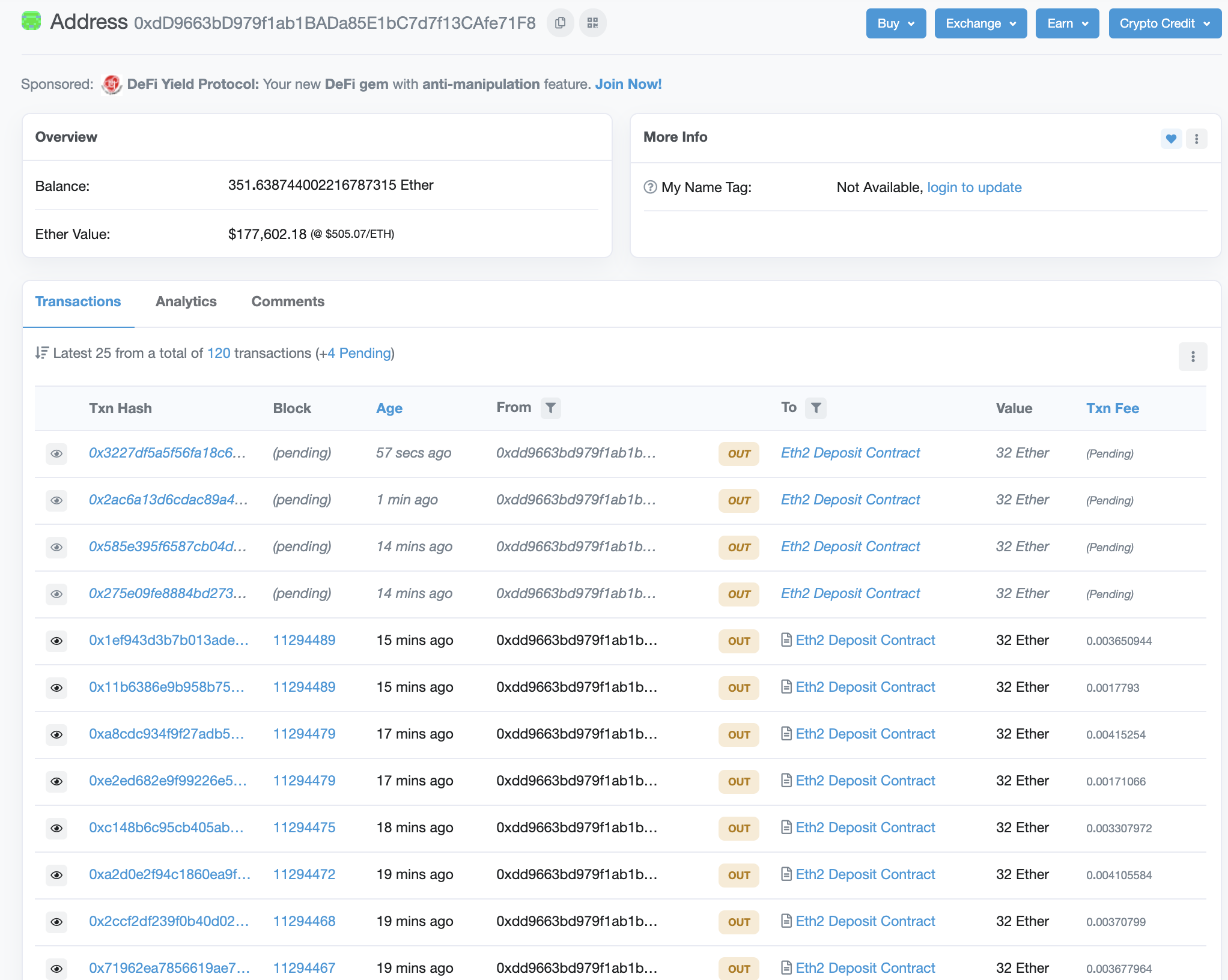 Here 3,648 eth was sent in 114 transactions with a few still pending at the time of writing.
Interestingly we couldn't quite see who this staker is because he seems to mix well. He appears to be a 2016 etherean, using a splitter back then which was a sort of mixer.
On another one he comes from Shapeshift, so obviously we can't see any further.
Meaning this is perhaps an eth ICO buyer or someone involved in the ecosystem or someone who bought in 2016.
Whichever one, he is a longterm eth backer and has just gotten the network 7,000 eth closer to the finishing line of 524,000 eth needed preferably by November 24th.
If the rest follow his (her?) example and meet the minimum by this Tuesday, then the ethereum 2.0 genesis block will launch on December the first, so starting the transition to a new staking network.