Dow Jones has toped 30,000, a new all time high for the index of top American companies which have doubled in value after what now looks like a flash crash in March.
Bitcoin is yet to take that all time high, but it has surpassed it in Canada where Christmas has come early.
It's not clear whether this rise in stocks is mostly due to the gradual and consistent fall in the value of money, or something else, for it seems to coincide with the removal of the gold standard in the 70s.
Hence we get the bubble in the 80s, and then it just keeps going, even more so after 2007 to 5x since the then bottom.
This is news of news with Gab thanking bitcoin for reaching its firs $100k revenue month, calling it free speech money.
Apparently bitcoin miners are causing blackouts in Abkhazia. Lol. This is some kind of not a country, country, which belongs to Georgia but has Russian troops in it.
Russia so being great at running things, has caused its vessel to be so dirt poor they can't even harness energy from the sun or rivers. But of course it is bitcoin's fault instead for giving them some connection to the outside world.
A nice chart from Cambridge University claims China has 71% of bitcoin's average monthly hashrate based on data shared by BTC.com, Poolin, and ViaBTC which themselves amount to 37% of bitcoin's hashrate.
Apparently America has just 6%, with the Florida sun seemingly being of no use there. Germany though has only 0.48%, probably all at the Chaos Computer Club. Italy's 0.05% however probably comes from that guy who was mining it at the airport, or was he gpu mining eth?
"IMVU, Inc. ("IMVU") received no-action relief from the Securities and Exchange Commission (the "SEC") confirming that the Division of Corporate Finance will not recommend enforcement action against IMVU for selling its digital asset, VCOIN.
IMVU intends to issue and sell VCOIN for immediate use within its online three-dimensional avatar-based social community, "IMVU." IMVU will supply an unlimited number of VCOIN at a fixed price of $0.004 per VCOIN to replace its current system of providing in-platform "credits" for participants to use to purchase virtual goods and services within the platform."
They apparently succeeded because they offered to buy the coins at a fixed price, with it unclear whether this develops some new loophole.
"Talos, a technology provider for the institutional trading of digital assets, today announced that order flow from six OTC liquidity providers has been integrated into its end-to-end trading platform.
These partners are: Alameda Research, B2C2, Cumberland, Galaxy Digital, Genesis, and Hehmeyer.
With the addition of these liquidity partners to the Talos platform, which already includes connectivity to top cryptocurrency exchanges, institutional investment firms and broker-dealers can seamlessly and simultaneously access the vast majority of digital asset liquidity."
FT is extremely happy a template response was sent back by the Queen after her palace received some blockchain magazine sent by some guy.
That's what the banker's mouthpiece is now reduced to as the hot shots run off to bitcoin to escape FED's total control over stock trading and almost everything else.
"Crypto asset management firm CoinShares, with over USD1 billion in assets under management, is to use Compass Financial Technologies to calculate and publish the official prices of the XBT Provider range of ETPs on Bloomberg and Reuters." Nice.
"NVIDIA GeForce RTX 3060 Ti has supposedly good mining performance." So they say.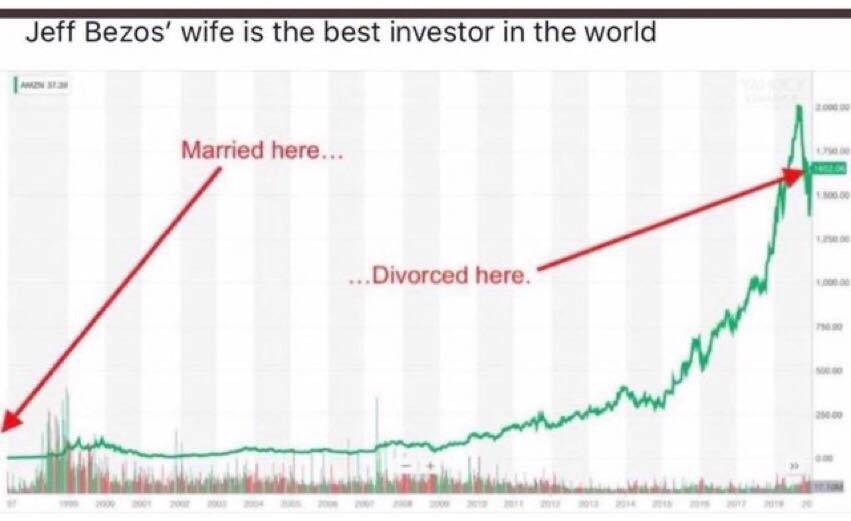 The big question is of course where did she park the profits. Hopefully not in silver because that's falling, as is gold. Other stocks maybe, or bitcoin.
Not that she cares too much. She can burn 99% of it, tax free, and still live like a queen, while us bitcoiners have to mess cables at some airport to get some digital gold and still barely afford a week of camping.
That could change as the ETF is now most likely on the way. Meaning bitcoin too may well benefit from Powell pumping dollar stocks as bitcoin would be on the stock market.
Presumably however his banker friends are not yet done accumulating, so maybe next year when bitcoin overtakes Dow Jones and its big 30,000.