Bitcoin is on sale this Black Friday when billions are expected to be spent on all sorts of goods and luxuries as wage slaves across the world receive their last paycheck before Christmas.
Businesses are doing their best to lure them with all sorts of offers, and this season bitcoin is flashing offers too.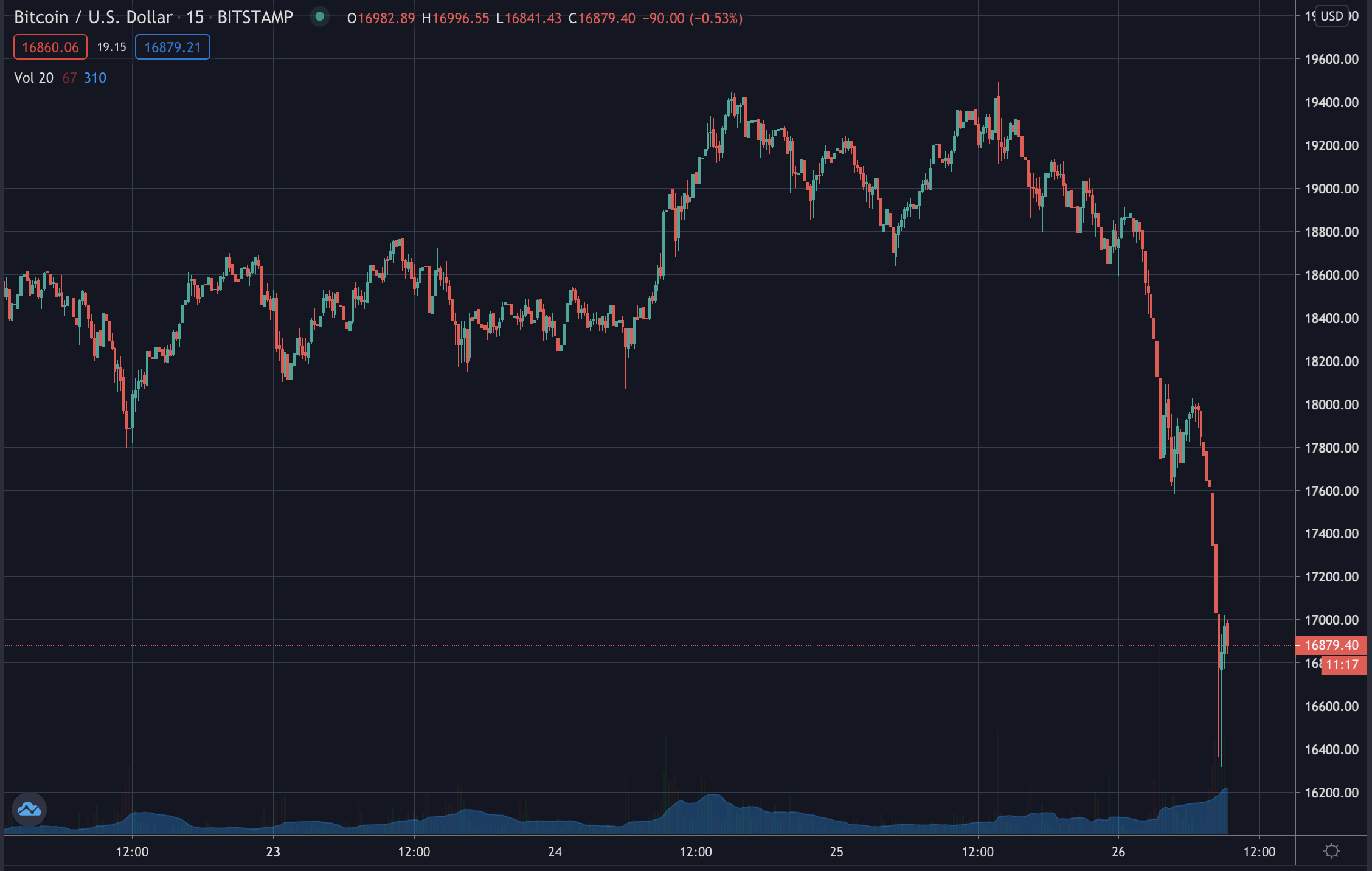 Bitcoin was 20% off this Thursday at one point, with its price reduced from $19,500 to $16,200. That was very briefly however as customers rushed to buy the new gold, with it now going for $16,900 while it lasts.
It's what bitcoin did last time too in 2016 and 2017's Black Friday, with it going on discount briefly. But while businesses have some CEO that gives the discount order, how is bitcoin doing this Black Friday sale?
It's simple. People take some bitcoin to buy all the discounted goods on offer ahead of Black Friday. Then people see bitcoin is on discount and so they buy it on Black Friday.
So all this is unlikely to be related to any news especially as it has happened during previous bull market Black Fridays.
Instead it's a natural phenomena where bitcoin participates in the big sale somewhat organically and presumably hopes it gets in the black as well.
Whether that Black Friday buying bonanza will repeat for bitcoin, however, remains to be seen.
Tune in for the next episode of the crypto show to find out if bitcoin goes in the black.