One dai reached 1.3 USD/C on Coinbase today at 9:57 CET, staying there until 10:00 CET when two big red candles brought it back down closer to the peg.
The out of peg situation began developing at around 9:12 CET, 8:12 UTC, with it gaining more leg at around 9:38.
It then goes nuts at around 9:55, with it even pausing at $1.3 for four minutes despite the huge arbitrage opportunity here as dai maintained its peg on Kraken and other exchanges.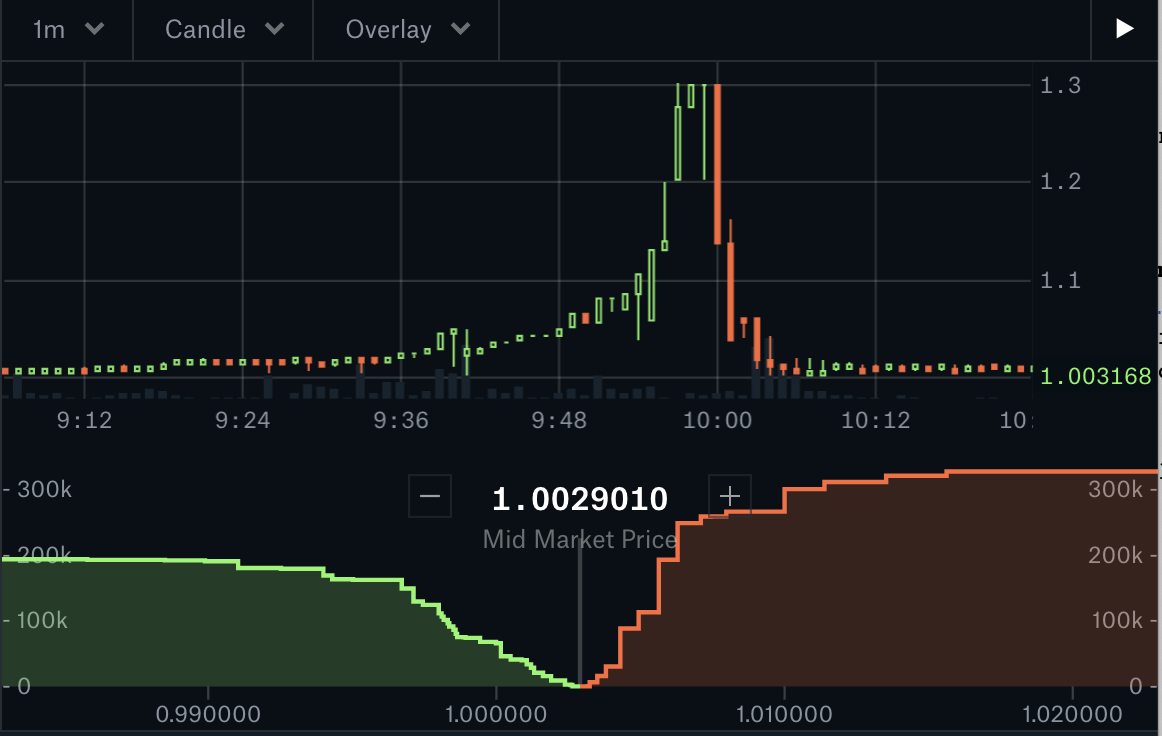 Interestingly this out of peg situation occurred on the DAI/USD pair on Coinbase as well, and only on Coinbase.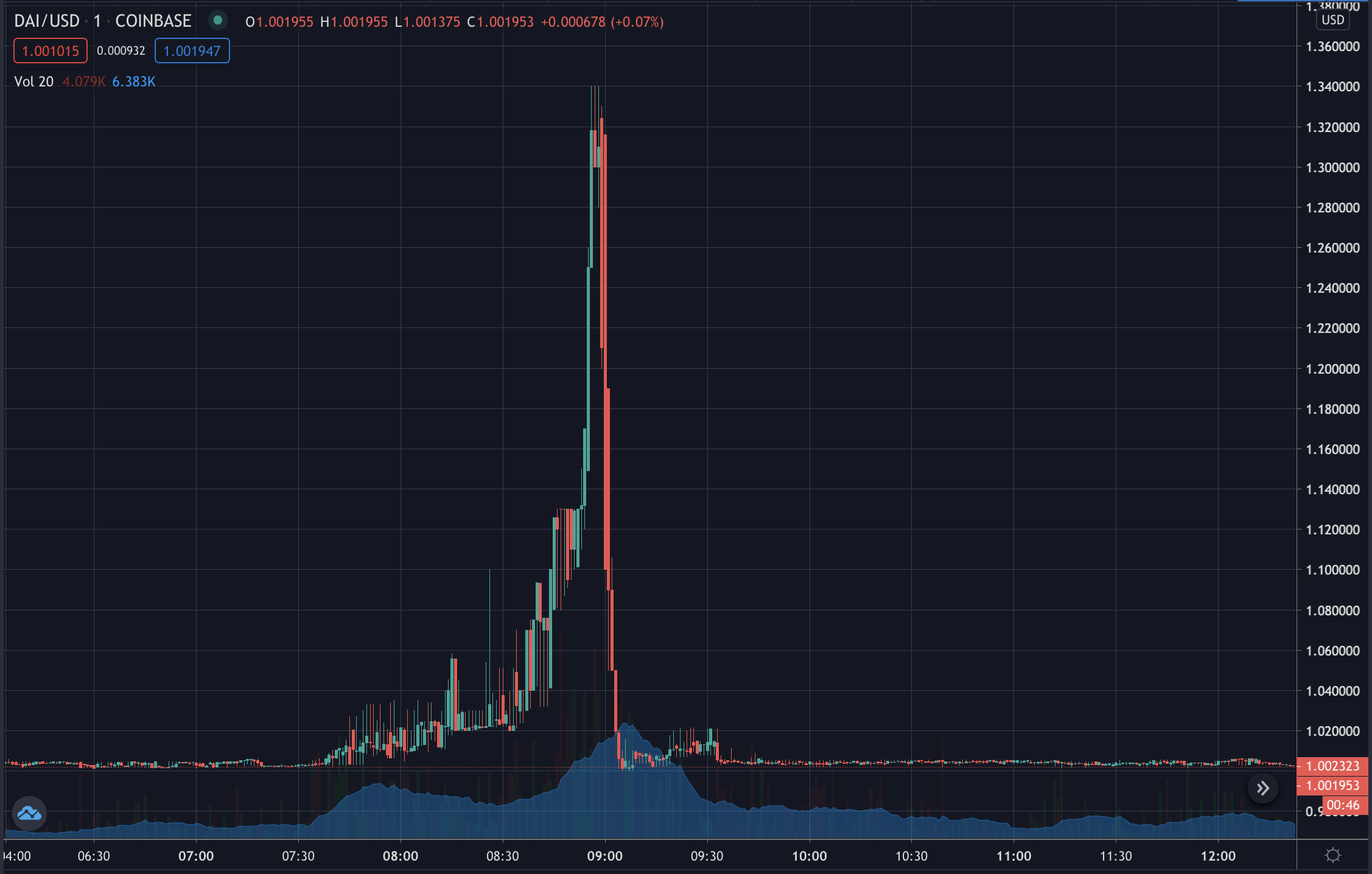 Here we can see a lot more clearly what happened, with the situation beginning to get out of hand at 8:39 UTC, continuing until 8:55 where dai stays at around $1.34 for four minutes.
The timing coincides with the ETH/EUR pair going nuts at Coinbase and again only at Coinbase, with it unclear whether there's any relationship.
There is however apparently a relationship between Compound and Coinbase because according to Julien Bouteloup of Curve, Compound is using Coinbase's DAI/USDC oracle.
That led to a liquidation of some $88 million, with 46 million of it belonging to Comp's 3rd biggest farmer. While another one got rekt of $17.5 million over several transactions according to Alex Svanevik, the CEO of Nansen data analytics.
All of it meaning arbitragers have been having a field day today especially if they paid attention to Coinbase which has been all over the place this Thanksgiving.