One of the biggest crypto exchange, OKEx, resumed withdrawals earlier today after weeks of suspension following one of their key personnel goin awol in China.
Shortly after withdrawals were resumed, some 2,822 bitcoin worth about $50 million, went out of the exchange.
According to Mason Jang, COO at data analytics startup CryptoQuant, 456 bitcoin worth $7.5 million went to Binance.
The image he shares (pictured above) suggests a similar amount went to other exchanges as well.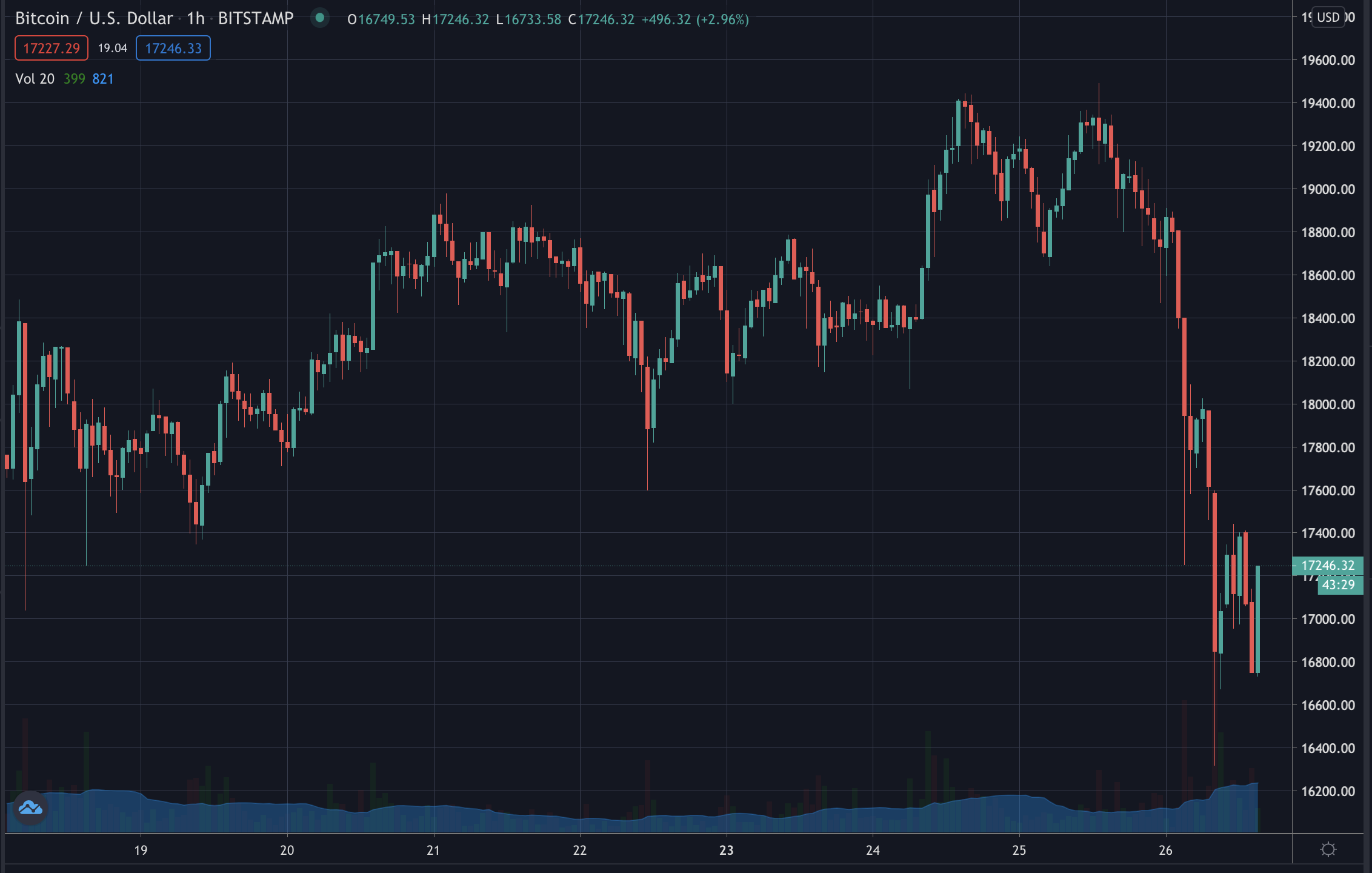 The timing coincides with a volatile day for bitcoin which dropped by 20% today at some point, with it unclear whether the fact OKEx users can now withdraw had something to do with it.
It may well have contributed because their Over the Counter (OTC) platform is used by some miners in China for trading.
News came out last week that these miners were unable to cover costs due to a crackdown in China, with OKEx then announcing shortly after they were to resume withdrawals.
Some miners therefore may have sold on Binance or other exchanges once they could withdraw from OKEx, with that potentially contributing to the dip.
The bigger miners however were not affected by this OTC crackdown, so the sums here are relatively small at $50 million.
Meaning the dip may have had more to do with the fact that plenty expected a correction, but the futures expiry and OKEx resuming withdrawals might have contributed.
The latter is good news however because it suggests the Chinese market might once again find an easier way of participating in bitcoin. In which case it may well be an actual dip we have witnessed.