The Coinbase engine broke today as eth dropped by some $70 more on the ETH/EUR pair with it unclear what happened.
While other exchanges just briefly touched €400 at around 8:39 UTC, on Coinbase it went off for another 16 minutes, dropping to €337.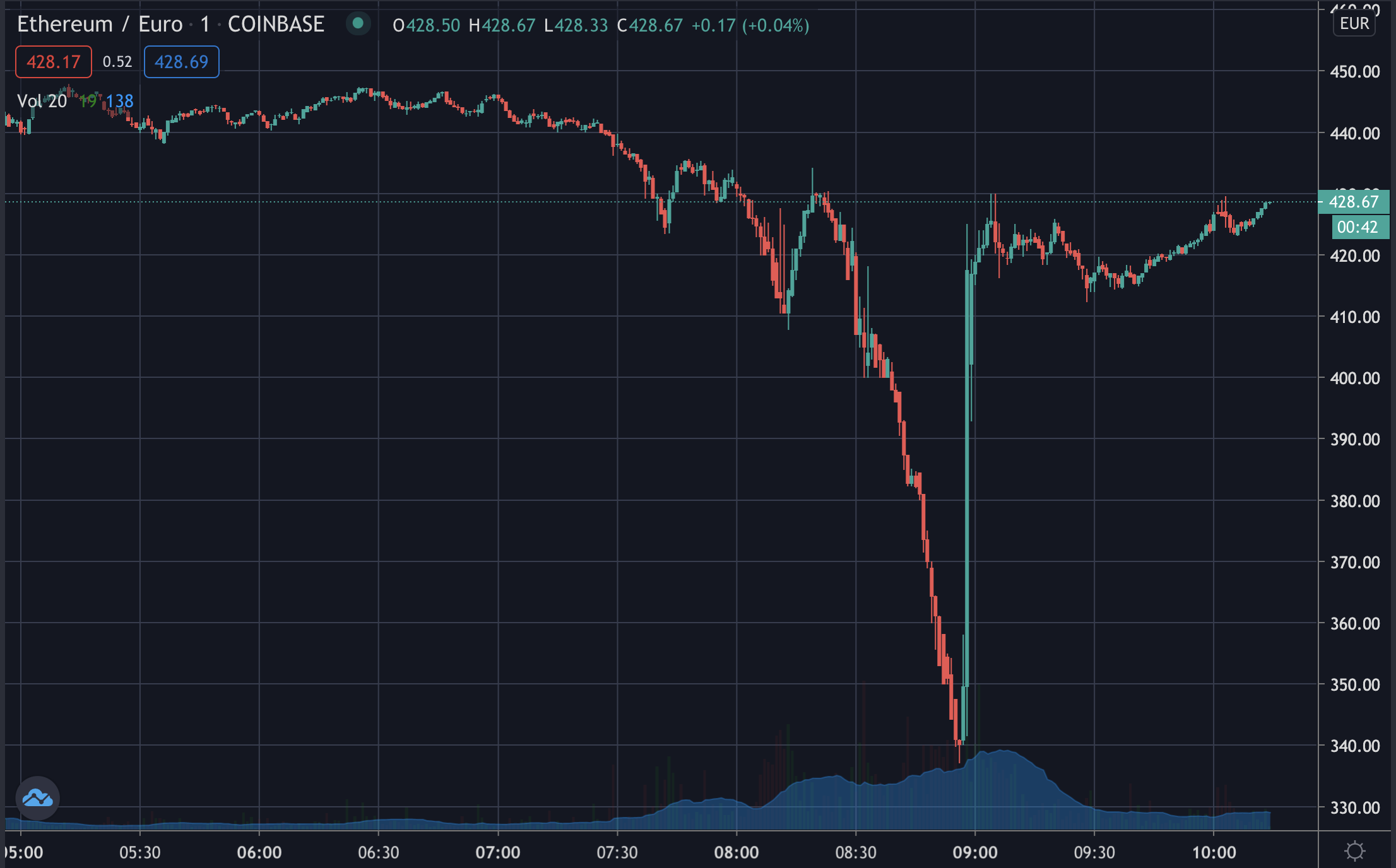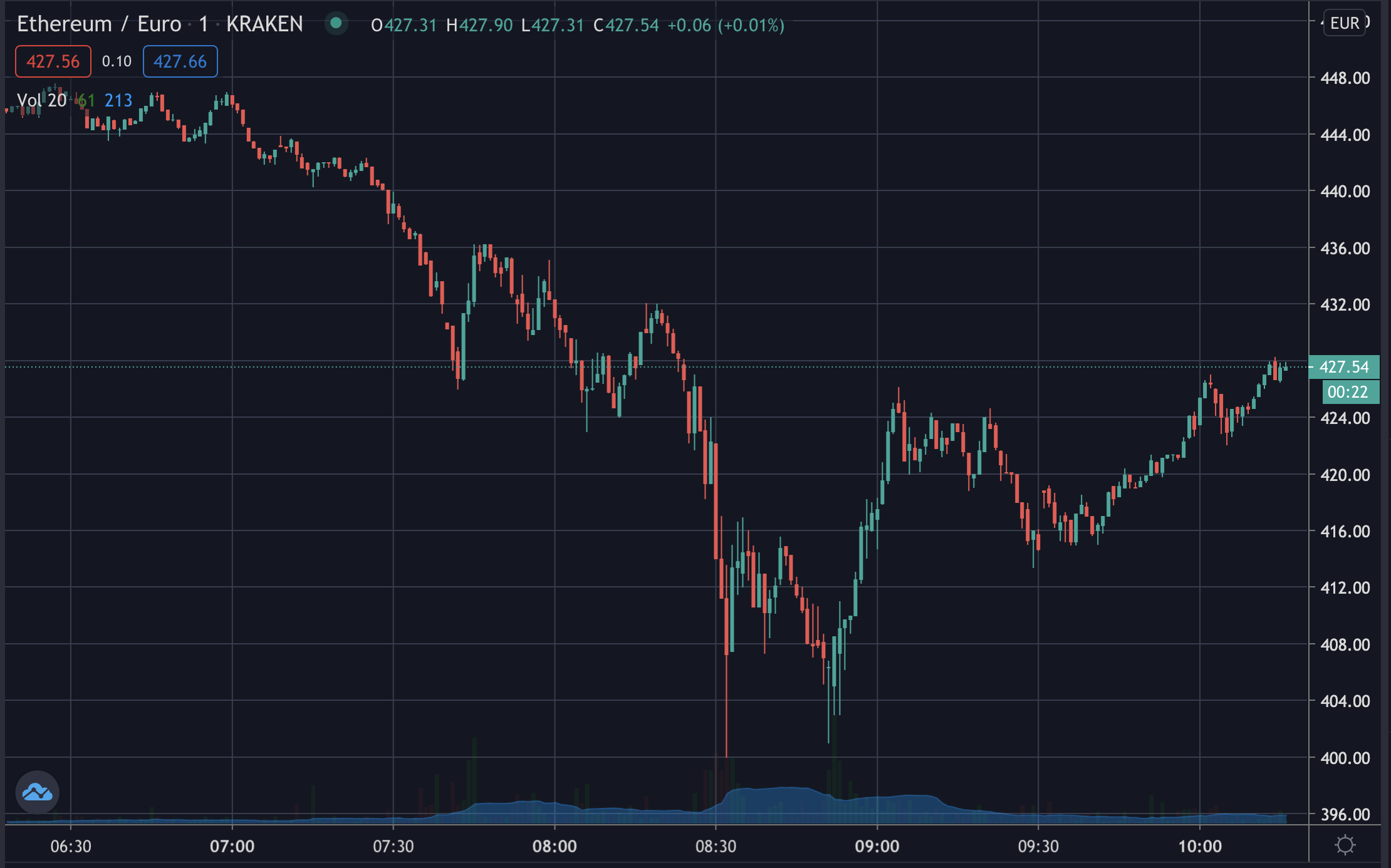 It's unclear what quite happened here with ethereum's global price not falling below $480, including on Coinbase's eth/usd pair.
It looks like potentially a cascade of margin calls, but the somewhat uniform drop may well be some sort of bot that went wrong.
Price then quickly recovered in line with other exchanges within three minutes, but clearly some people lost some money.
Coinbase announced on Tuesday they were to suspend margin trading, claiming new guidance from CFTC. They said:
"Customers currently using margin trading will not be able to place new margin trades starting 2pm PT on November 25. For customers using credit, all open limit orders will be cancelled at this time. The product will be taken offline in December once all existing margin positions have expired."
Maybe something went wrong with this execution, with Coinbase somewhat angering traders recently as it kept going offline during price movements.
The exchange has not made any comments on what happened to their eth/eur pair, nor have they addressed user concerns in regards to their trading engine so far.