Bitcoin shows signs of a bull run over the past two months without making a significant correction. Driven by FOMO, investors flock to the market and pushed Bitcoin's price over a new yearly high of $19,500 on November 25. But the surge was not sustainable for whales began to take profit at $19,500 which led to a long squeeze across major exchanges. Bitcoin nosedived to as low as $16,000 within a day. 
The beginning of December will be a critical time in Bitcoin's way to breaking $20K. There is a $1,300 CME futures gap waiting to be close. The $17K level has been established as a support for Bitcoin and if Bitcoin loses this level, it could go right down to $15,000.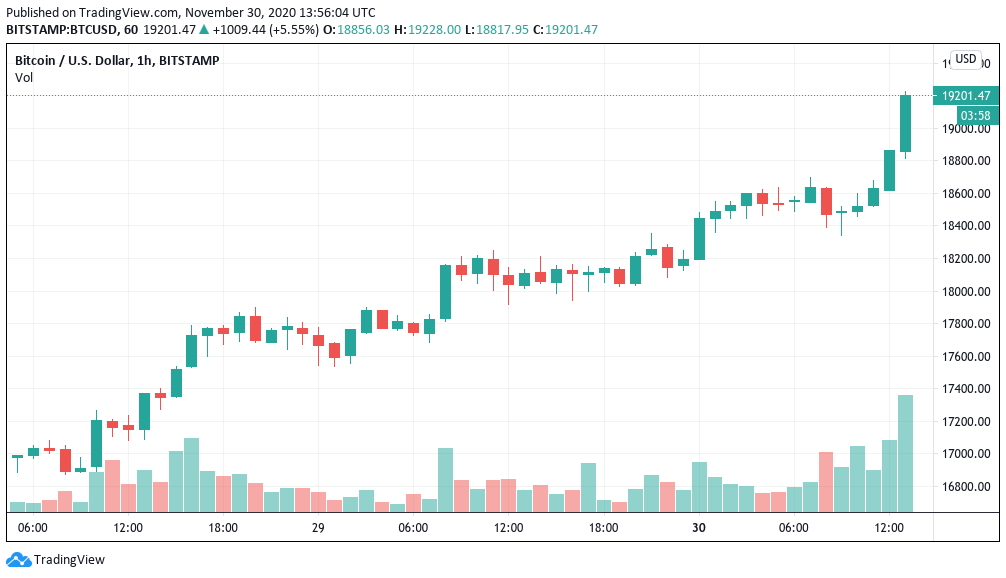 With the Bitcoin market becomes more mature, many people explore different derivatives to enhance their profits. Leverage trading is what these traders turn to: with leverage, they can open greater positions with smaller capital invested. Besides, even when the market goes down, traders could short Bitcoin and earn juicy profits. However, leverage is a double-edged sword. While it can generate spectacular profits, it can also lead to huge losses. So if you want to try leverage trading, remember to choose your platform carefully.
Thorough Preparation Makes its Own Luck
For beginners, there are tons of articles, videos, and PDFs online talking about leverage trading. However, the market of Bitcoin is changing very fast and it could be easy to get lost in all the numbers and indicators at the beginning. Besides, for novice traders with little experience in leverage trading, any slight changes could be terrifying and confusing.
Therefore, even if you have read a lot of tutorials online explaining the principles of leverage trading and you feel confident enough, you could still use some actual practice by using a demo account. A good demo account serves as a sandbox for you to improve your skills without worrying about losses.
Know Your Limit, Keep a Tight Stop-loss
Since Bitcoin trades around the clock and it is impossible for us to monitor the market all the time, be sure to make good use of the stop-loss option that can help you lower the risks. Once the market price reaches the pre-set triggered price, your positions will be automatically closed and trade with the optimal market price available at that time.
You can also utilize a P/L calculator to see how much the price needs to increase/decrease to meet your desired revenue. With these figures in mind, you can trade with a clearer head and will not operate on impulse.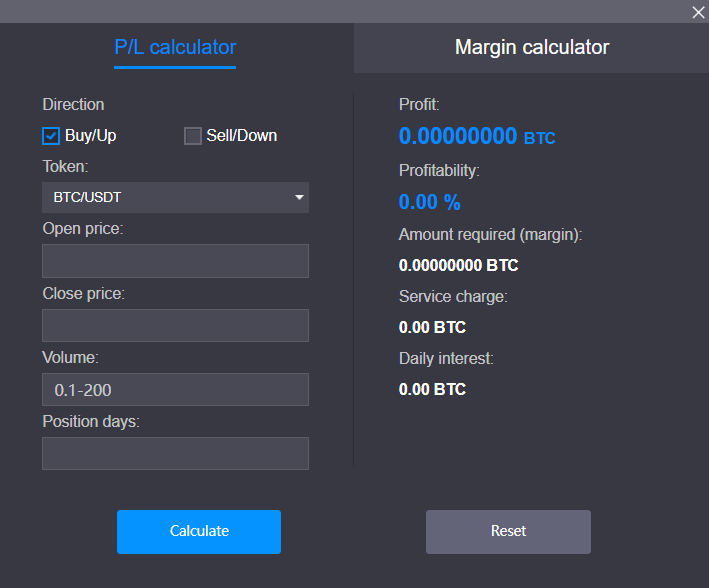 Stay Updated with Your Mobile Devices
In the past, traders who wanted to buy or sell stocks or commodities had to do business at the stock exchanges in person. As we advance into the digital age, we are now able to trade on our computers and smart-phones. Nowadays, many mobile trading apps are as full-featured as their desktop counterparts, while being far more convenient. You can check the market and trade while taking the train or waiting for your food to come.
In this regard, the Bexplus mobile app not only covers the necessary functions (real-time charts, a variety of indicators, news alerts and etc.) but is also installed with the real-time notification to ensure users can monitor the market fluctuation 24/7. This could keep you updated while taking your mind off the stress temporarily. In such a volatile market, this could very well be the life-saver of your funds. Besides, all data and assets can be accessed through all kinds of devices including Windows, Macbook, Android phones, iPhones, and tablets.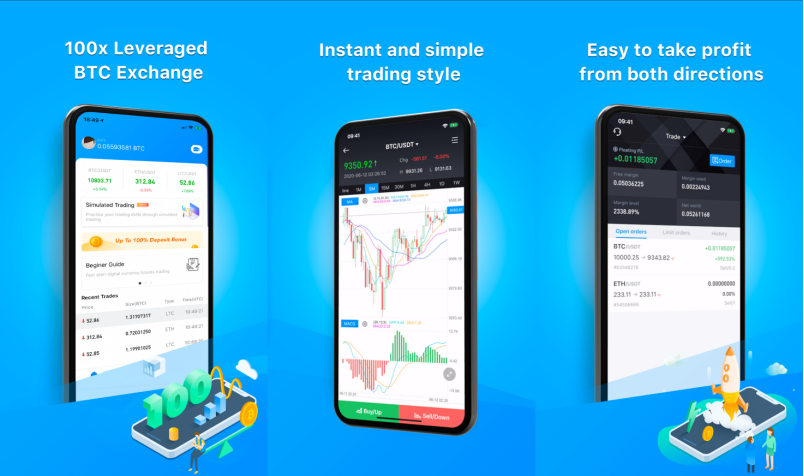 Bexplus is a leading crypto derivatives platform offering 100x leverage in BTC, ETH, EOS, LTC, and XRP futures contracts. Headquartered in Hong Kong, Bexplus is trusted by over 100K traders around the world, including the USA, Japan, Korea, and Iran. No KYC, no deposit fee, traders can receive the most attentive services, including 24/7 customer support.
Advantages of Bexplus
No KYC, no information leakage, only email confirmation is required
100X leverage
Trading simulator with 10 BTC
Powerful mobile support available on Apple App Store and Google Play
100% deposit bonus
Affiliate program with up to 50% commission reward
24/7 customer support
This is a press release. Trustnodes has not undertaken any verification of any of the above statements and any statement or project contained therein is not necessarily endorsed by Trustnodes. Readers are strongly urged to do your own research.