There is now more than one million eth deposited to stake in the new ethereum 2.0 blockchain.
That means about one percent of ethereum's total supply has effectively been reduced for the first time ever.
That's because these eth are expected to be locked for at least two years depending on the speed of development for the full Proof of Stake blockchain which would upgrade the current network.
Currently it is a hybrid model launched just this week where stakers validate the Proof of Work block headers.
For that they receive a variable rate of interest between 5% to 20% depending on how many stake, with it currently standing at 15%.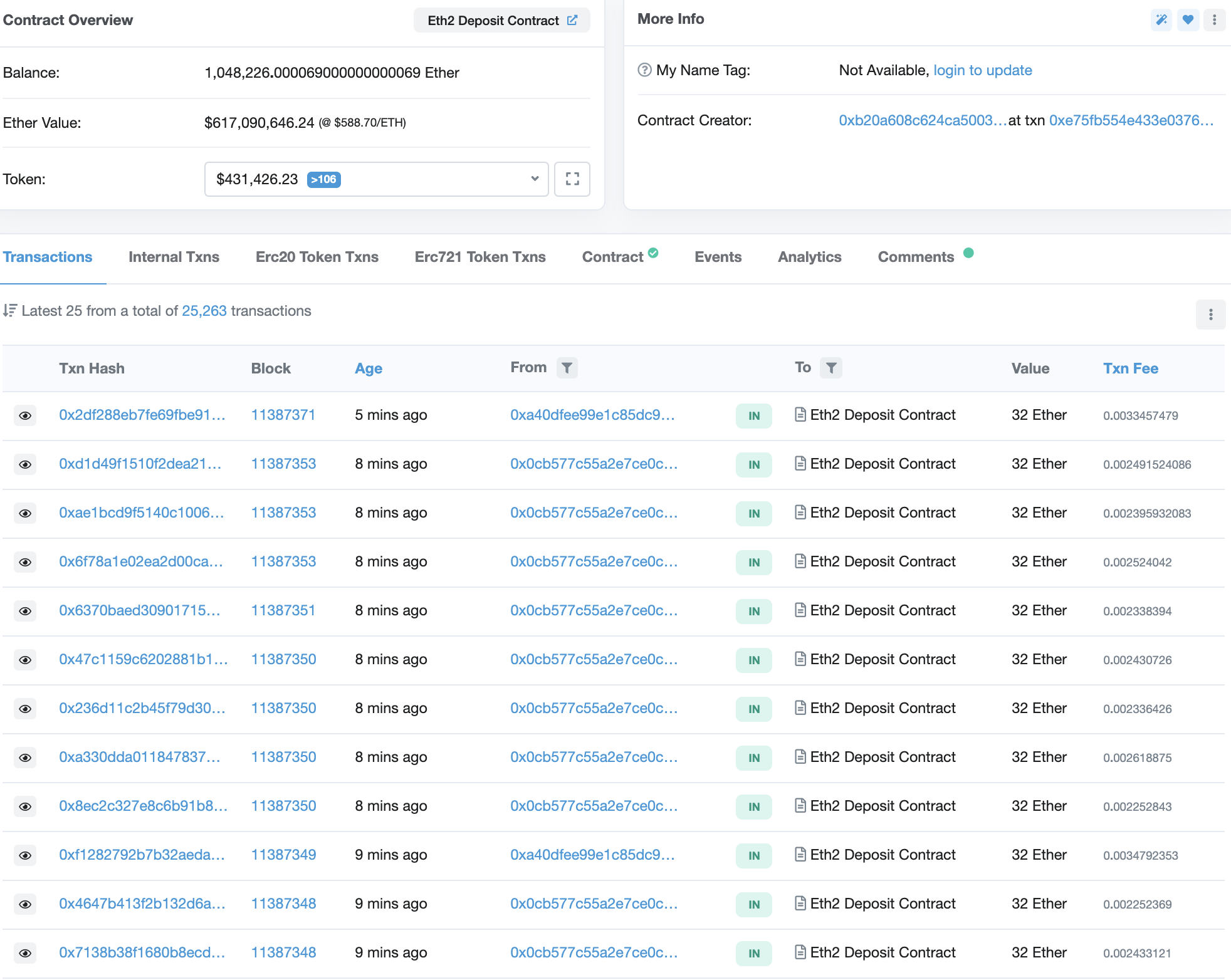 Custodian staking services are now available with Kraken launching one today. Bitcoin Suisse launched it from the get go. Coinbase, Binance and OKEx all plan to launch it sometime this month or early next year.
These exchanges will also offer trading of staked eth for plain eth and vice versa, with it to be seen how the market will value the two.
You'd think staked eth should be less because of the slashing, but on the other hand you get rewards. However, just what reward level is received is unknown as no one knows how much all eth holders are going to deposit at any time.
That gives staked eth a speculative element, which obviously applies to plain eth too as the market might try to price in these locked eth.
So bringing in new dynamics to ethereum investment with more than half a billion now earning rewards from the network.