Tons of gold have been taken off ETFs while bitcoin was rising in price, showing a striking correlation between the two.
According to analysts at JPMorgan Chase & Co., family offices and other funds are selling their gold exchange-traded funds for crypto with gold-backed ETFs dropping 93 tons of metal, worth some $5 billion since Nov. 6.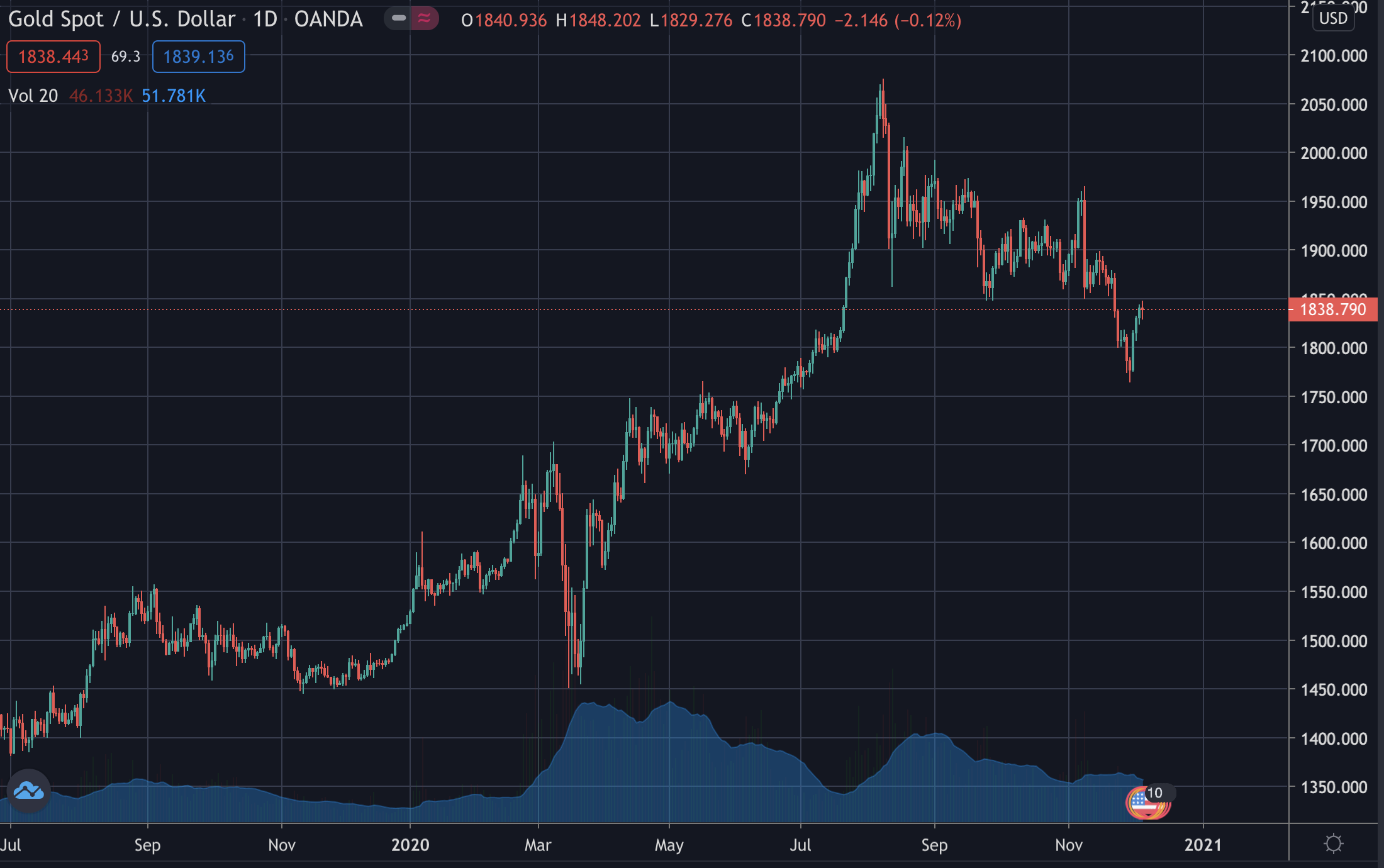 Gold's price has been falling since August of this year when bitcoin began rising to now near $20,000.
That has led many to suggest bitcoin is a better hedge against the trillions of new money being printed as it has responded more quickly to events.
Furthermore a study in 2018 found that replacing gold with bitcoin can provide higher risk adjusted returns.
"We find that it is possible for an investor to substitute bitcoin for gold in an investment portfolio and achieve a higher risk adjusted return," they said. "These results are robust to the inclusion of trading costs."
Since then studies have found bitcoin is a hedge against geopolitical risk and that the price of both the dollar and the euro can affect it, but there is no correlation with stocks.
All of this seems to have led to a redistribution of funds from gold to bitcoin, but bitcoin's market cap is still just 3% that of gold.
If that increases to 5%, bitcoin's price would rise above $30,000, a 50% increase from current price.