Ethereum longs have fallen below two million eth for the first time since they reached this level earlier last month.
That's on just one exchange, Bitfinex, where they have dropped from 2.13 million eth to ◊1.98 million.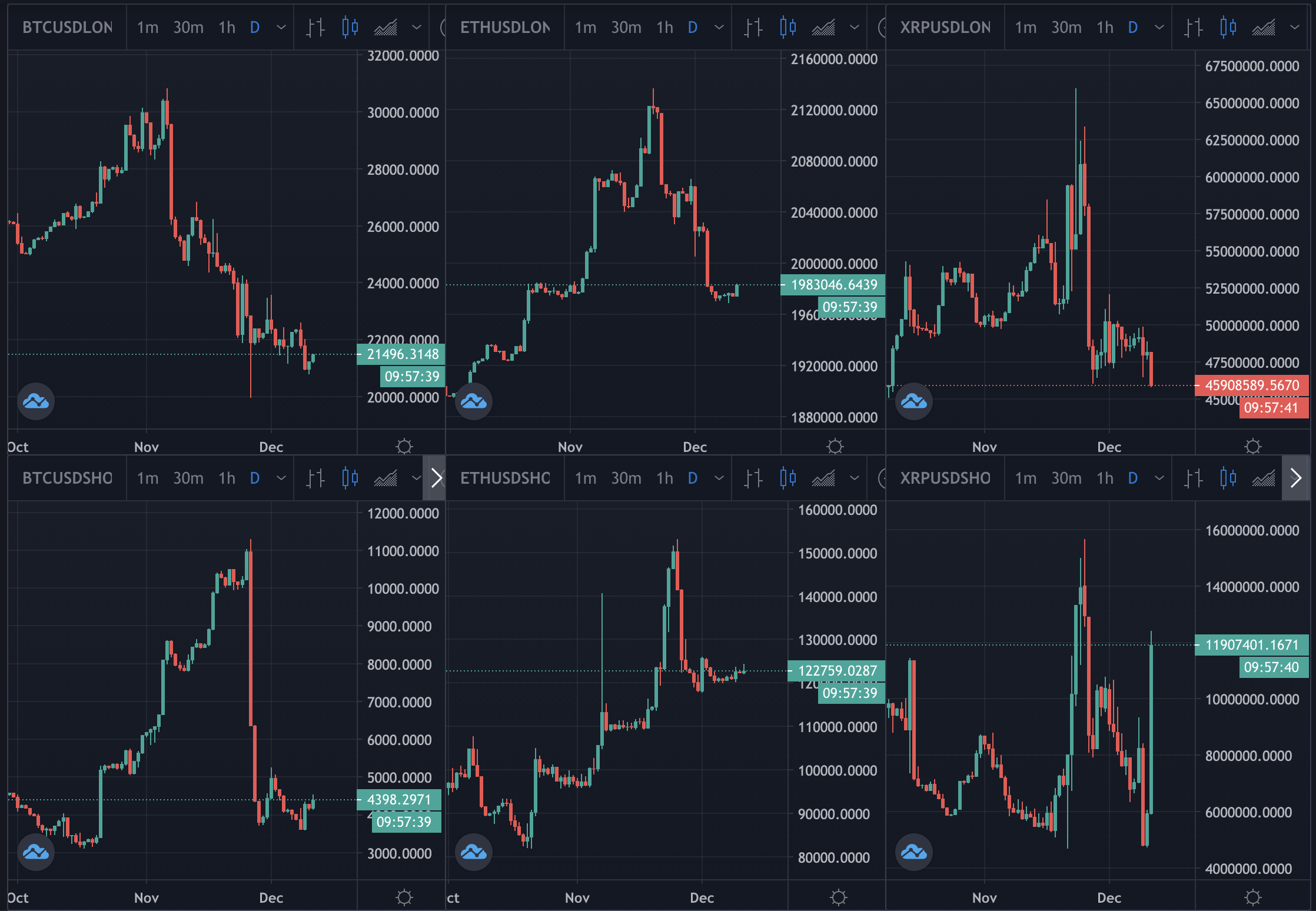 Bitcoin longs have dropped quite a bit more by 10,000 BTC, worth some $180 million at the current price.
On derivatives, shorts have also been far more dominant until longs overtook at around 1PM UTC (pictured above).
This closure of longs on spot exchanges may have put some pressure on price, with some potentially being liquidations but some may be profit taking.
In the case of the latter they may well enter the market again with it appearing Europe is somewhat bullish recently while America seems to be more neutral.
Asia however has been more downbeat, with bitcoin's downwards performance corresponding to Asian time.
The Chinese Communist Party has been cracking down on OTC to crypto pipelines to the point it even affected small miners.
That may have led to some perhaps temporary selling pressure as the west welcomes the new stock market investors into bitcoin and eth at the tune of half a billion for last week.