The British Pound (GBP) is handling more volumes in bitcoin and ethereum than at any other time as the sixth biggest economy faces uncertainty.
Bitcoin trading volumes in GBP reached £110 million last month in just one day, and now handle about £40 million daily.
That's significantly more than even in September, with a clear increase in demand that now daily surpasses the brief peak in December 2017.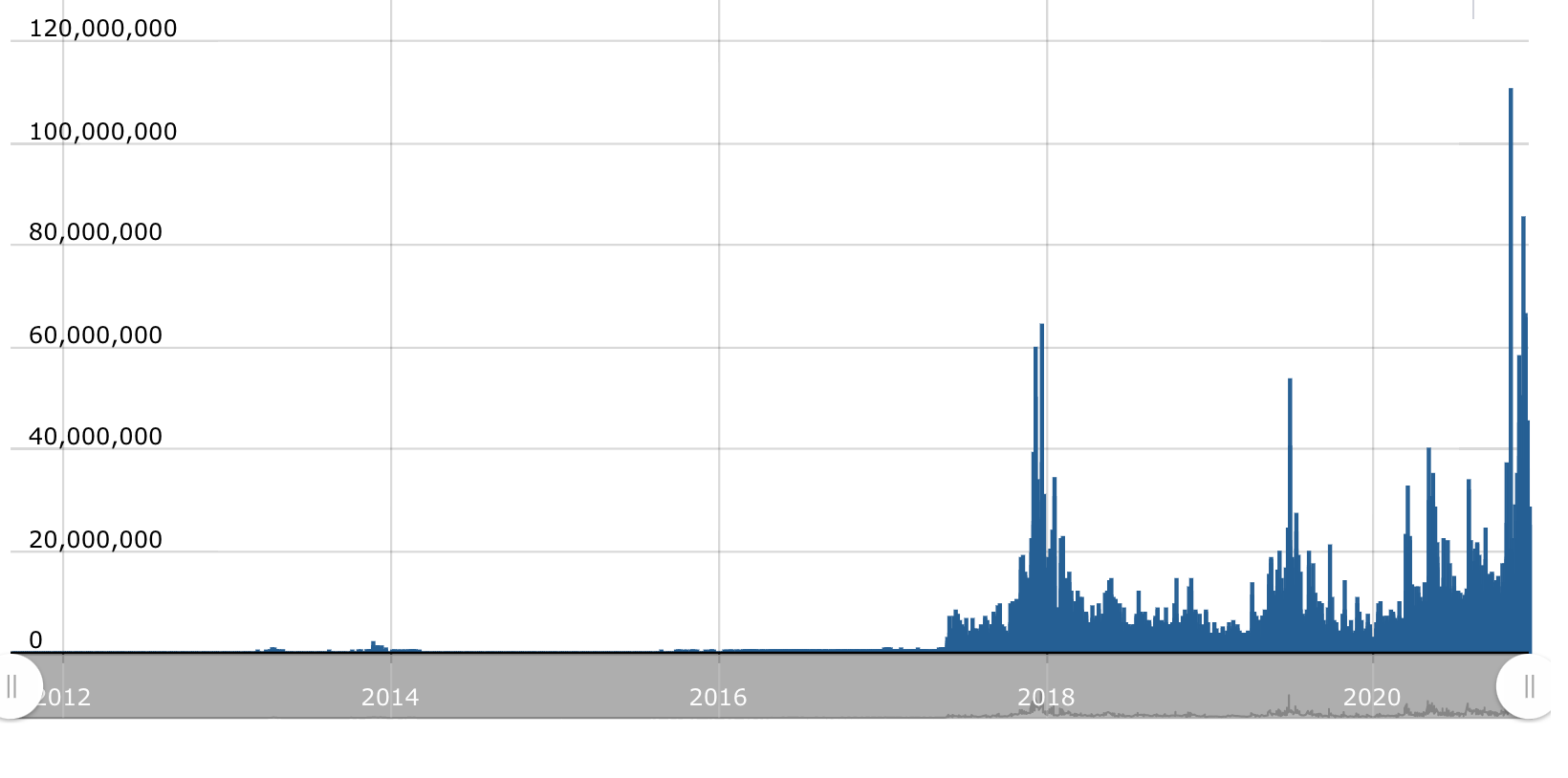 Ethereum likewise has seen a huge increase, with an incredible 366,000 eth bought on November the first (pictured, featured image).
That's a one off at that scale, but volumes now are at £30 million on occasion or generally around £10 million a day according to data by CryptoCompare.
Something quite higher than the circa £1 million in previous months, suggesting significant demand for bitcoin and ethereum has clearly increased within the United Kingdom.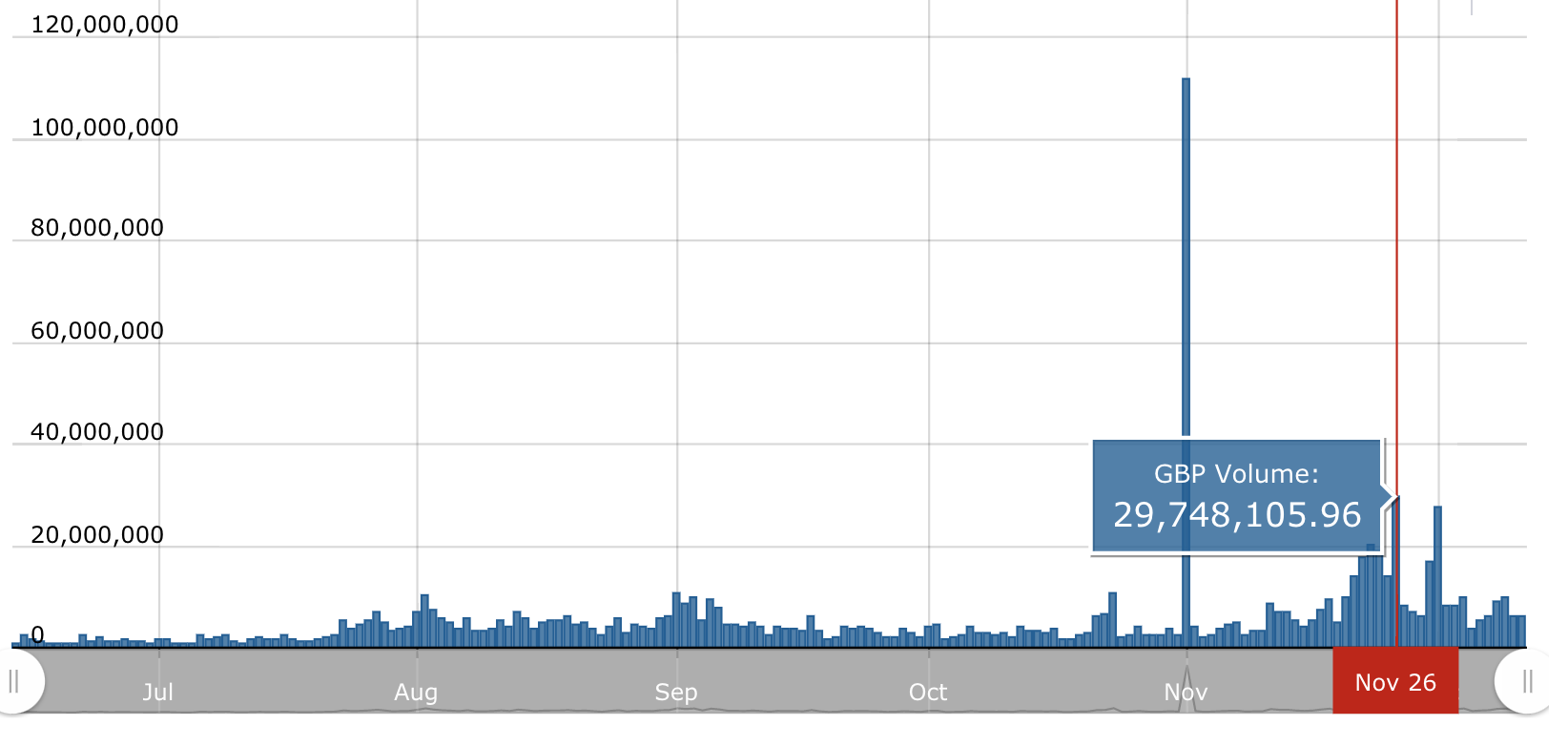 This considerable rise in demand for bitcoin and ethereum may well be due to numerous global factors, but in UK's case the uncertainty around Brexit may have particularly contributed.
That's as the British Prime Minister, Boris Johnson, now says a deal is unlikely even as the pound potentially heads towards euro parity with it currently trading at 1.09 to the euro.
In anticipation of this significant fall in the value of GBP, many Brits may have diversified with bitcoin and ethereum which as a global asset can act as a hedge.
They began doing so a month ago and seem to have maintained the momentum since, with GBP crypto trading volumes now reaching a new level.