One of the biggest crypto exchange has announced they have deposited 100,000 eth to the new ethereum 2.0 blockchain for staking.
That's in just four days since launch, with deposits to ethereum 2.0 now standing at ◊1.4 million, worth $760 million.
That sum is locked for at least two years, taking it out of supply, with it steadily increasing as pictured above.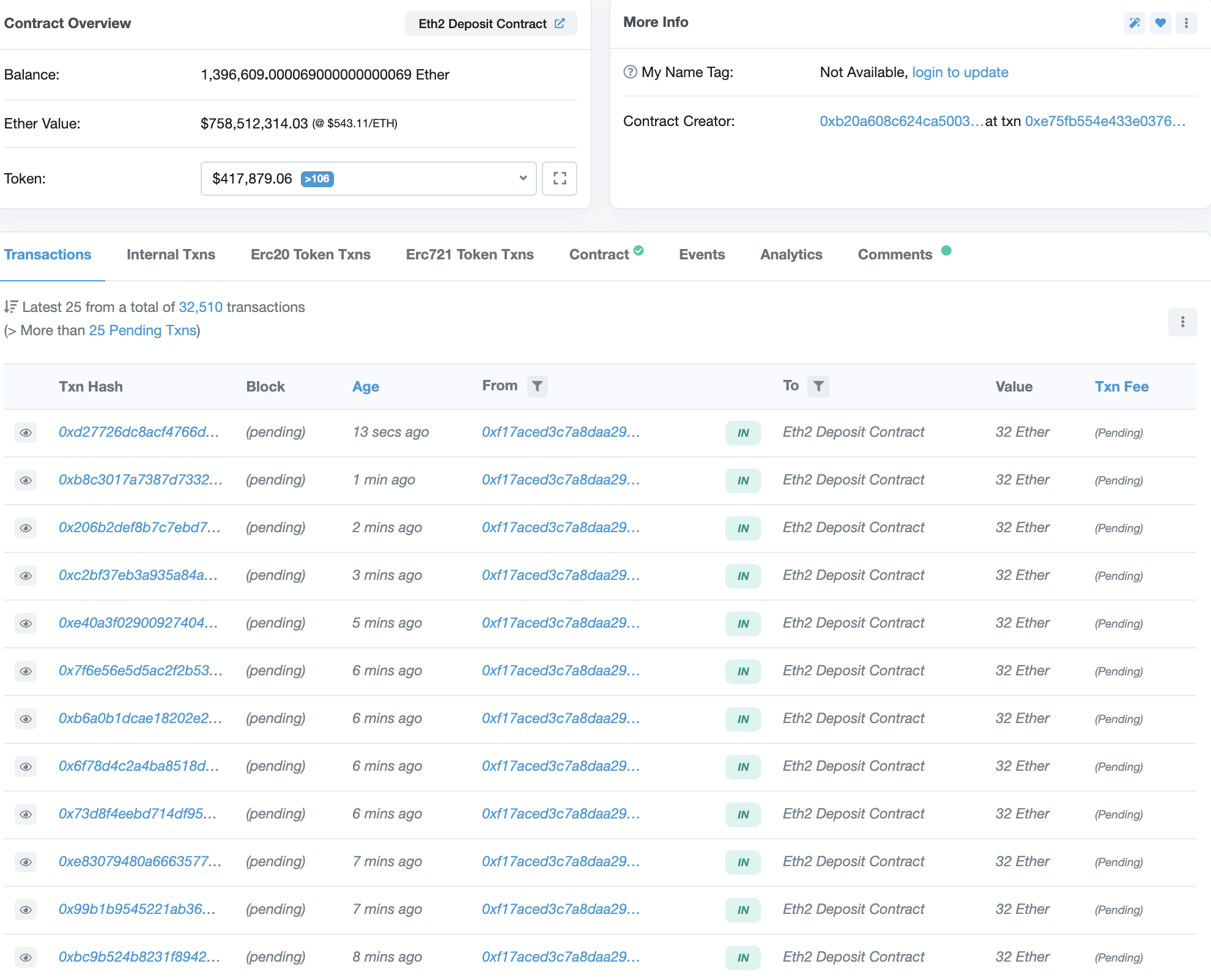 A stream of new eth now keeps making it to the deposit contract after numerous exchanges have launched their ethereum 2.0 staking services.
Depositors earn 5% to 15% depending on how many stake in total, with the returns being in eth.
"Kraken has long been a supporter of Ethereum. In fact, we were one of the first exchanges to list Ether in August 2015," Jeremy Welch, Kraken's VP of Product said before adding:
"We have watched as Ethereum has continued to grow in significance. As of December 1, ETH trading volumes typically make up between 15-40% of our Bitcoin daily volumes."
The launch of ethereum staking differentiates ethereum from bitcoin as it brings in new economics and potentially can allow eth to more easily tap into climate change activist investors.
That's as it eventually fully replaces its Proof of Work algorithm, which runs on energy albeit more and more of a renewable sort, with Proof of Stake which only requires the depositing of eth.
This change could also increase participation in validation and thus in sharing of block rewards as through custodian services, like on Kraken, Coinbase, Binance, Bitcoin Suisse and others, you could deposit to stake as little as 0.1 eth.