Bitwise shares in the OTC Markets traded crypto index have seen a huge increase in their first days of trading.
Nearly $23 million exchanged hands on Friday, sending their share price to $47 before settling at $38.
That's significantly higher than the $16.54 net asset value (NAV) of the $120 million cryptos under management at Bitwise.
Accredited investors can create shares at this $16.54 NAV, but then they'd have to hold them for one year.
Making arbitrage difficult, if at all possible for at least a year, so creating this huge premium which clearly indicates there's massive demand for crypto stock traded products in the United States.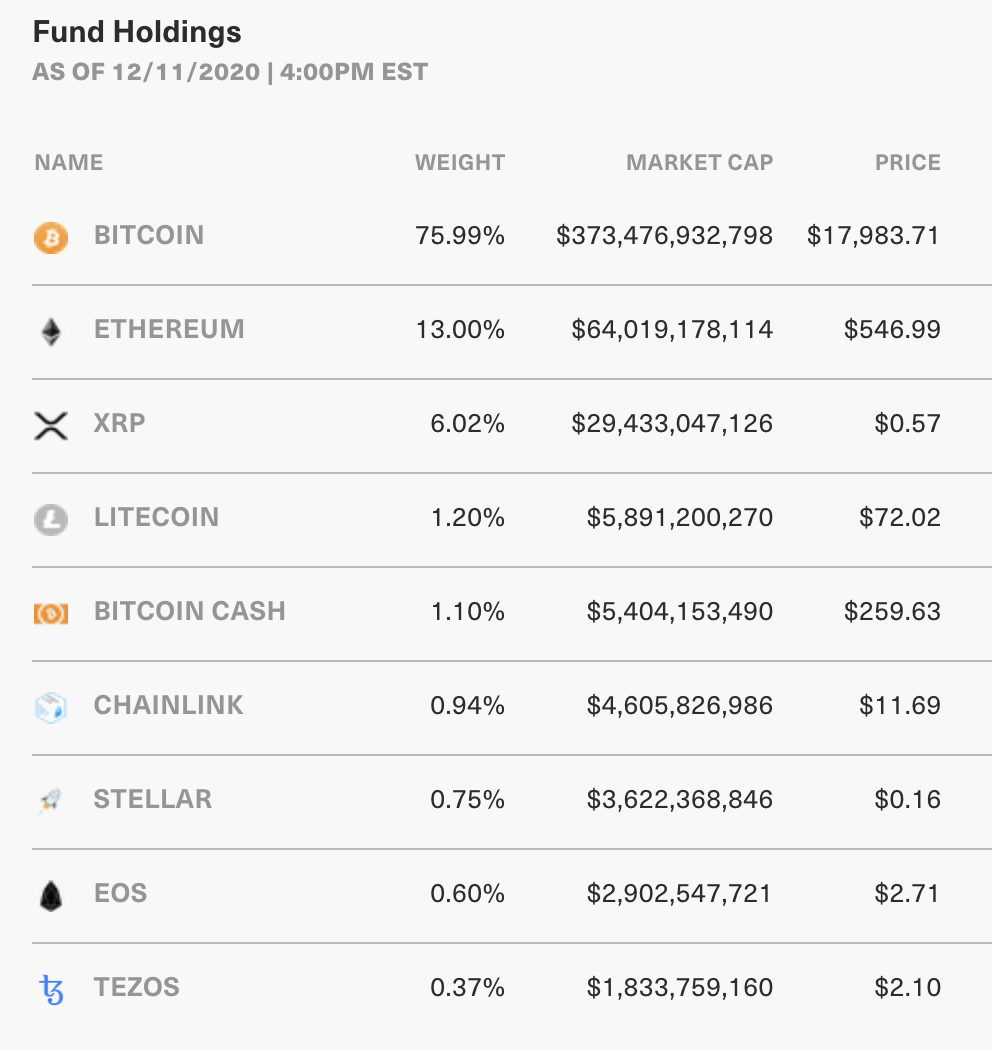 The vast majority of assets are in bitcoin and eth with these rebalancing every month depending on performance to reflect their market capitalization.
Ten cryptos are included in total, with Chainlink making it, as well as XRP. Providing investors broader holding exposure to the crypto market.
They say the index outperforms just bitcoin, with its market cap now rising to about $250 million, a more than doubling of the $120 million underlying value.
"Crypto is the best-performing asset class in the world this year, and the outlook for 2021 is strong," said in a statement Matt Hougan, Bitwise's Chief Investment Officer, before adding:
"The start of public trading for shares of BITW will make it significantly easier for financial advisers, family offices, individuals, and institutional funds to allocate to the space."
Those investors can now choose between just bitcoin or eth in GrayScale products, or this basket of cryptos which has an expense ratio of 2.5%.
That includes management fees and custody, with the custodian in this case being Coinbase, an exchange which remains the only one that hasn't been hacked so far as far as we know.