The amount of ethereum on exchanges is at its lowest point in two years as far more are withdrawn from exchanges than deposited.
Data shows some 5 million eth has been withdrawn since its peak in March 2020 when eth on exchanges amounted to ◊19 million, accounting for more than 17% of the total supply.
Now it's at ◊14 million or 13% of the total supply as of November with more recent data suggesting it has fallen further this month.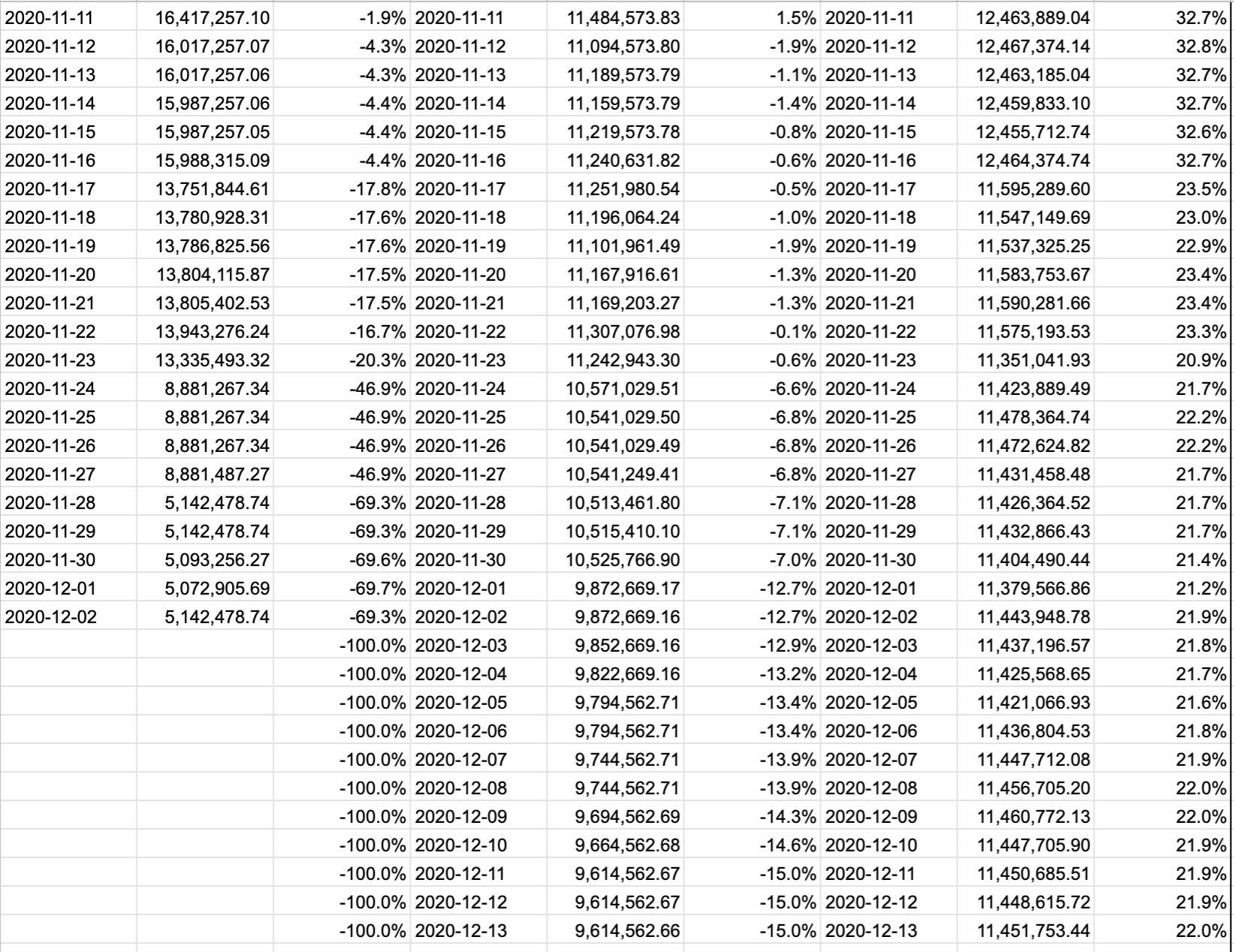 The above data by blockchain analytics startup Santiment indicates there has been an even bigger drop since November 23rd.
It's not clear however how complete their overall data is in the first set, with on exchange amounts and off exchange (for whales) shown on the other two sets.
They all indicate a gradual decline as people become more willing to hold ethereum this year.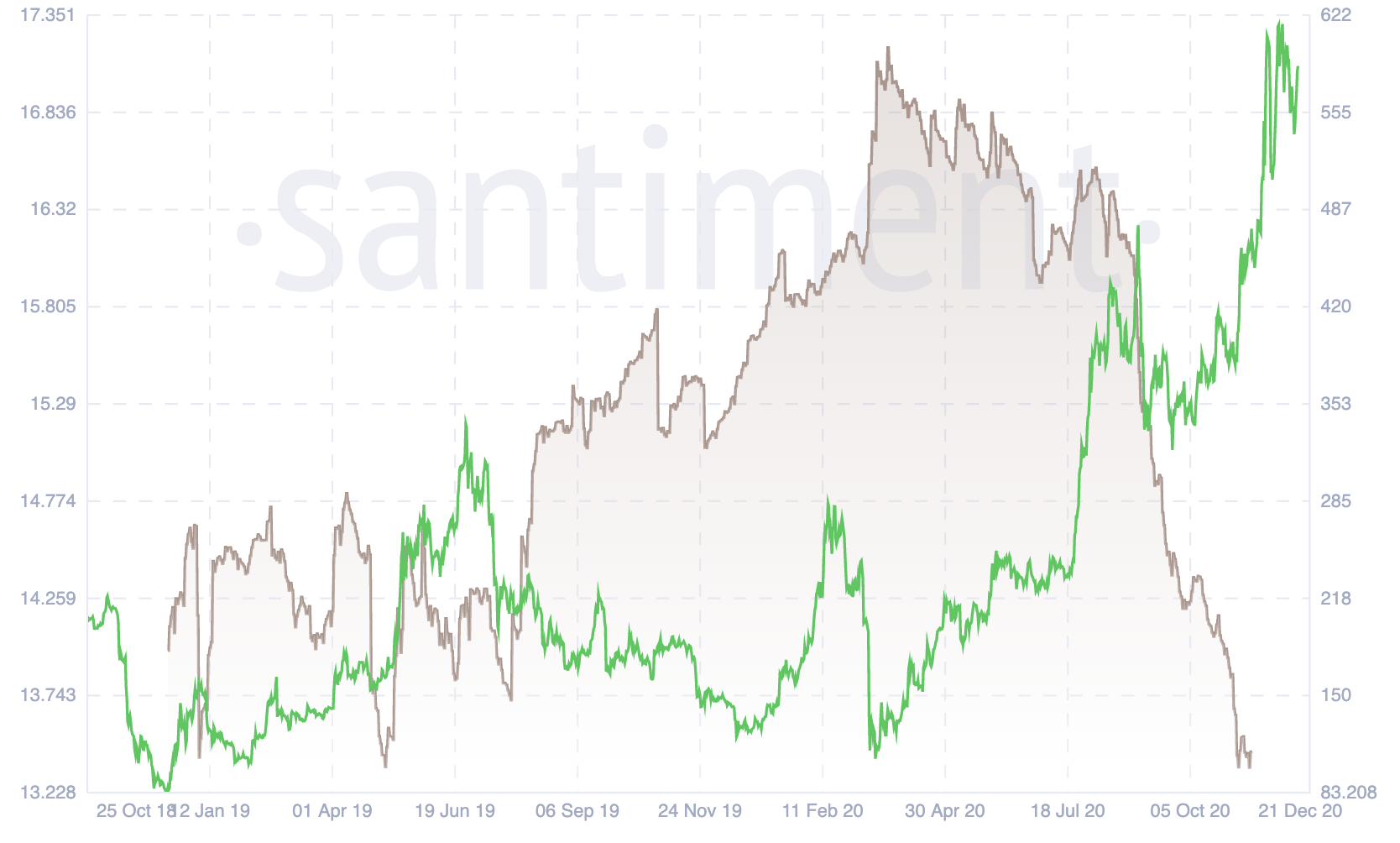 As for bitcoin, we can see here a clear correlation especially since October between the amount on exchanges and ethereum's price.
The assumption is the more eth is sent to exchanges, the more it is to sell it for cash, thus lowering eth's price.
On the other hand eth withdrawn is potentially by new people who bought it and now send it to their cold wallet or some other storage method.
That potentially adds upwards pressure on the price due to sell-side liquidity reducing as there's less eth available on exchanges to market.
Thus this figure is a useful indicator in trend or even medium term analysis, but it's not very clear whether this is a leading or a lagging indicator.