Bitcoin has recently seen its biggest one day drop in amounts held on exchanges according to blockchain stats provider Santiment.
Some 29,709 bitcoin were withdrawn this Wednesday, worth $570 million at the current price.
That's the biggest single day drop since April, the data analytics startup said, with a rise in price following as bitcoin re-takes $19,000.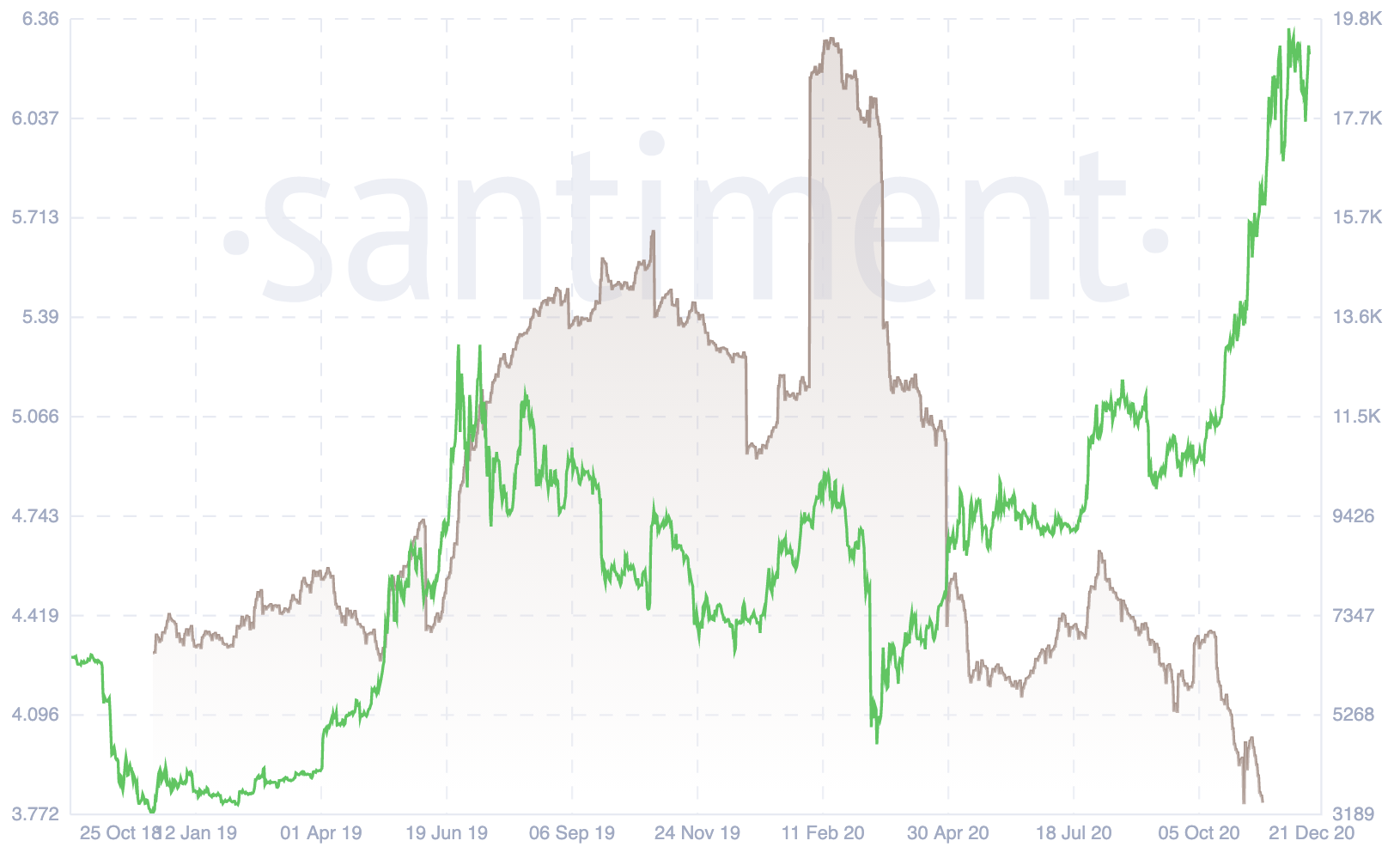 The amount held on exchanges has further fallen to an all time low since data began for Santiment in October 2018.
Just 3.8% of the total supply was held on exchanges in November, or about 700,000 bitcoins. Far less than more than 6% at the beginning of the year or above 4% even in October.
In December this amount fell even further to 3.7% of the total supply or 684,000 bitcoins worth $13 billion.
That's for "the set of publicly known exchange wallets and the exchange wallets that Santiment has found by doing analysis," which now includes Coinbase.
The amount held on them and bitcoin's price seem to correlate, although not always as in 2019 for example both were rising.
For this year however the rise in bitcoin's price seems to correlate with a fall in the amount held on exchanges.
That might well suggest the 2019 rise to $14,000 was not sustainable as selling supply increased with more bitcoins moving to exchanges.
This year might be different as the two parameters are moving in the opposite direction, something that may be due to the halvening.
Miners therefore might not be able to increase the sell pressure as they could last year because now they receive less bitcoin. While investors in addition seems to be minded to hold as they are taking their coins off exchanges to perhaps cold wallets.