A survey of 190 Chief Investment Officers, Asset Allocators and Portfolio Managers seen by Trustnodes has come up with a clear message: long bitcoin, short the dollar.
The long bitcoin bet was at less than 5% last month, up now to 15% to become the third most crowded trade.
Shorting the dollar was not even on investors' mind last month, now it has shot up to 17%, becoming the second most crowded trade with long tech being in top position.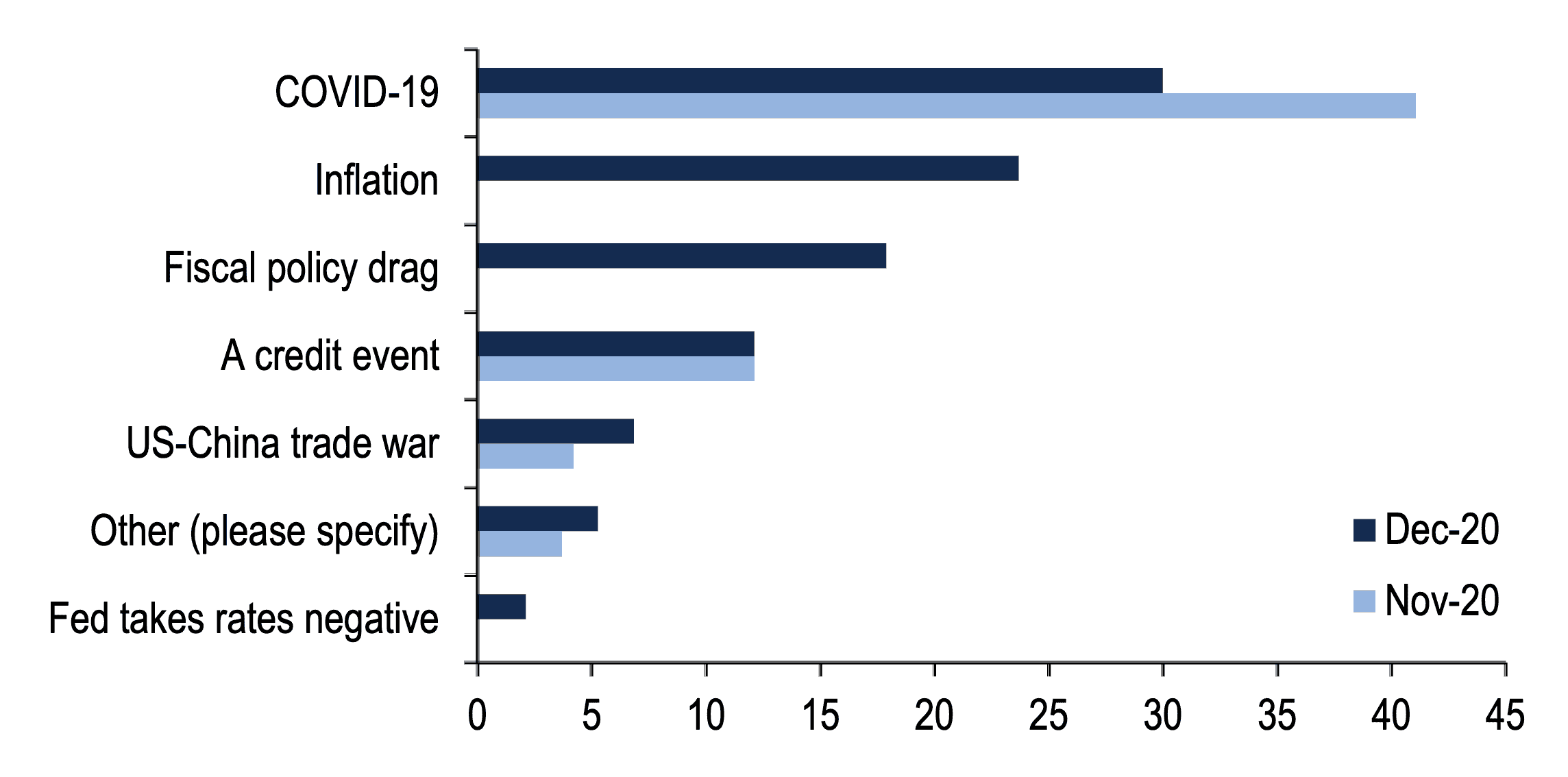 One reason for this jump may well be investment managers are worried about inflation, jumping to 25% with a fiscal policy drag rising to 20% on what they consider the biggest 'tail risk.'
On dollar devaluation some 40% expect USD to depreciate further, the highest since the banking crisis in 2007.
Likewise an incredible 80% expect higher global inflation amid mass devaluation in Europe and America.
Japan, the world's third biggest economy, has also announced a $700 billion stimulus which could add to inflation worries in Asia.
Overall the sentiment can be described as investors being more and more bullish on tech and less on banks.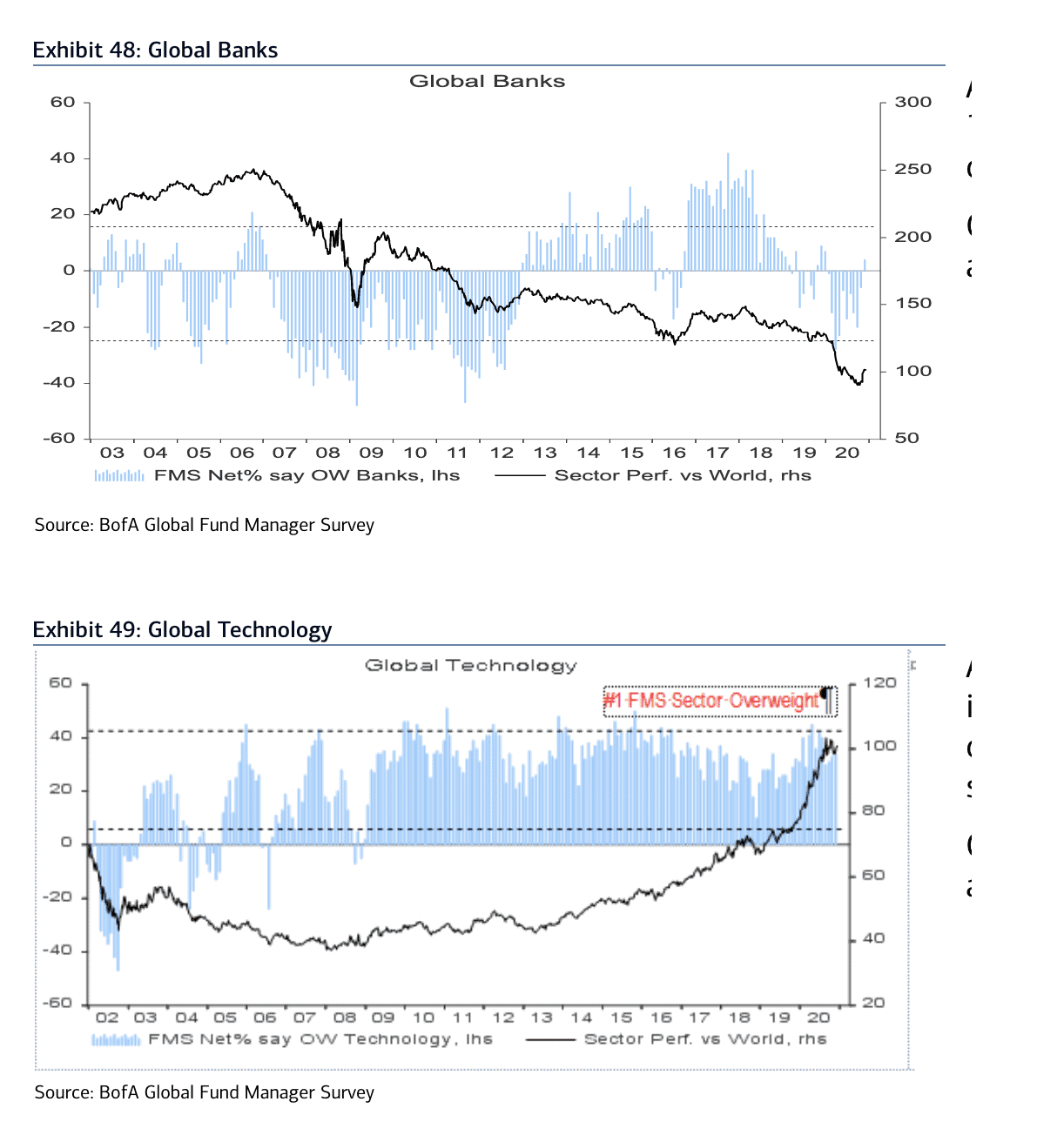 Interestingly however not many fund managers think bitcoin will outperform other assets in 2021.
Most are betting on emerging markets and even US stocks at 60% and 15% correspondingly, followed by oil.
The higher percentage bet on gold than bitcoin may well suggest fund managers (which in combination here handle $576 billion in assets under management) have not quite yet moved into bitcoin, if they have considered it at all at a professional level.
Instead less than 5% think bitcoin will outperform, falling since last month, even as the digital gold stands near crossing all time high.
That could suggest there's more room to go for bitcoin especially as it has been outperforming other assets for years: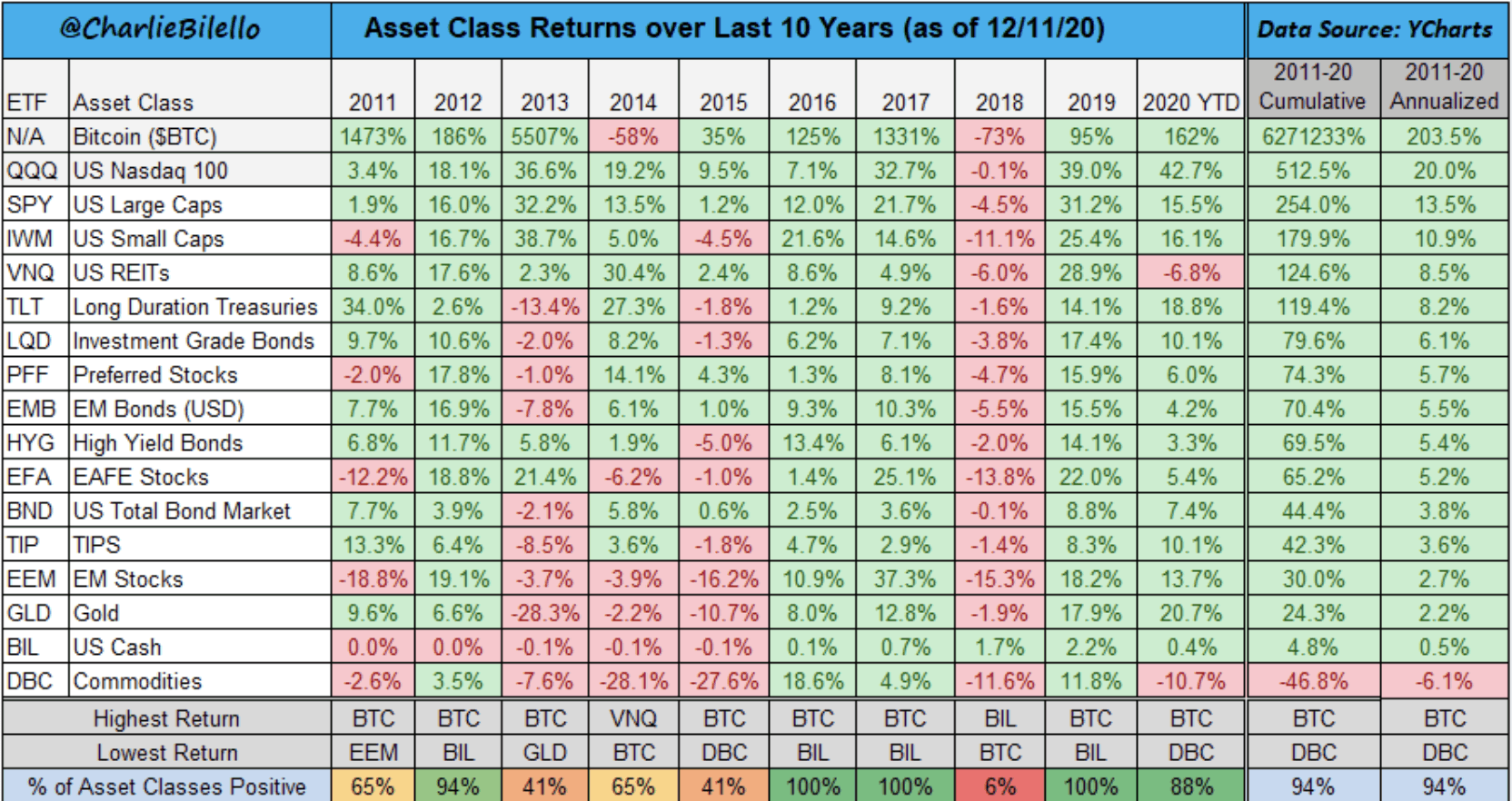 Bitcoin has been the best performing asset almost every year since it launched except for 2014 and 2018.
But fund managers are very busy people paying more attention to things they are familiar with, like stocks and emerging markets, rather than the new bitcoin asset class which keeps taking them by surprise.