Ethereum's ratio against bitcoin flash crashed on Bitstamp, briefly dropping to 0.021 BTC, worth $500.
The ratio quickly returned to the then 0.027 bitcoin, worth $640, with the ETH/USD pair not experiencing a flash crash.
This came at a time of significant volatility with ethereum's value against bitcoin continuing downwards since the flash crash.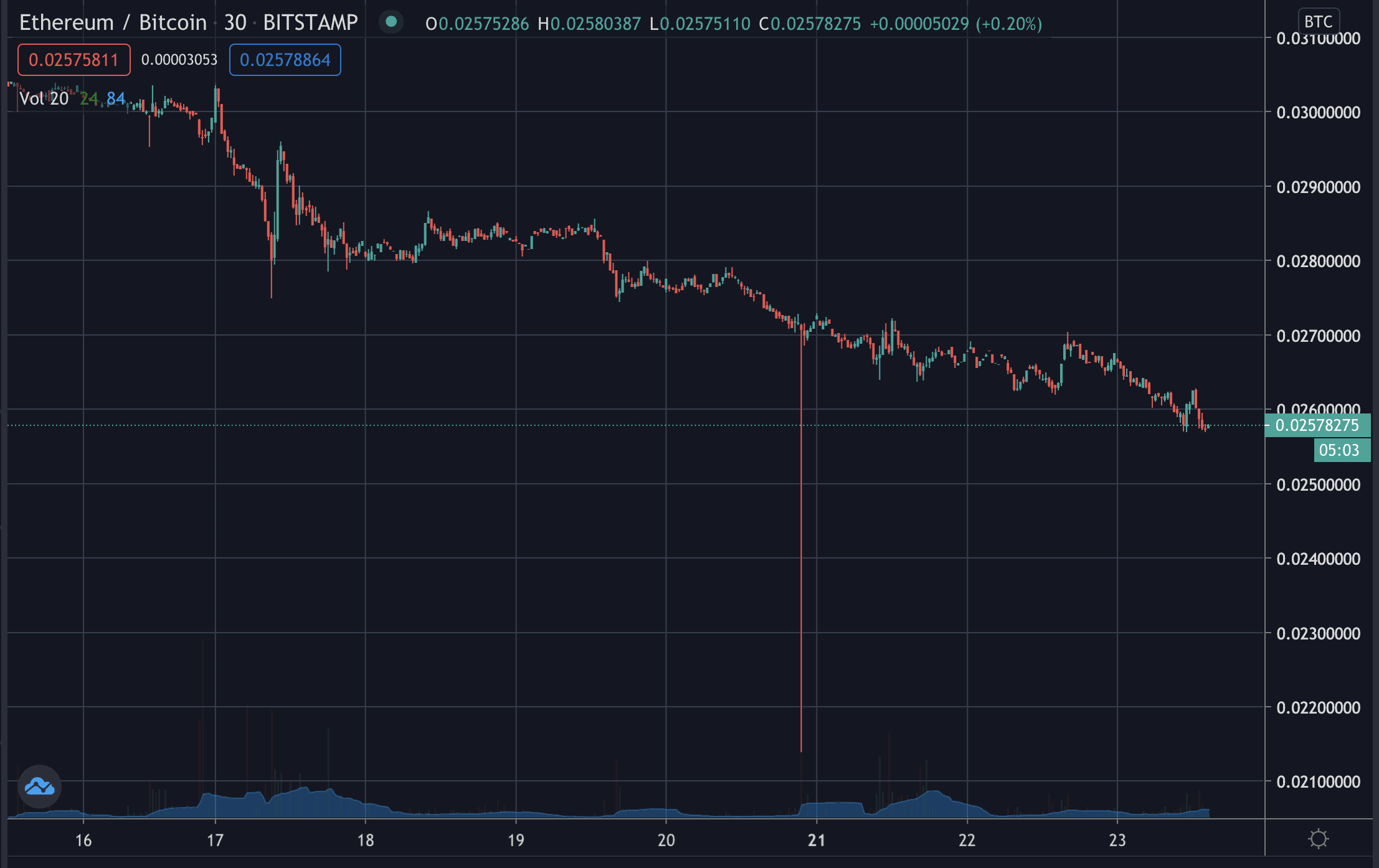 It's not clear what caused this flash crash which ended within a minute, whether it was a glitch or a fat finger.
However it happened only on Bitstamp with ethereum's ratio now testing support at 0.025 btc, its lowest level since July.
That's because eth has been performing somewhat poorly against bitcoin recently with the latter receiving considerable attention from institutional investors.
Eth has seen some attention too, but bitcoin has been able to maintain value better during dips and has managed to recover more strongly than eth.
Ethereum however awaits CME futures to launch this February, something that may mean Wall Street needs some spot eth to hedge their paper futures.
That could put some pressure on price with bitcoin soaring back in 2017 when CME futures were announced.
The pricing-in theory however is being fully invalidated by this space, so it remains to be seen whether eth will be able to maintain this 0.025 support and keep up with bitcoin.