There's now more than two million eth locked in the new ethereum 2.0 Proof of Stake (PoS) blockchain less than a month since it went live on December the first.
The deposit contract currently holds 2,010,466 eth with staking deposits accelerating recently as can be seen above.
That accounts for about 2% of ethereum's total supply which is now locked out of circulation for at least two years.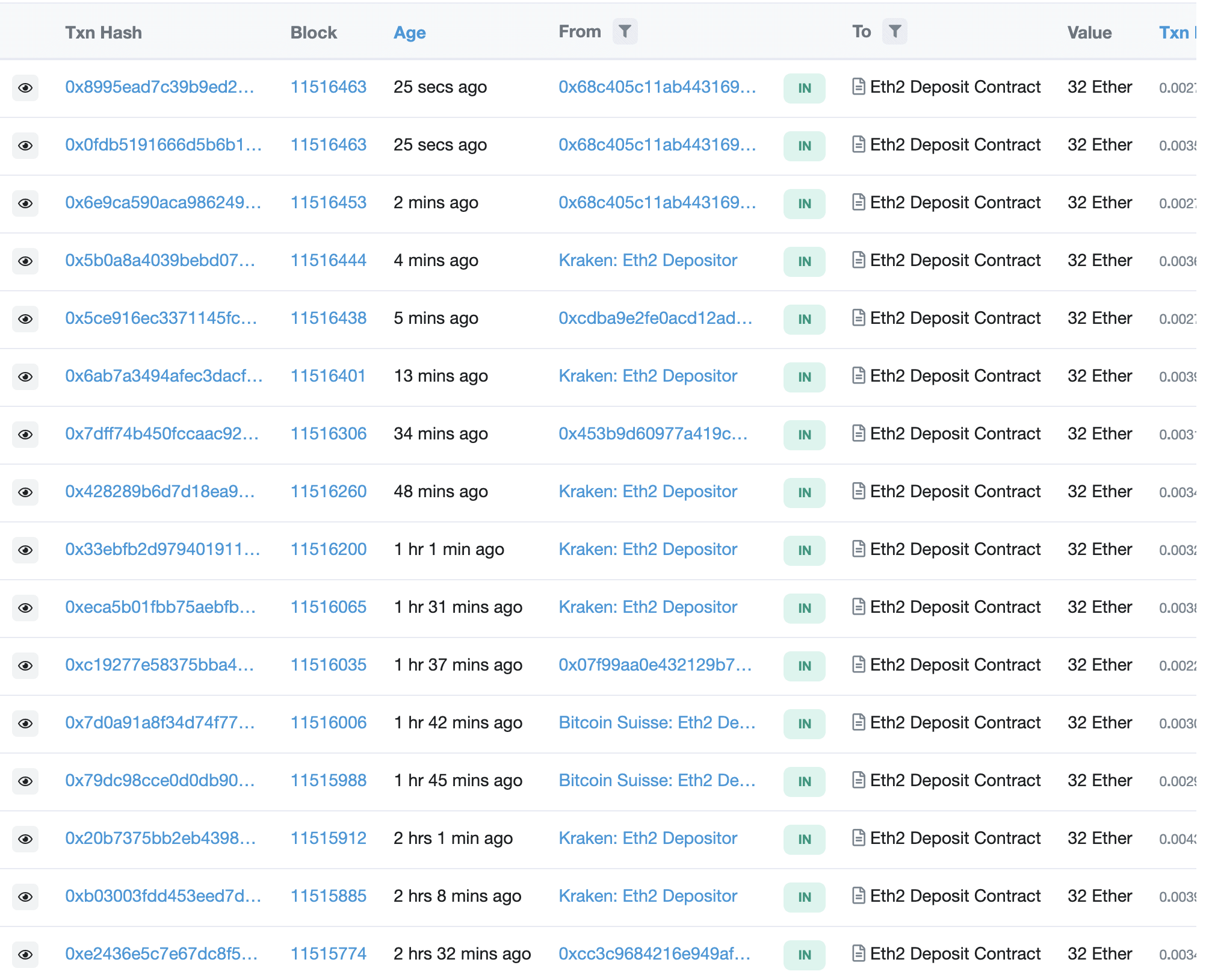 We can now see deposits from Kraken and Bitcoin Suisse which are periodically being made and that means we can analyze them to see what they've been doing.
The Kraken address for example shows a cyclical process where presumably they wait until a certain level of deposits are in their address to then start the process of sending them to ethereum 2.0.
Alternatively, it may well be that more eth is being sent to Kraken for staking than they can send to eth 2.0 where there is a validator queuing process to enter the network.
A very rough calculation suggests they have sent about 109,000 eth with ◊24,942 in their deposit contract currently.
That 109,000 number however is likely to be incorrect where total deposits from Kraken are concerned because they told Trustnodes that 100,000 eth had been deposited as of December 11th.
So either they have another address, or our simple method of counting by going from the top of the peak above to the bottom is too rough.
The former is more probable because for Bitcoin Suisse there are five known addresses, meaning any analytics is slightly more complex if one is doing it manually.
Algorithmically however it should be very easy with nice charts showing how Kraken and Bitcoin Suisse deposits trend.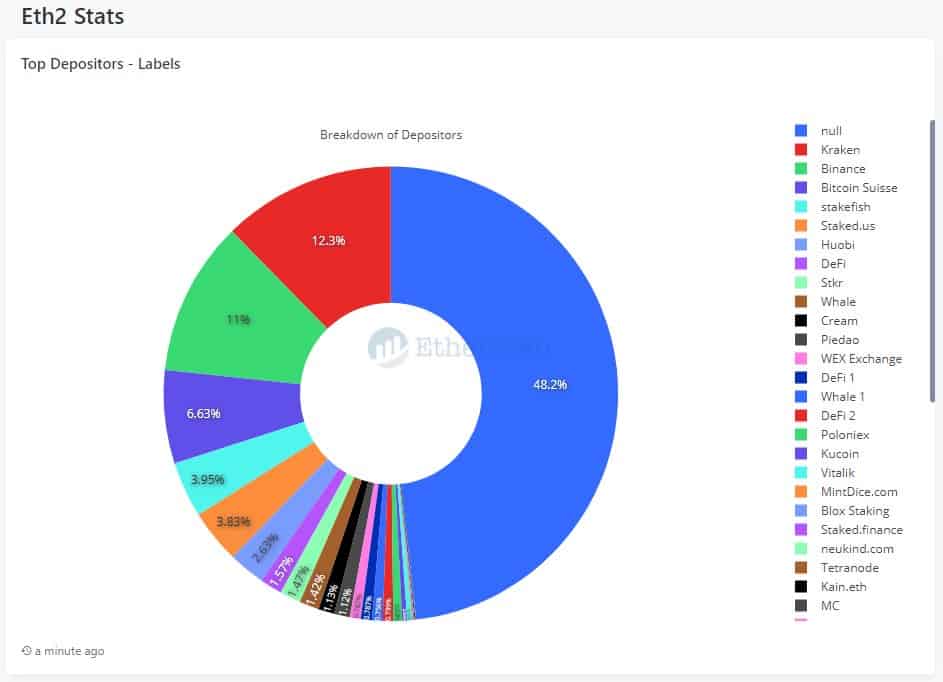 There's also Binance and OKEx, while Coinbase has not yet began offering eth 2.0 staking.
They said they will, with it probably to launch early next year, at which point deposits may further increase.
Around 10 million deposited eth is the expectation, at which point the reward would be 5% a year.
That would mean 10% of the total supply, but considering the rate this has been going, it could potentially even reach 20 million next year.
That's a huge sum taken out of circulation, with these depositors unable to play the market even if they are very tempted to do so during fast price moves up or down because the eth is locked.
And while some exchanges plan to launch eth/beth trading, the locked eth just changes owners while still remaining locked, thus such trade shouldn't affect the fact these sums are no longer circulating.
Something that you'd think would affect the price, with eth trying to take that $670 resistance line for much of this month.