GrayScale bought more than $542 million worth of bitcoin last week the company said in a filing with the Securities and Exchanges Commission (SEC).
"Since the sales reported on the most recently filed Current Report… the Trust issued 24,779,500 Shares… to selected 'accredited investors' in private placement transactions exempt from the registration requirements… for an aggregate of 23,559.18555570 Bitcoins representing $542,453,413," GrayScale said.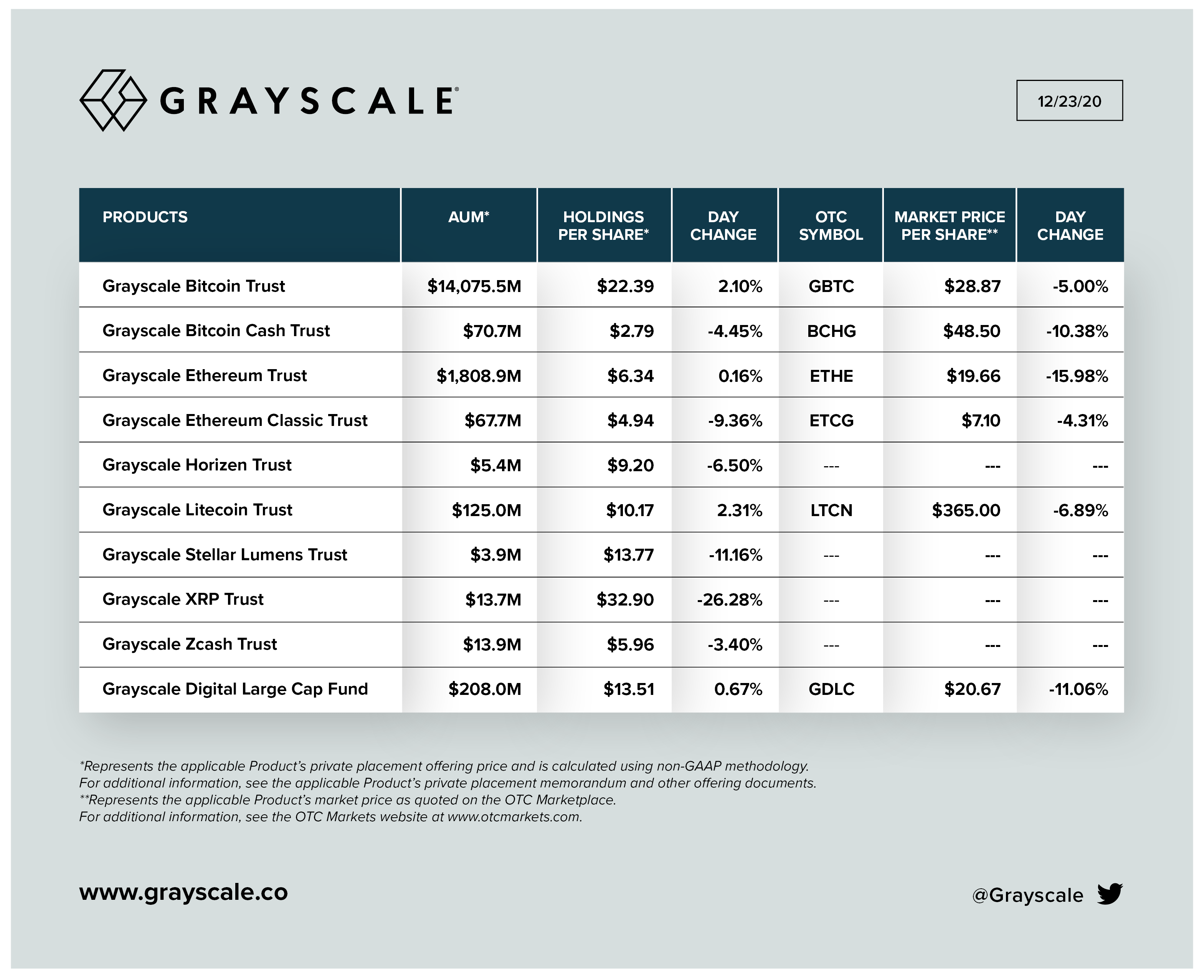 About $280 million worth of 12,300 bitcoin was bought just on Tuesday, with the remaining circa 11,200 bought between December 15th and 22nd.
This total sum of $540 million accounts for more than half of all their purchases during the third quarter of the year which amounted to $1 billion according to the company.
Making this a record breaking week for bitcoin purchases through GrayScale, amounting to some 5x more than the 6,300 bitcoins mined during that week.
Indicating demand far surpasses supply and on just this stock traded product on OTC Markets.
There's also Bitwise's newly launched Crypto Index, 75% of which is in bitcoin, and they have added some $120 million more in crypto assets since it launched on December 12th.
In addition there's all the ETFs in Canada and the numerous ETPs in Europe, not to mention the many crypto exchanges across the globe.
Out of stock traded products however, GrayScale is the biggest by far with more than $16 billion in cryptos under management.
They've been growing week on week with purchases accelerating to the point now they are doing in a week what previously took them months as interest in bitcoin among sophisticated investors continues to increase.