Ethereum has finally taken $670 for the first time since 2017 with the crypto overcoming its biggest resistance as bitcoin rose to more than $28,000 at one point.
Ethereum was lagging with its ratio down, but the currency turned today, rising to just above $680 at the time of writing.
The buy pressure knocked out any walls on its way, with the ratio recovering as well: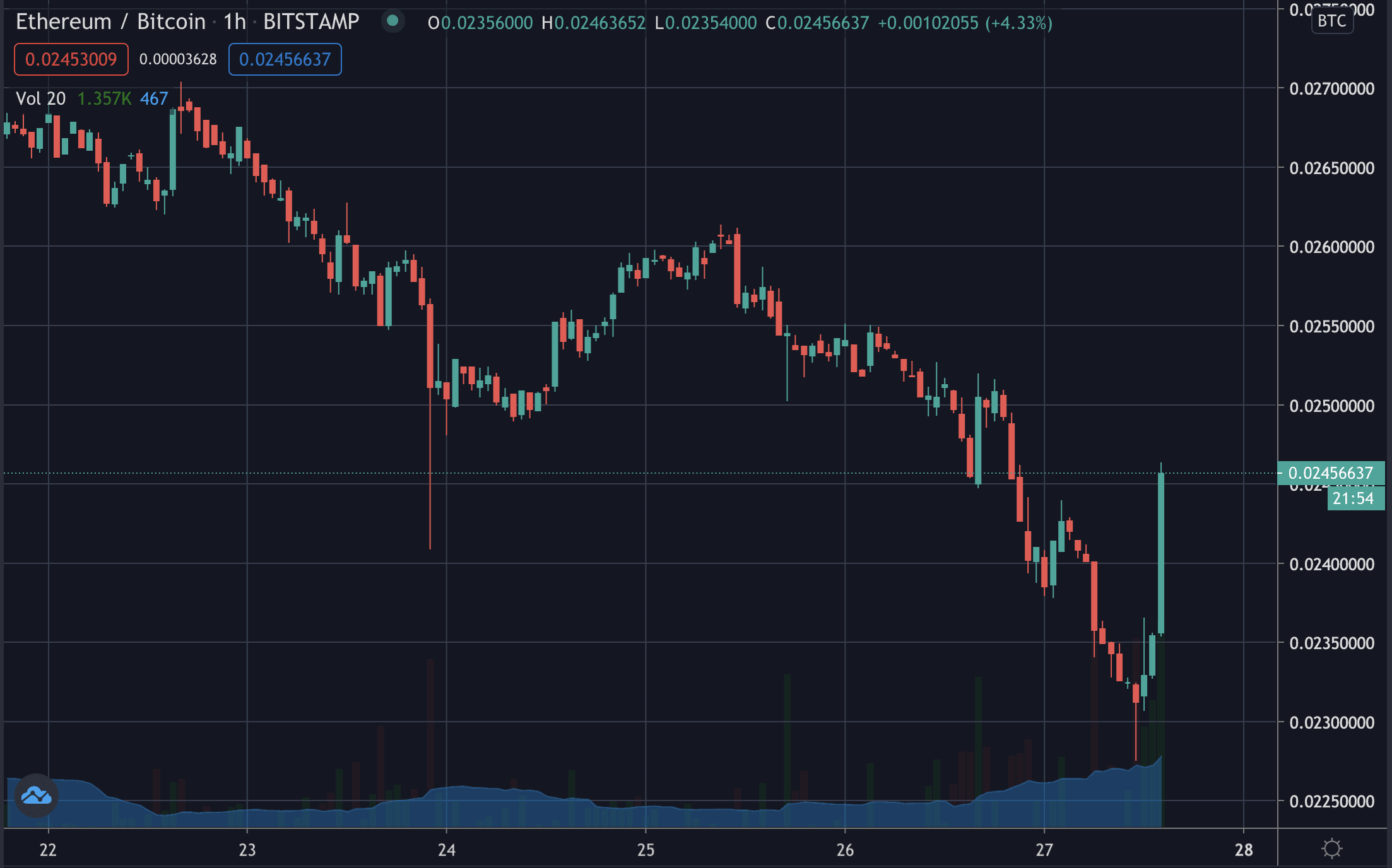 Whether this is now a reverse ratio as eth finally catches up, remains to be seen, but after trying for weeks to take $670, ethereum finally managed it today.
That could potentially suggest there's little resistance to $900 and then of course the all time high itself of $1,420.
While bitcoin is up 40% its previous all time high of $20,000, with the currency now near resistance at $30,000.
Christmas maybe had something to do with it as all them pounds, dollars and euros go bitcoin and eth, but the bigger trend is institutional investors who come in with trillions.
BlackRock is the latest and the biggest of them all, with it seemingly looking for a crypto investment manager to open 2021.