One of the biggest crypto market maker founded by Sam Bankman-Fried, Alameda Research, has been minting and redeeming tether for years.
"I've been minting/redeeming USDT on an institutional scale for over 3 years with multiple desks!" – said Ryan Salame, Head of OTC at Alameda Research, before adding:
"While admittedly I've done far more mints than redemptions, below you'll find all USDT redeemed in my current role. Note the process has always been smooth."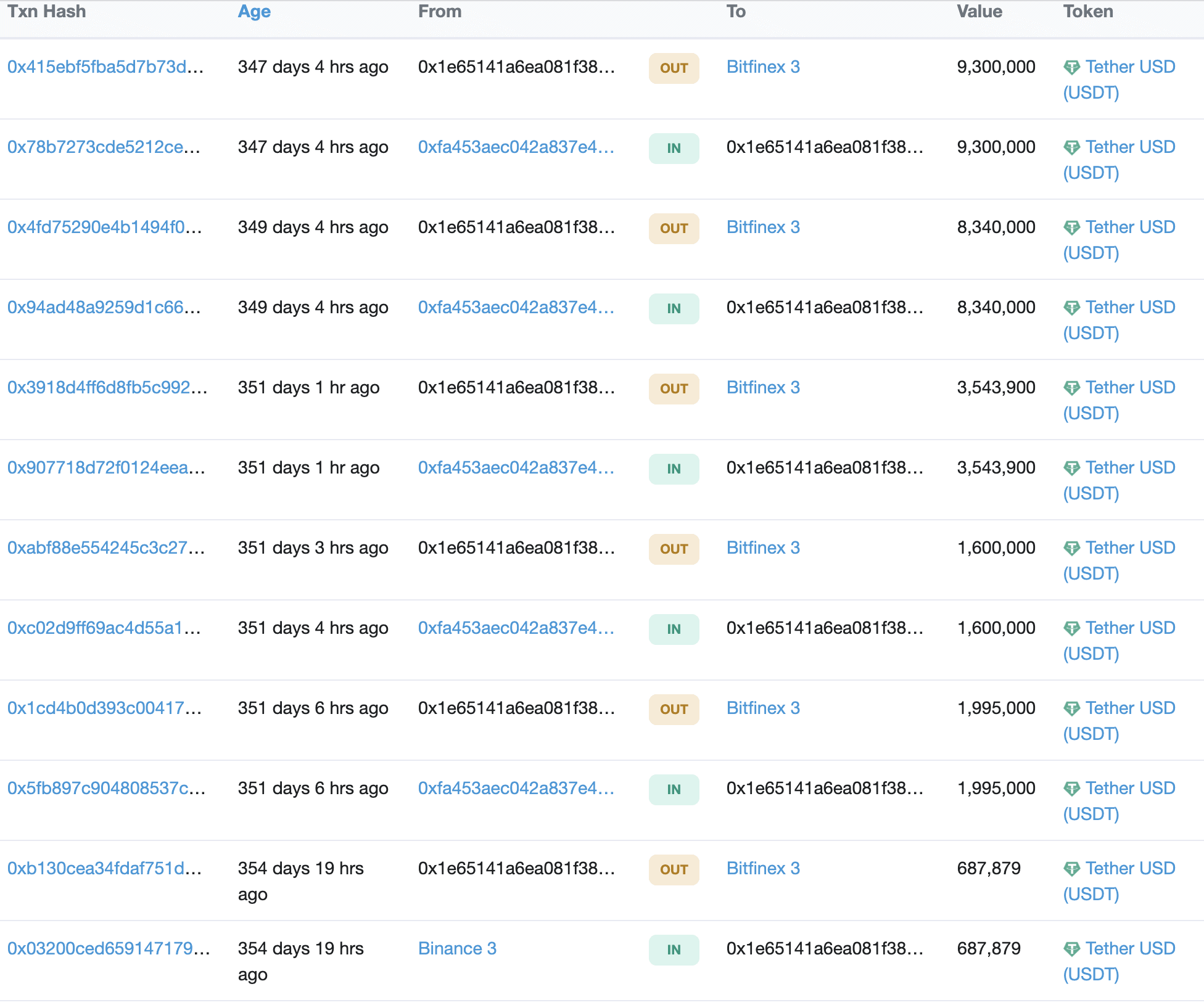 The tokenized dollar, tether, is nearing a market cap of $22 billion with it pioneering what is now becoming a hot topic: stablecoins.
The Office of the Comptroller of the Currency (OCC) has called them a growing trend, in addition to stating:
"A bank may use stablecoins to facilitate payment transactions for customers on a [blockchain], including by issuing a stablecoin, and by exchanging that stablecoin for fiat currency."
Tether began doing so in 2015, picking up in 2016, and then became big enough in 2017 to court intense scrutiny.
This new invention had plenty of questions. Was the USDt really backed by dollars? How can one prove it. Is it a fractional reserve, and is any of it actually legitimate.
Speculation reached the point where NYAG investigated and concluded tether was actually full backed save for some amounts that were seized.
That effectively ended the debate, with tether's market cap ballooning this year from $5 billion to $20 billion.
Some of their usd is held in bitcoin, with the stablecoin playing a significant role in increasing market efficiency globally where trading is concerned as revealed by Alameda Research's considerable use of it.