Bitcoin rose to $36,500 today, clearly breaking $35,000 after some resistance for much of the day.
The unfolding events in Washington seem to have given it a push, increasing its price to a new all time high.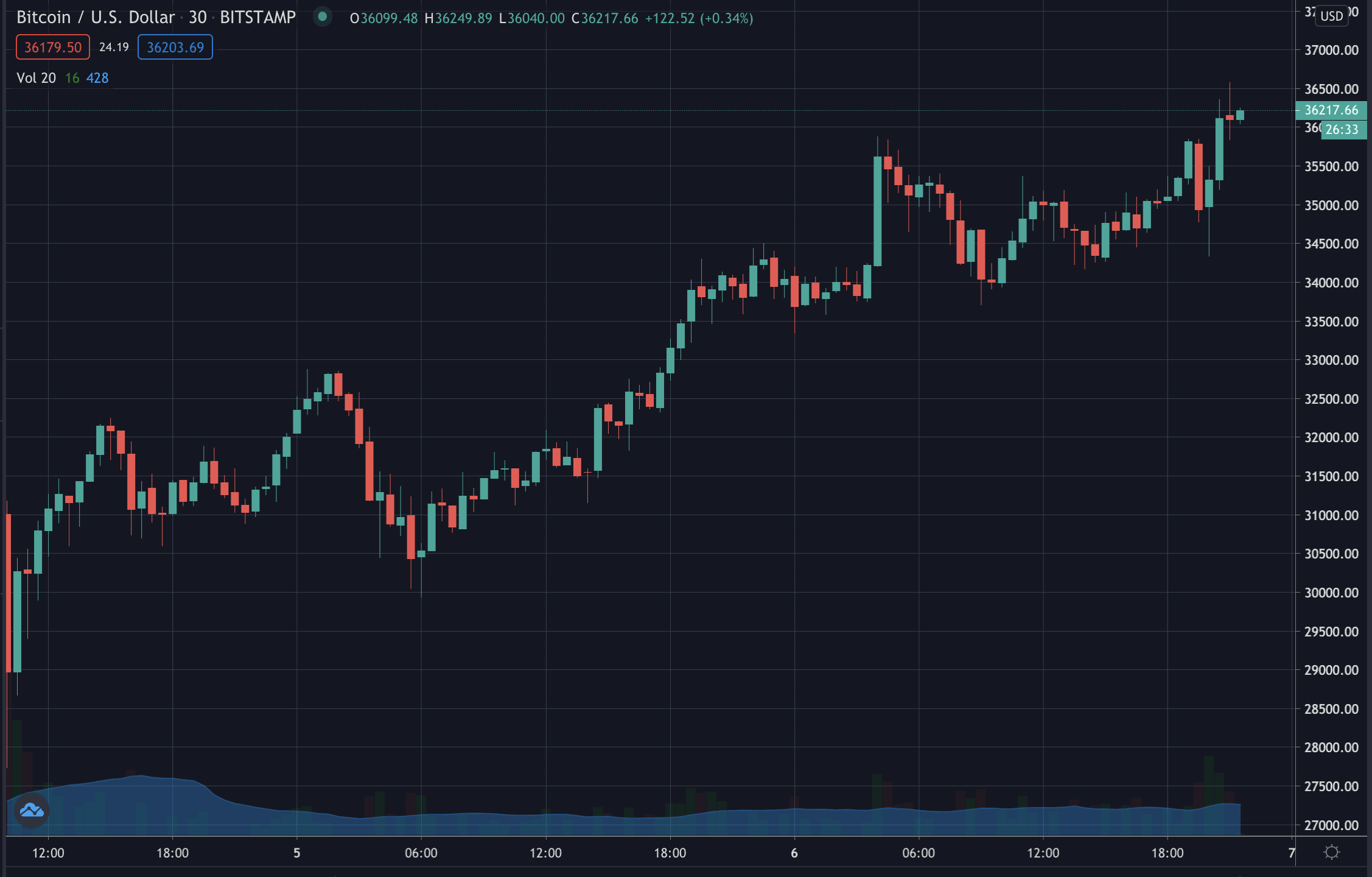 The situation in Washington is continuing with president elect Jo Biden stating the storming of Congress "borders on sedition."
He further called it an "insurrection," stating this was a small extremist minority.
The outgoing president Donald Trump called on the protesters to go home, stating that the election had been stolen, but they should go home.
The national guard has now descended on congress, as well as numerous other law agencies, with the situation coming under more control.
Suggestions are lawmakers might resume the process of certifying the electoral vote in a day that has shaked America.
A day when the American democracy has come most under threat, raising questions as to why these protesters were allowed to roam in Congress for hours as if the United States has no law enforcement.
That could create uncertainty for the days to come as the transition progresses to January 20th when Biden is expected to take the whitehouse in an America that has its reputation even further damaged.
At the same time the American public appears to have rejected this sort of politics, with the Associated Press calling on ethereum's blockchain the special election in Georgia in favor of two Democrats in what gives Biden a somewhat free hand for the next four years.