United States senators are being ushered out of the building after protesters were able to enter the public gallery.
The building was put in lockdown with some smoke seen as pictured above, after which came reports the senators were being ushered out.
Unconfirmed reports suggest there was shooting going on at the United States congress.
"I heard an officer say 'shots fired.'" said Matt Fuller, a Huffington Post journalist reporting from the chamber.
Tens of thousands of Trump supporters gathered to object Congress's certification of the United States election.
Debate was going on regarding Arizona with Ted Cruz calling on Congress to not certify the election results there.
In the meantime some protesters were able to storm the building, leading to clashes with law enforcement.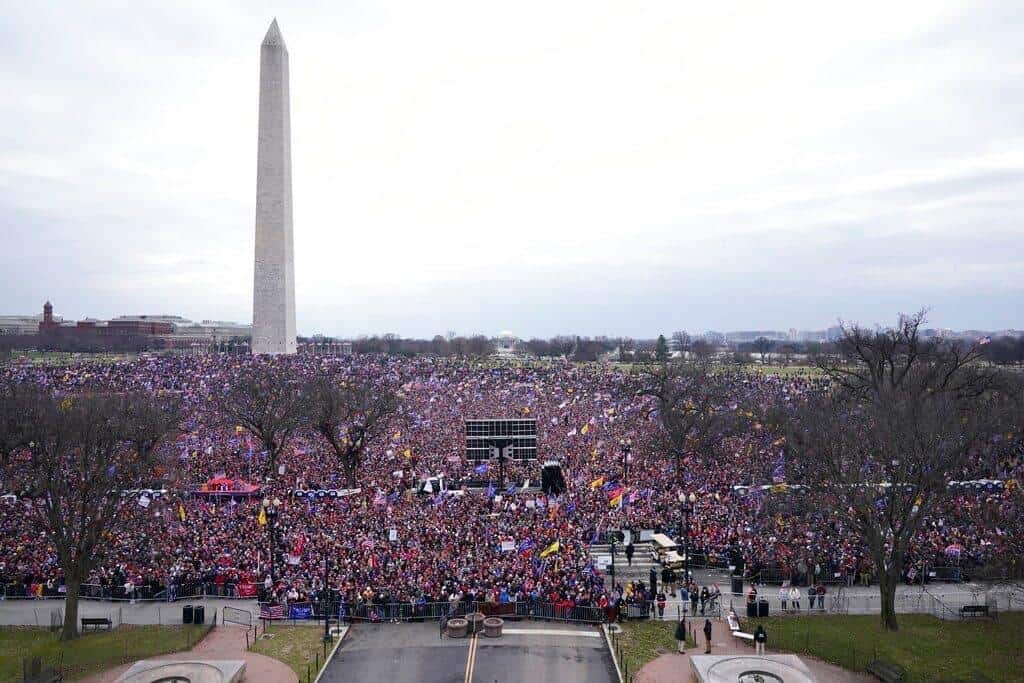 The protests were generally peaceful but what is currently unfolding now is unclear with this turning out to be the most unpeaceful transition of power in living memory.
Update: What must be the first time ever, protesters are inside congress. Law enforcement appears to have given ground for now, presumably prioritizing the safe evacuation of the lawmakers and reporters who appear to be in an undisclosed location.
Update: It is now confirmed one person was shot inside the building. It appears to be a member of the public (warning very sensitive content).