Stocks are down today with tech stocks leading the charge as Twitter drops by 7.5% after it banned the still sitting president of the United States, Donald Trump.
"Trump's account had more than 88 million followers and had been retweeted billions of times. Trump has a very high and loyal following and a lot of those eyeballs will go away if Trump is permanently restricted from posting," say researchers at TS Lombard.
One problem may well be where to go as Parler is denied basic services like hosting while Gab remains under heavy load as they continue to increase their self-hosting capacity.
Regardless Twitter may see lower activity not just from Trump supporters but crucially from independents who may be appalled at the utilization of political mass censorship in the United States.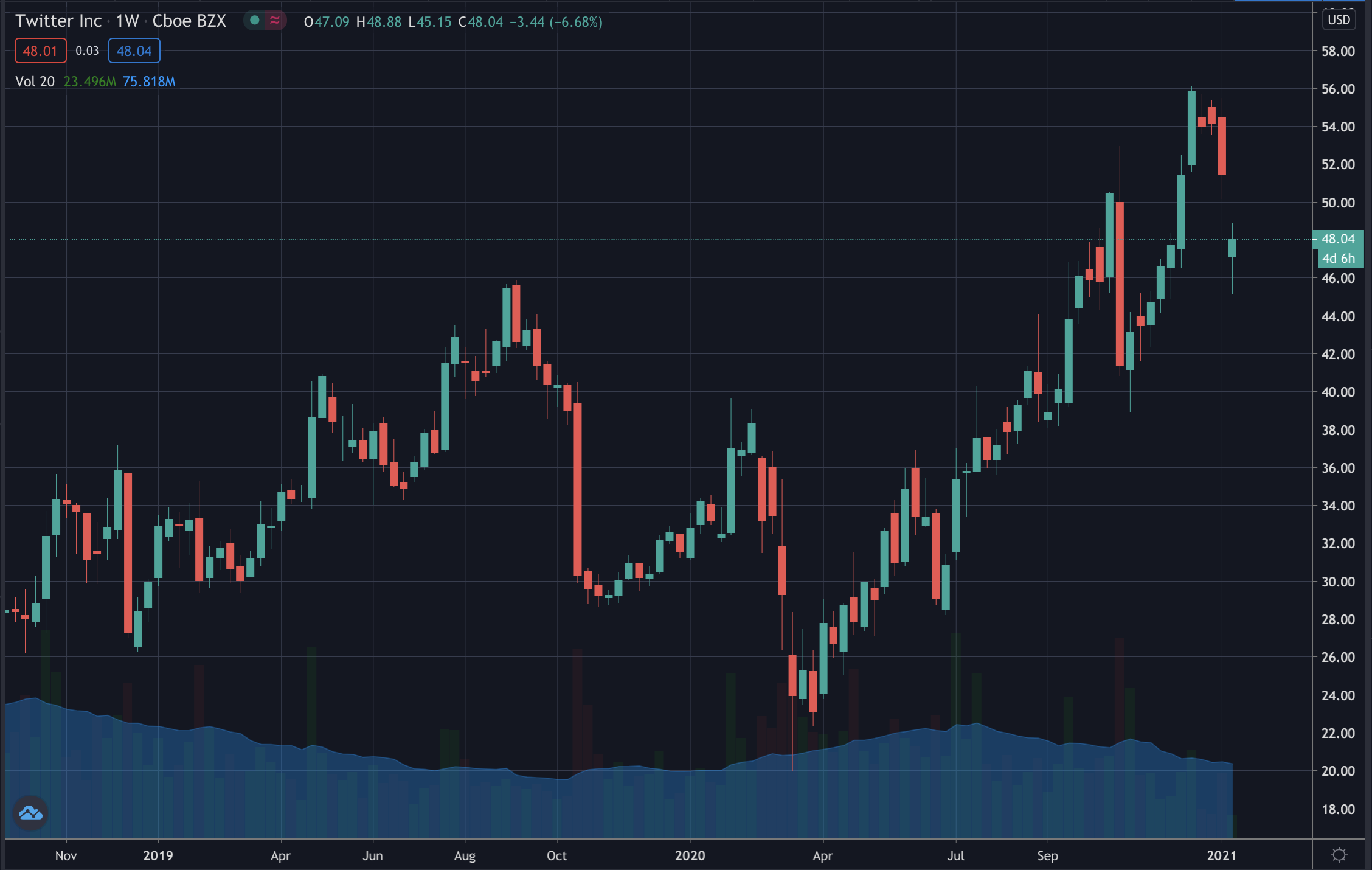 Almost all other tech stocks have fallen too, with Apple shedding 1.6% as the mobile duopoly is brought to the forefront.
"The Apple-Google duopoly poses a much bigger problem for freedoms than Twitter," Pavel Durov, Telegram's founder said before adding:
"Apple is the more dangerous of the two because it can completely restrict which apps you use, while on Android you can install self-hosted apps as APKs. That's why I've been urging users to switch from iOS to Android – that's the least they can do to retain access to a free flow of information."
This threat to innovation will now probably spur competition with plenty of free linux OS-es available to potential new entrants.
Hence the two Google stocks also fell by about 1%, while Amazon fell 1.3% as it showed to the world its cloud service can not be relied upon due to its lack of neutrality.
Facebook dropped 2%, with the British government stating these platforms are exercising editorial judgment, and therefore there has to be regulation on how they exercise such judgment.
Some other stocks however not related to the mass censorship have risen, like Nvidia, up 4% as ethereum's increasing hashrate raises demand for GPUs.
Yet both bitcoin and eth have fallen today in part perhaps due to this tech sell off, with it to be seen whether this is just a Monday reaction or an adjustment in pricing due to structural changes in user behavior as they respond to political censorship by tech monopolies.