Searches for ethereum have reached all time high for the first time in more than three years as interest in the world computer increases.
The last peak in December 2017 is now at 80 out of the new 100 established this week. Meaning interest in eth is now 20% higher than during its all time high when it was trading at $1,420.
China quite curiously seems to be showing considerable interest, at a relative 53 globally out of a 100 peak.
USA by comparison is at 26. As is Germany, which is showing the most interest in Europe out of smaller countries like Slovenia's 65 or Austria's 41.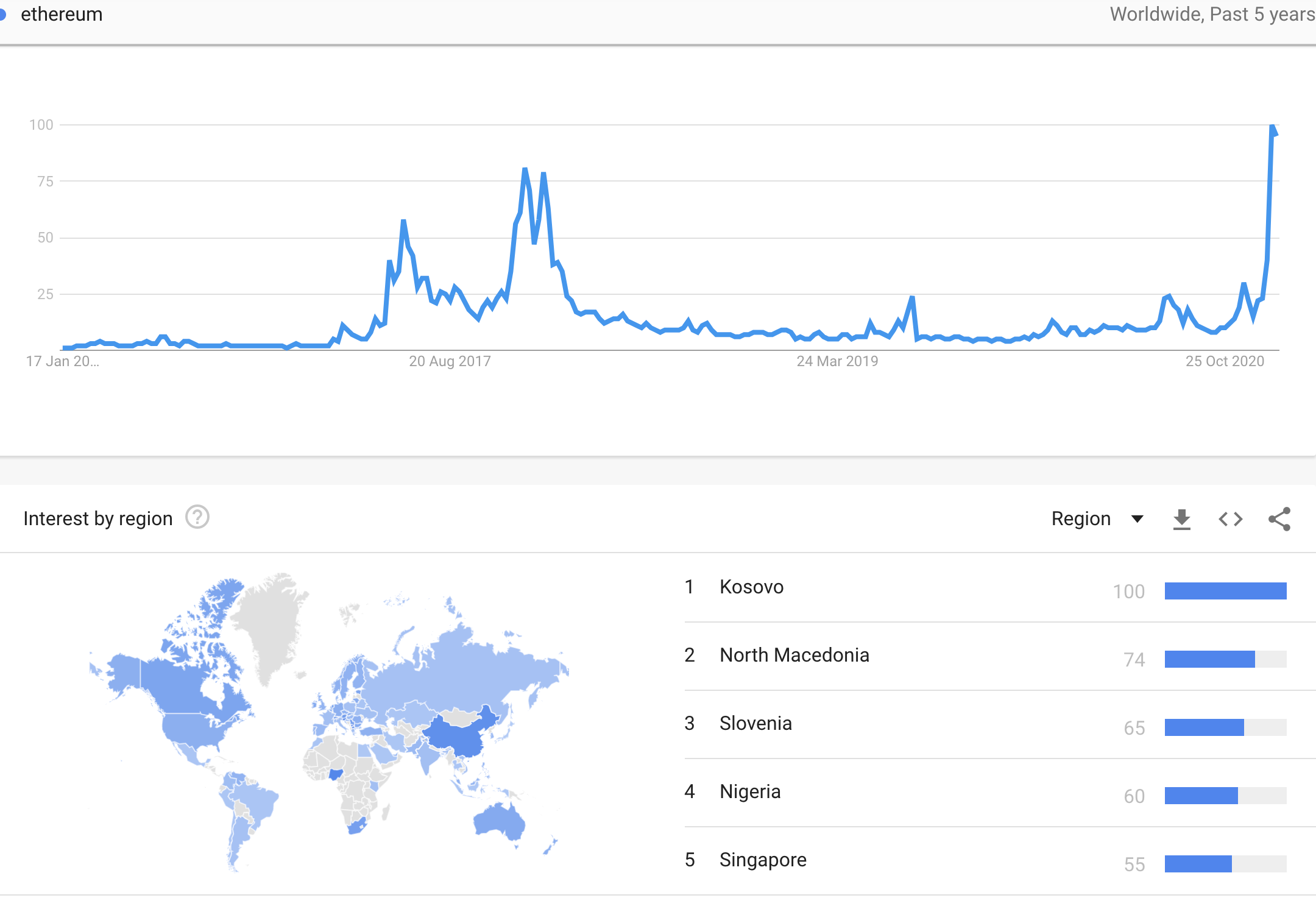 Within the United States itself, ethereum searches have also just about passed all time high.
California and New York lead as you might expect due to eth being the code intersection of finance and technology.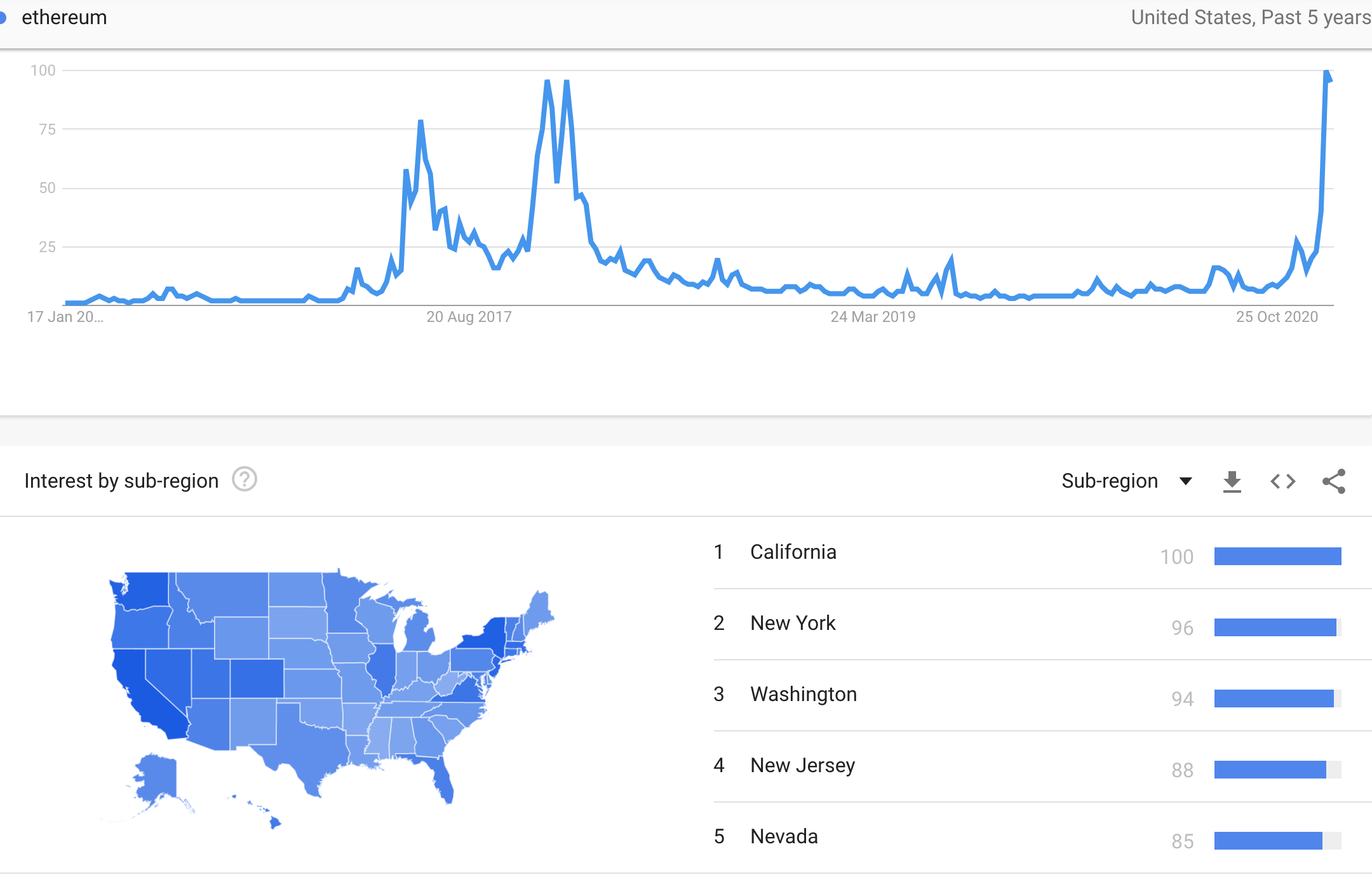 It's not clear whether these searches are a lagging or a leading indicator, but presumably before buying eth, one has to be informed about it or find a way of buying it.
Anecdotally, there seems to be an increase in new investors with someone for example asking why Ethereum Classic exists.
It's a good question and a long story, but a fun one in some ways involving a hacker, the first Decentralized Autonomous Organization (DAO), it's quick rise – by the then standard as it contained only $200 million – and it's quick fall with a fork of ethereum trying to salvage that $200 million to the disagreement of ETC which was of the view that the code shouldn't be changed just because it was hacked as that reduces the iron cast nature of the dapp code running on it.
Ethereum's cofounder Vitalik Buterin has stated such forks won't happen again, making ETC irrelevant. But someone googling the difference between ubuntu and debian will probably 'get' the difference as much as someone googling eth and etcetra.
Hence perhaps why something like Litecoin gets to rise because it's like bitcoin, but lighter right?
Ethereum searches are still quite small compared to bitcoin, which is about half-way its all time high in searches even as its price is now twice its previous all time high. The wonders of the supply part of demand.
Defi, or decentralized finance, is not a thing according to googlers even as defi smart contracts now manage $23 billion in assets under management while smart coders get to party with their liquidating bots and flash loans and yield bearing tokenized tokens of lended self-designed crypto indexes.
Something that they probably don't even know what to search for, at least for now as the prototypes keep strengthening and get spruced up.
The rise of ethereum searches to a new all time high is however quite an event. It still doesn't feel real with disbelief perhaps the stage of many, but the public is once more coming to see the show.