Germany and wider Europe is rising up the rankings with stock traded products on Xetra, one of Europe's biggest exchange, surpassing $600 million.
BTCetc™ by the ETC Group is rising as the biggest of them all, up by 5x since November from circa $100 million to now $465 million in bitcoin under management.
They launched just this summer, with the ETP stating at the time it is approved by BaFin, the German financial regulator.
"BTCE is structured as an ETC that is physically backed by Bitcoin. Each unit of BTCE gives the holder a claim on a predefined amount of Bitcoin – a structure very similar to physically backed gold exchange traded commodities, and allows investors the option for redemption in Bitcoin," they said.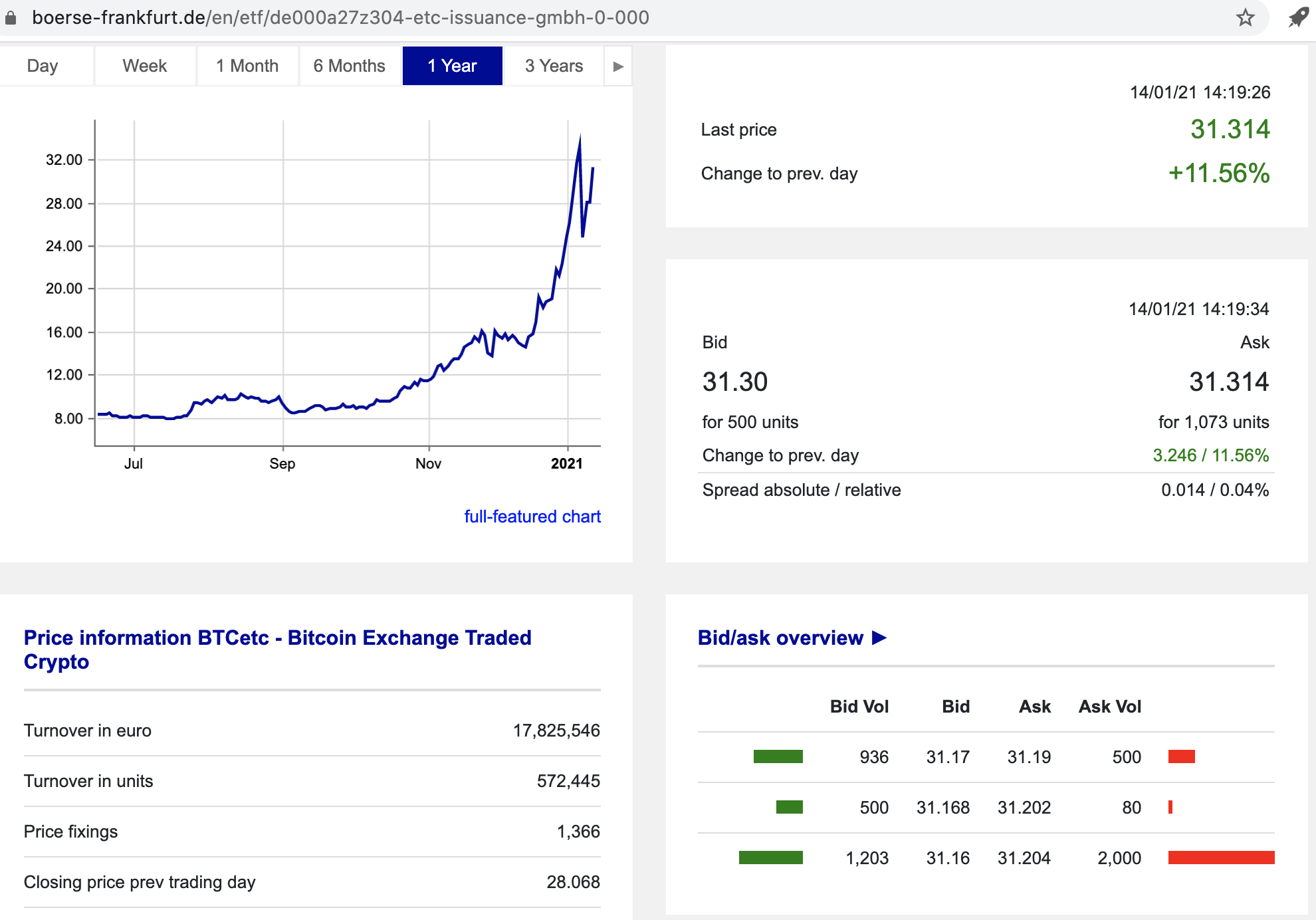 This says boerse Frankfurt but they're on Deutsche Börse, Xetra being the exchange that connects all these stock exchanges (boerses) with 90 percent of all trading in shares at all German exchanges transacted through Xetra.
Apparently Xetra servers in Frankfurt/Main connect 200 trading participants from 16 European countries, as well as Hong Kong and the United Arab Emirates.
Making this Europe's Coinbase for stocks with the six months old BTCetc now handling close to €20 million in trading volumes for their half a billion bitcoin.
The second biggest is the 21Shares Bitcoin ETP (21XB) which has risen to $168 million in assets under management with it handling about €2.3 million in volumes.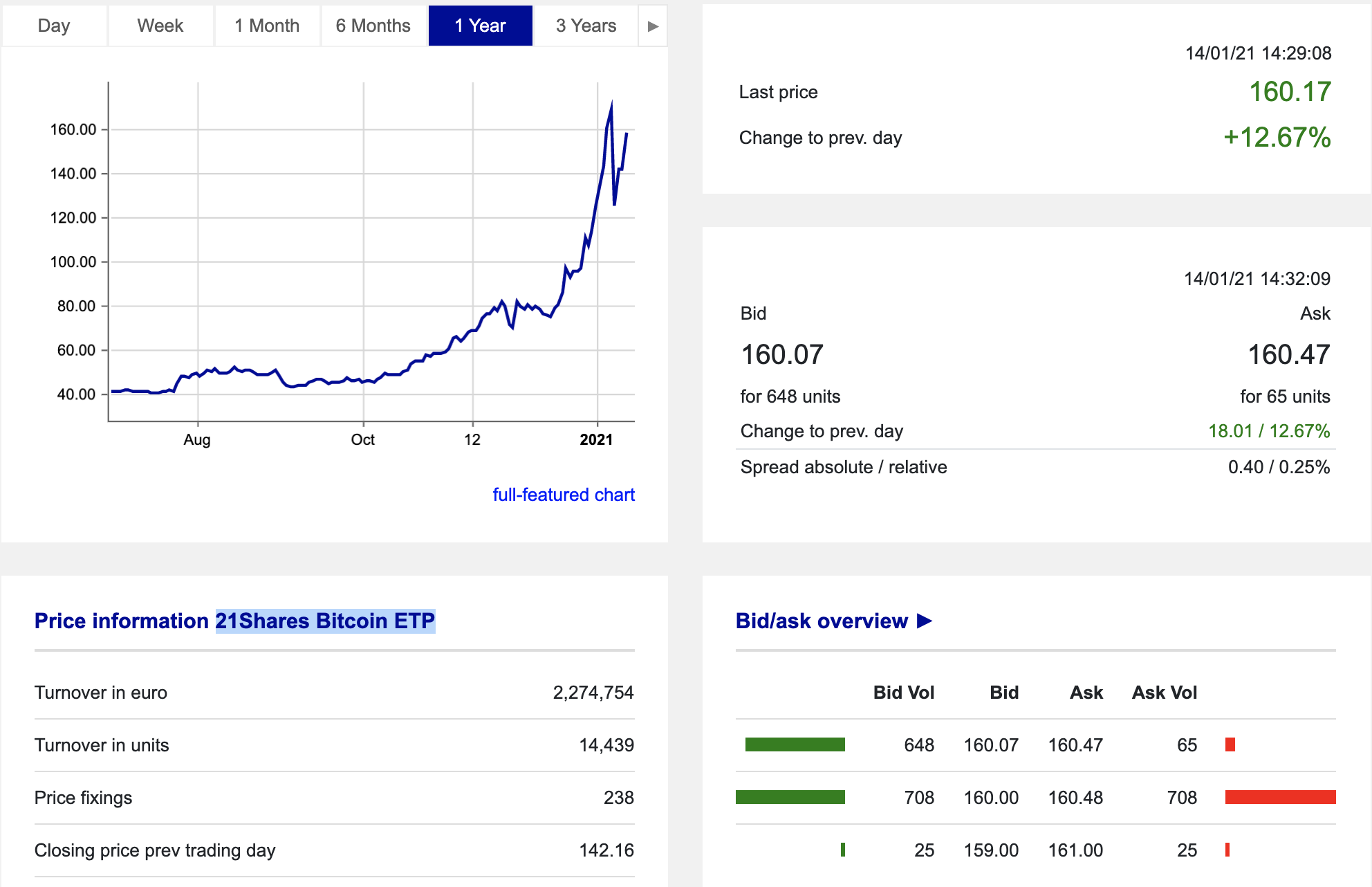 21XB launched in early 2019 with the newest one being the VanEck Vectors Bitcoin ETN which launched on Xetra just this November 2020.
They're handling €2.5 million in volumes for their $21 million in bitcoin under management.
21Shares has a short ETN as well which isn't gaining much attention with just €360,000 in trading volumes.
There's also Switzerland's SIX stock exchange where numerous bitcoin and ethereum ETNs launched in 2019 and last year with Sweden further having the XBT Provider ETNs.
On Xetra, you can buy certificates for XBT Provider ETNs, but the ETNs themselves are not trading there while SIX just launched BTCetc trading yesterday.
A significant bitcoin infrastructure thus is now taking shape in Europe with investors able to utilize their stock or pension portfolio for buying bitcoin, which tends to have considerable tax benefits.
UK for example allows tax free stock investments of up to £20,000 in a stocks and shares ISA to encourage saving and investing.
These ETNs qualify because they are stocks, but fully bitcoin backed, with other jurisdictions likewise having such tax free offers for stock investments.