The publicly traded bitcoin and ethereum miner, HIVE Blockchain Technologies Ltd, has raised $15 million out of an offering of nearly $27 million according to a filing with the Securities and Exchanges Commission (SEC).
The miner just recently bought 6,400 asics from Canaan, bringing its total capacity to one petahashes per second out of 150 Ph/s for the bitcoin network.
They claim to operate "state-of-the-art green energy-powered data centre facilities in Canada, Sweden, and Iceland," with the Quebec mining farm pictured above.
The stock traded company under the TSXV ticker says they have low working capital requirements as due to the publicly traded structure they don't have to immediately sell mined coins, allowing Hive to "strategically sell coins to maximize profit."
This $15 million raise may show this in action. Instead of selling bitcoin or eth to cover expansion or expenditure, they've just raised money through an "8% Convertible Unsecured Debenture, due December 31, 2025 and Three Year Warrants to purchase additional common shares at CDN$3 per share."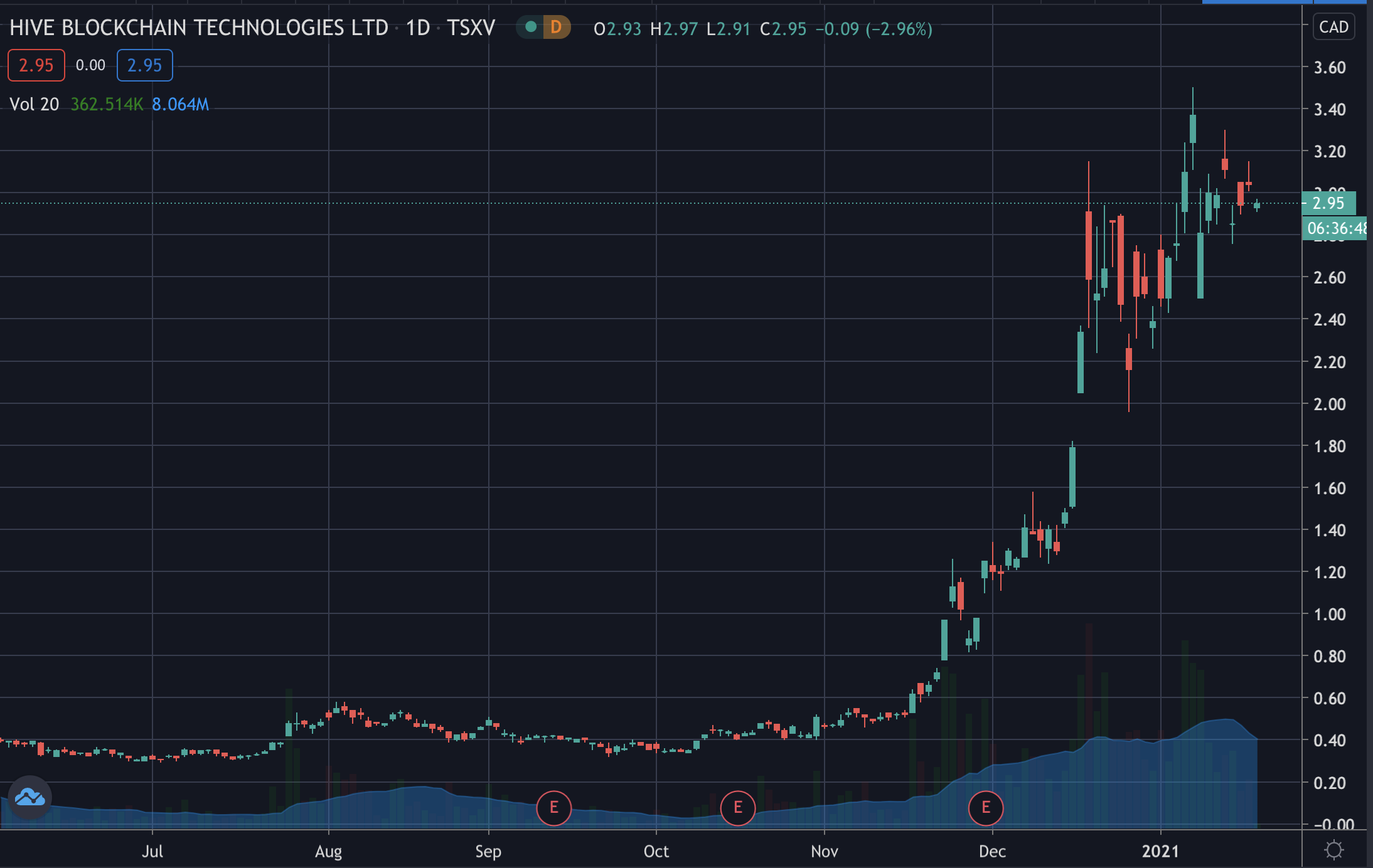 As a fairly direct way of investing in bitcoin, Hive's stock price has seen a 6x increase since November with it trading at around $3.
One can therefore effectively mine bitcoin through gaining ownership in shares, something that may well allow Hive to hold more of the coins due to covering costs through share price appreciation.
That could in turn affect bitcoin's price through lowering supply pressure on the market, so creating very different dynamics in bitcoin mining and thus in supply and demand.
All this is a very new development, but it's becoming significant as another publicly traded miner, Marathon, raised $250 million.
We may therefore start feeling in the months to come the effects of this change in supply as the magic tricks of publicly traded markets now start being applied to bitcoin mining.