About 10% of the total eth supply on exchanges has been withdrawn since Tuesday according to data from CryptoQuant.
Total tracked eth deposits stood at ◊22 million on the 19th of January, but have now fallen to under ◊20 million.
There are reports some 660,000 eth, worth close to $1 billion, was withdrawn just on Friday indicating there was much dip buying for eth.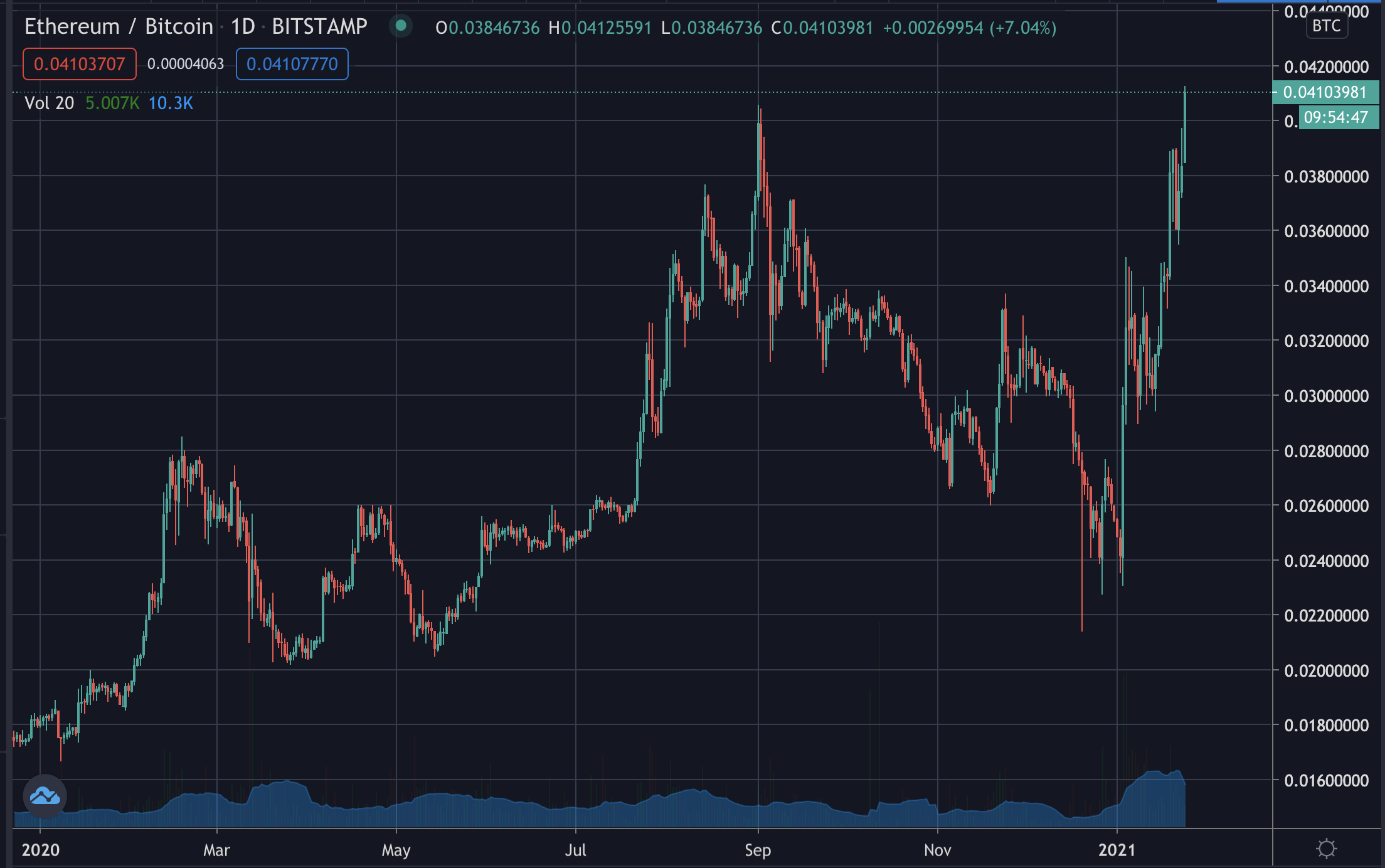 This bullishness is also reflected on the ratio which has been gaining significantly recently, not far off from doubling since the December low.
Eth today jumped by about $100 from $1,250, while bitcoin didn't move much, currently trading at $32,000.
The most probable reason is that defi is pretty hot right now, so that's probably feeding into eth.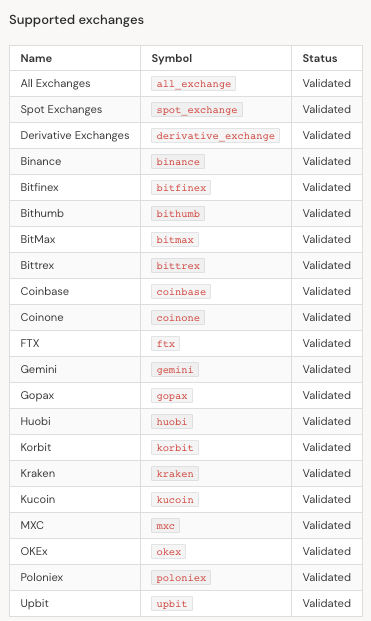 It may also partially explain this withdrawal from exchanges as ethereans perhaps are sending them to defi smart contracts to gain yield.
Some is definitely going to staking where another 800,000 eth has been added since Christmas.
That's a 30% increase, bringing the total to ◊2.8 million.
Then there's ethereum futures which are to launch on CME next month.
That might be causing some buying as a hedge for Wall Street bankers who want to trade fiat settled futures on CME.
In addition ethereum has been lagging behind bitcoin as the latter far surpasses its all time high, while eth has not quite reached it yet.
The bitcoin bullishness therefore during November and December may have well drawn some ethereans.
Now that eth looks more bullish, that etherean value may return with perhaps some extra bitcorn, so potentially explaining this decoupling.
It is unlikely bitcoin will wait for long, however. The thing is known to be a bit moody especially if eth acts like it's the cool new thing.
But for now it doesn't look like bitcoin is paying much attention and it doesn't look like anyone is taking seriously this eth bouncing, so it may well have more room to play.