Assets under management in decentralized finance (defi) running on the ethereum network have surpassed $30 billion for the first time.
Some $4 billion has been added since just this Monday, with it increasing by $9 billion since January 22nd.
There is now 7.4 million eth, worth $11.5 billion, locked in these dapps while the bitcoin sum has risen to 46,000, worth $1.7 billion.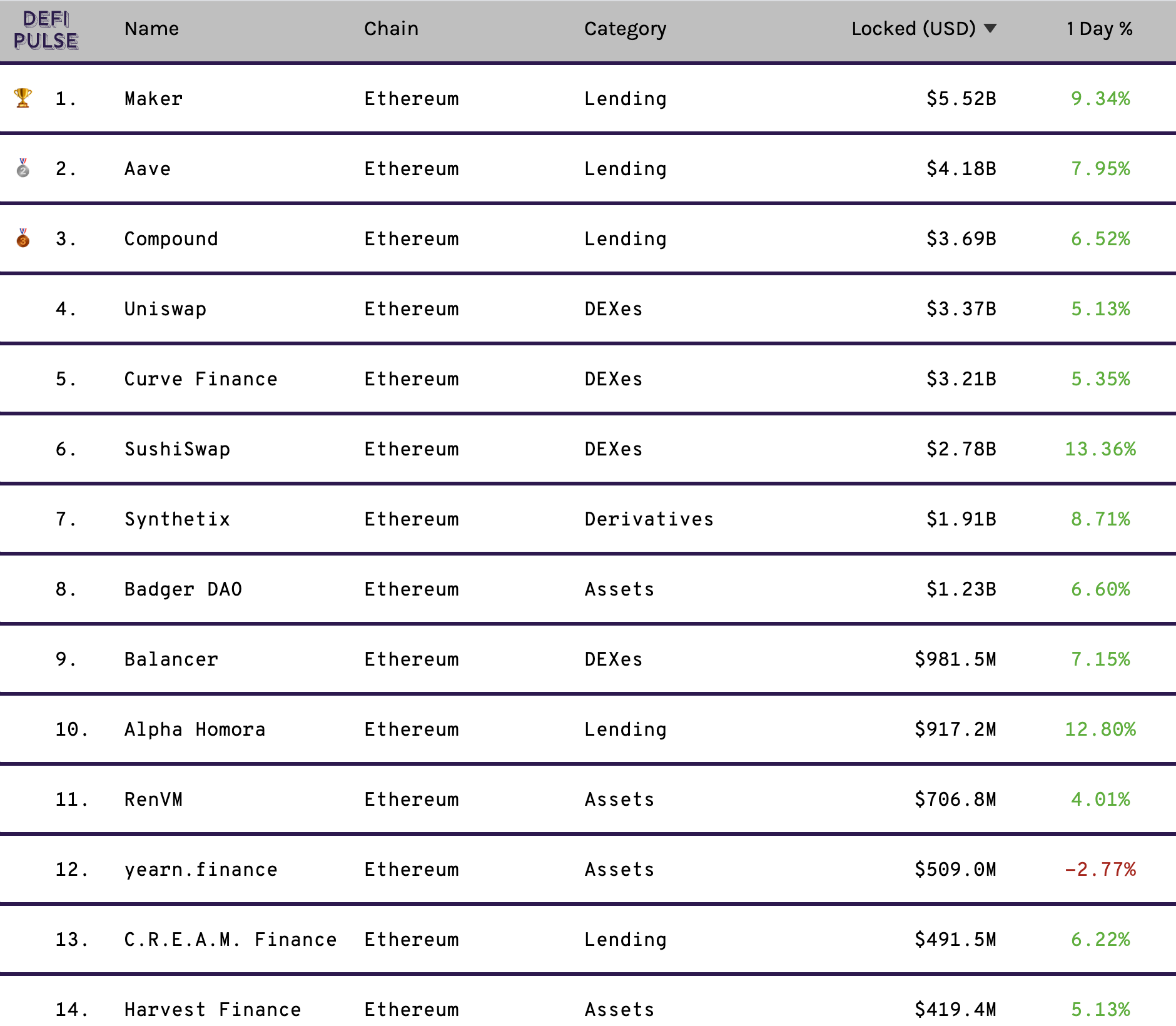 The MakerDAO assets under management have now risen to $5.5 billion, contributing to DAI's market cap of $1.7 billion, considerably less than the tokenized bitcoins running on eth which have risen to $4.2 billion.
Aave is rising as a top gainer with its price up from just $26 in November to now $335, an all time high.
Uniswap has doubled its previous brief all time high to now $19.80, giving it a market cap of $5.7 billion based on its $3.4 billion in assets.
Uniswap handles more than $800 million in daily trading volumes and earns $2.6 million in trading fees a day.
They have a Decentralized Autonomous Organization (DAO) governance so the token holders are kind of like the shareholders, therefore can vote to distribute these fees to themselves.
Their yearly earnings of $94 million – assuming it remains unchanged – makes it somewhat overvalued at 50x their earnings.
However, that doesn't take into account growth which in this case depends on rolling out second layer protocols to significantly condense on-chain fees by keeping accounts on these second layers.
Many of these dapps are working on what can be called a third wave, V3, which would incorporate some level of second layer scaling.
Once out that should open the door for considerable growth as the defi space has gone somewhat parabolic.
Much of that has fed into eth which is close to overtaking $1,600 as it seemingly enters price discovery after surpassing all time high.