Ethereum futures began trading on the Chicago Mercantile Exchange (CME) this Monday at midnight euro time and have already developed a slight premium.
Ethereum is trading at $1,674 on CME's February futures contract, while on global exchanges it is currently at $1,664 and didn't pass $1,670 recently.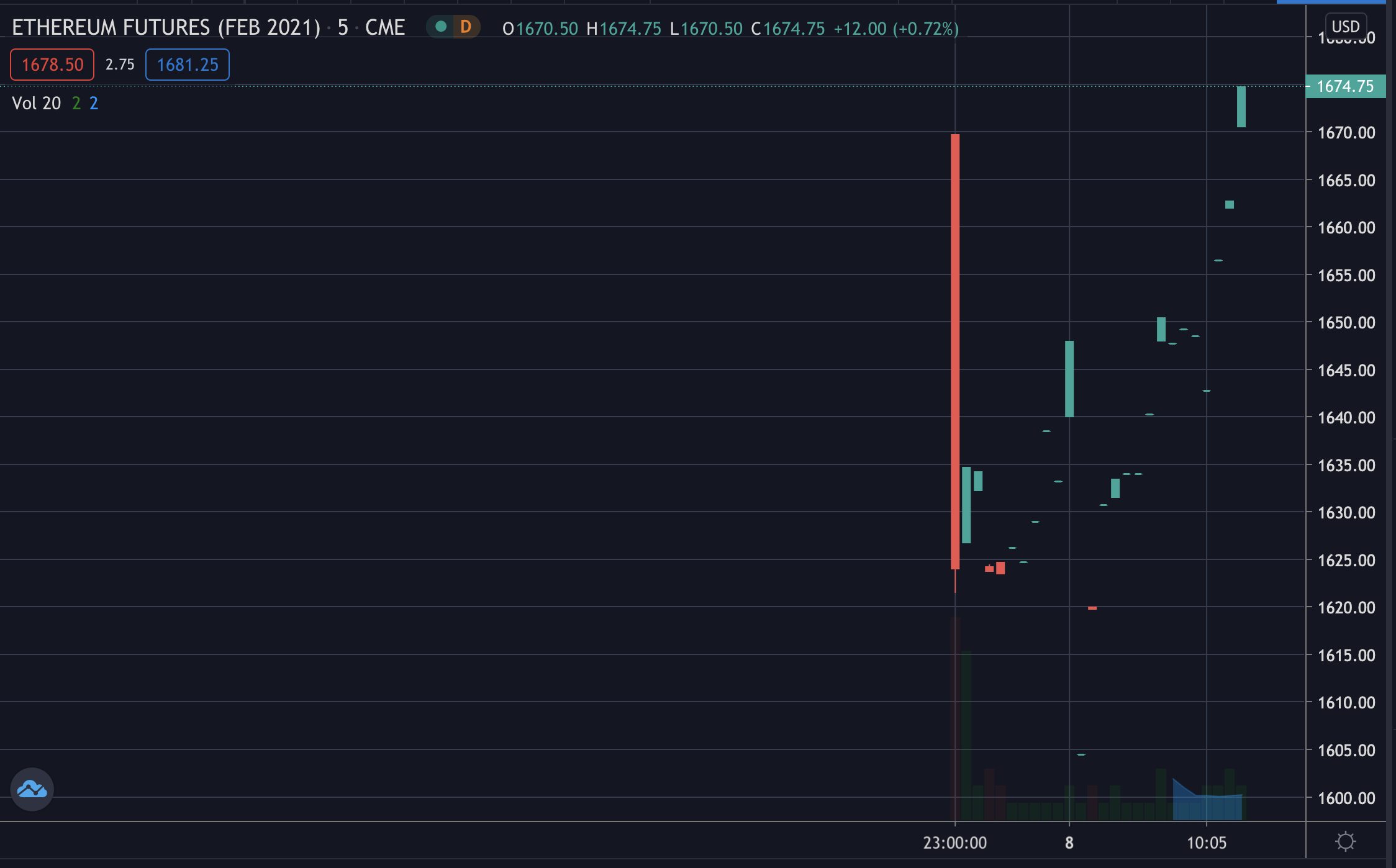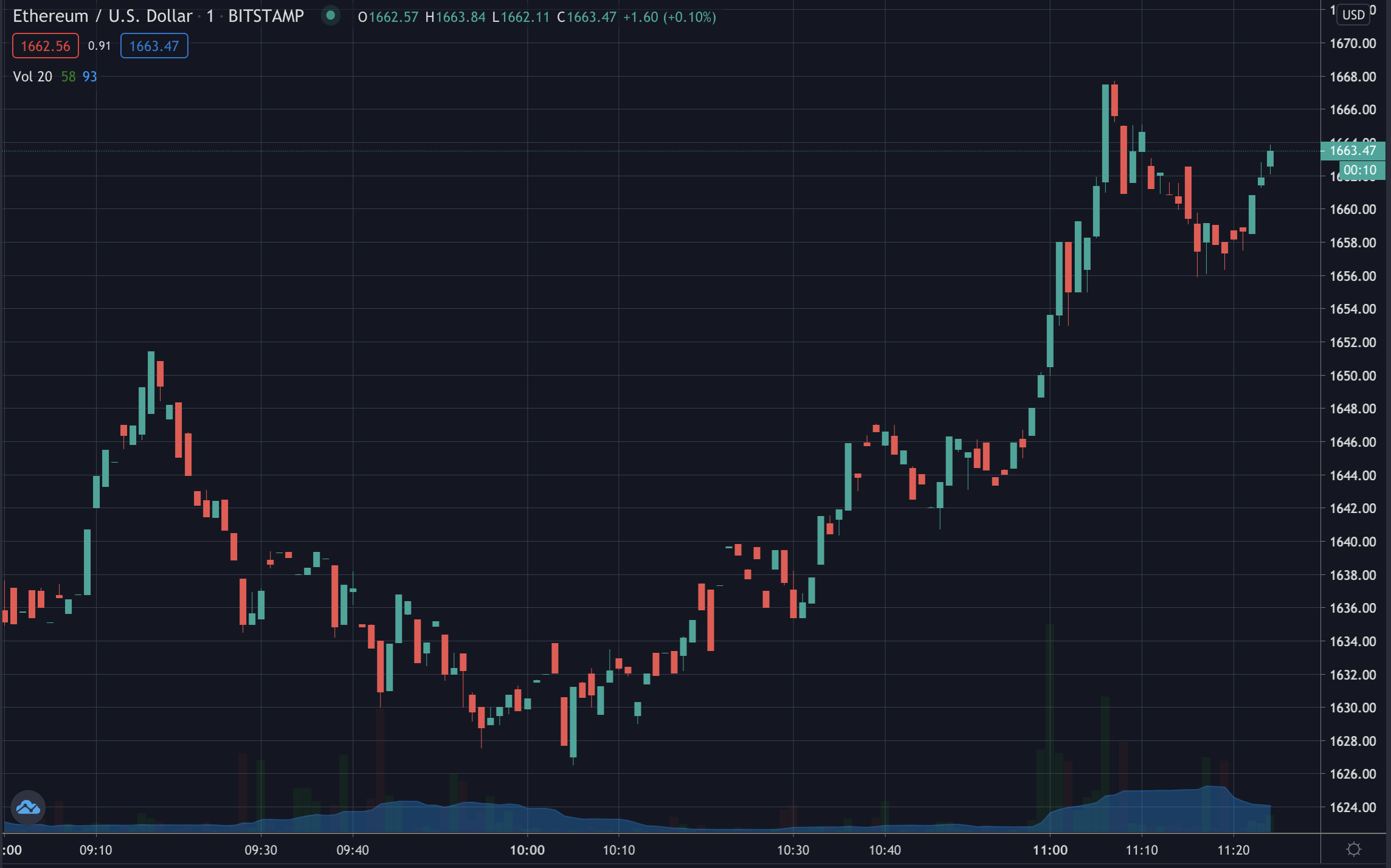 Futures having a slight premium is a common occurrence during bullish tendencies, with the contract here just launched but it's already showing positive sentiment.
That may well be because ethereum's price has been rising after a dip to $1,500 with that dip partially caused because traders wanted to see what impact futures may have.
No impact as of now as was to be expected because this is the second crypto on CME with bitcoin futures launching in December 2017.
So Wall Street's sentiment has had a way of letting itself known for more than three years, and thus the addition of eth may only assist in paving the way for institutional investors to add it to their portfolio.
Chiefly by bringing in more confidence because this is now being traded on a regulated and an old guard's exchange which they can access through their 90s terminals.
So other products can be built on top for more traditional investors, differentiating eth from other cryptos as it gains the biggest financial infrastructure after bitcoin.