One eth is now worth pretty much one ounce of gold for the first time, with ethereum just about at or above gold's price.
Eth rose to as much as $1,877, with it trading for some time at $1,820 as the volatile currency oscillates.
An ounce of gold reached as much as $2,077 in August 2020, but now trades at $1,820.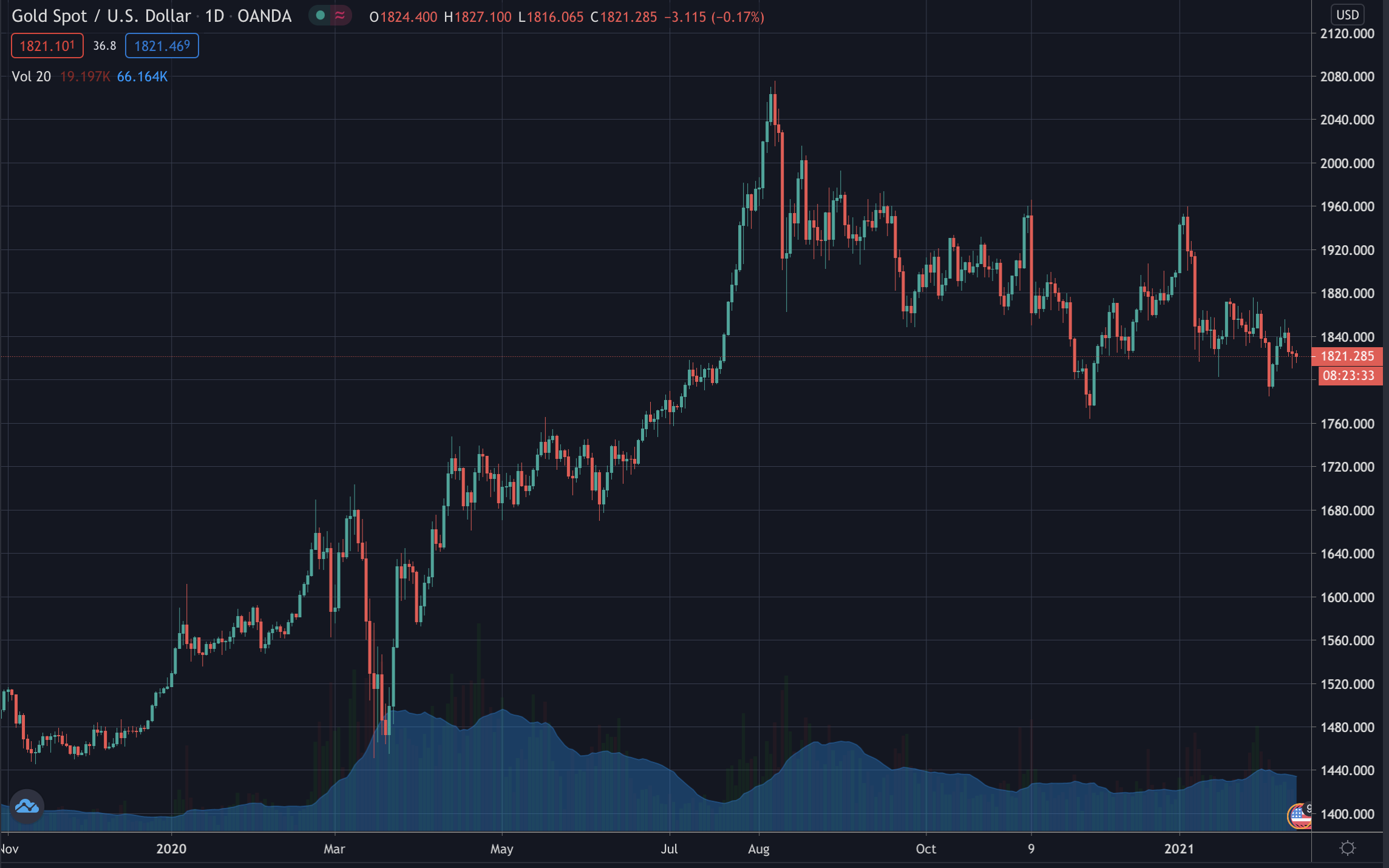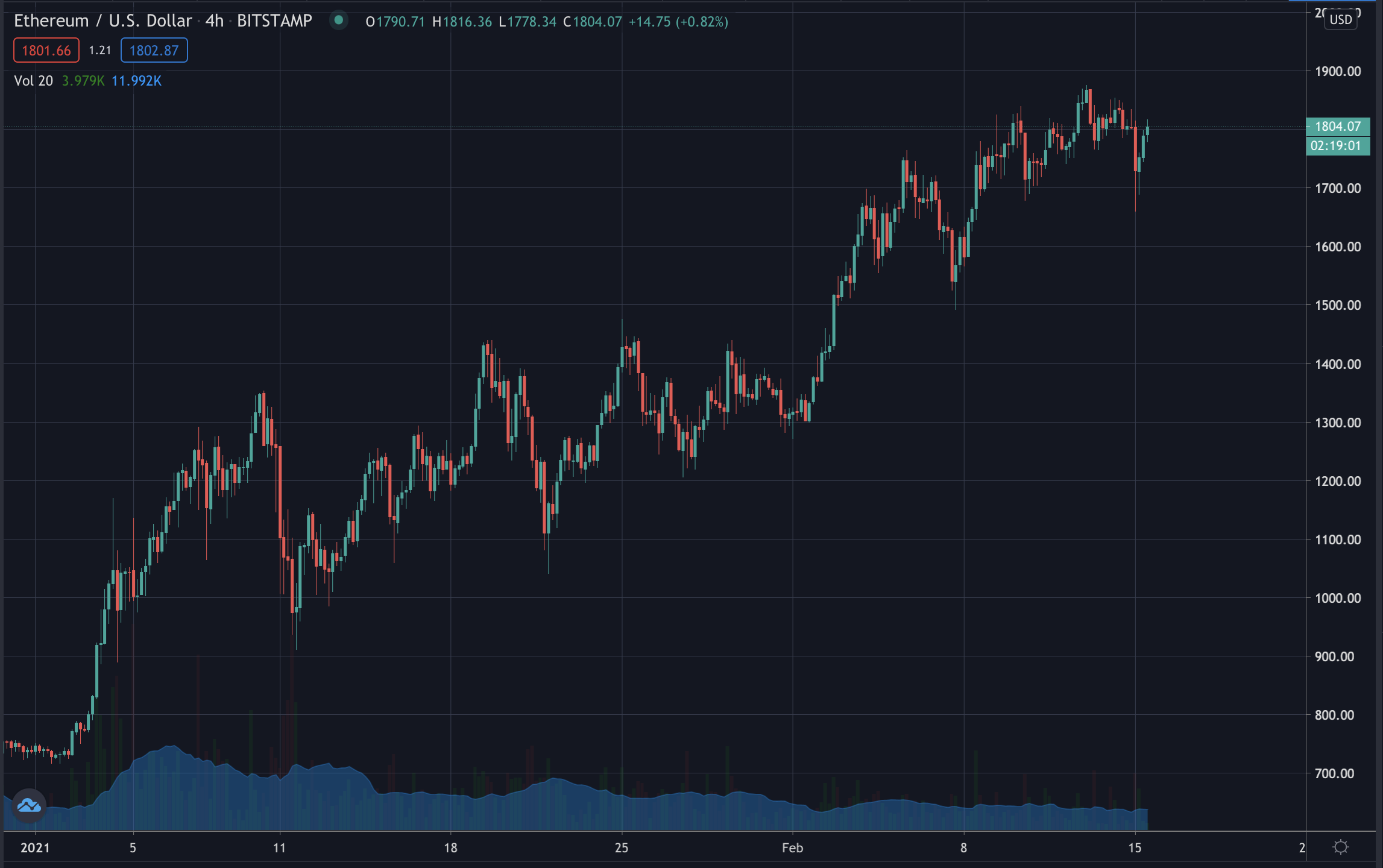 Ethereum is very far from gold's market cap which is estimated by some to be at around $20 trillion, with eth's market cap currently at $200 billion.
Its overtaking of gold's price however is interesting because that's what bitcoin did in 2017 ahead of its major bull run.
So giving some credence to the theory that ethereum is following bitcoin's trajectory just one cycle behind.
The cryptocurrency has seen much adoption especially in decentralized finance where new tokens are created almost daily as well as new markets and dapps.
Giving rise to a frothy corner that some compare to the ICO boom of 2017, with airdrops and the rest at times doing a better job at crypto stimulus than Trump's checks or Biden's up and coming $1.9 trillion.
The defi space thus has now reached a market cap of $80 billion (wow). That's 39% of ethereum's current market cap, something of an all time high or near there.
You'd expect that bullishness at some point to feed into eth's break of $2,000 and ratio recovery, but when or indeed if it will, remains to be seen.