Micostrategy has announced another private offering of $600 million in order to buy bitcoin. The publicly traded company said:
"MicroStrategy (Nasdaq: MSTR) intends to offer, subject to market conditions and other factors, $600 million aggregate principal amount of convertible senior notes due 2027 (the "notes") in a private offering to qualified institutional buyers in reliance on Rule 144A under the Securities Act of 1933, as amended (the "Securities Act").
MicroStrategy also expects to grant to the initial purchasers of the notes an option to purchase, within a 13-day period beginning on, and including, the date on which the notes are first issued, up to an additional $90 million aggregate principal amount of the notes…
MicroStrategy intends to use the net proceeds from the sale of the notes to acquire additional bitcoins."
Microstrategy significantly exceeded its previous likewise offer, initially starting with $400 million, but ended up with buying $650 million worth of bitcoin.
Likewise this time they're offering an option, which may bring the total to about $700 million, something that would make Microstrategy the biggest corporate holder of bitcoin by the initial amount invested.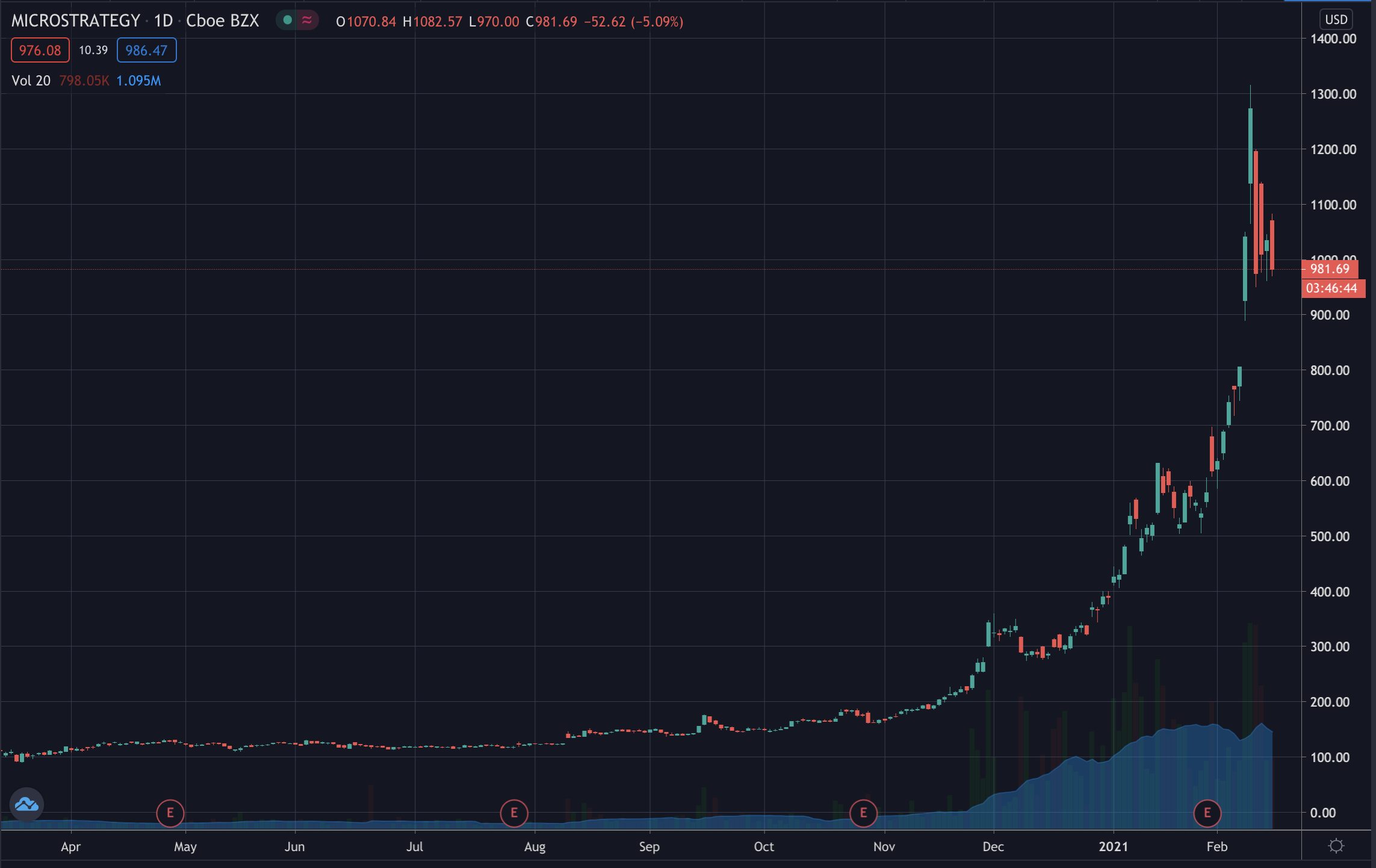 Microstrategy has seen its stock price roar, up 10x since November, much of it due to their bitcoin holdings as some investors see it as a proxy for buying bitcoin.
It has generally somewhat followed bitcoin's price action, although the company sometime acts on its own, with it seeing volatility as the market enters price discovery.
This new $600 million, and potentially more, will take some days to progress with the company previously using Coinbase and the purchase usually taking a few days.
It's not clear exactly when they are to start, but more than half a billion is coming towards bitcoin.