Bitcoin has been trading at more than $72,000 in Nigeria, one of Africa's richest country with a GDP of $400 billion.
That's magnitudes more than the global price of bitcoin at $51,200 at the time of writing.
Making this the biggest premium in bitcoin's history by amount with one bitcoin being $20,000 more expensive in Nigeria than elsewhere according to data from the bitcoin price map as pictured above.

NairaEX, one of Nigeria's biggest exchange with more than 130,000 users, currently has one bitcoin for about 25 million Naira, Nigeria's currency.
That is worth $65,000, considerably more than in any market across the globe as the ban leads to a huge premium.
NairaEX said that they are "currently unable to process Naira deposits to NairaEx through the virtual bank accounts due to Nigeria's Central Bank ban on cryptocurrency.
We'll continue to process sell orders and withdrawal requests but processing time might take longer time than usual."
Suggesting that bitcoin holders seemingly do not want to sell their coins without a huge premium, shown too by the peer to peer exchange Paxful.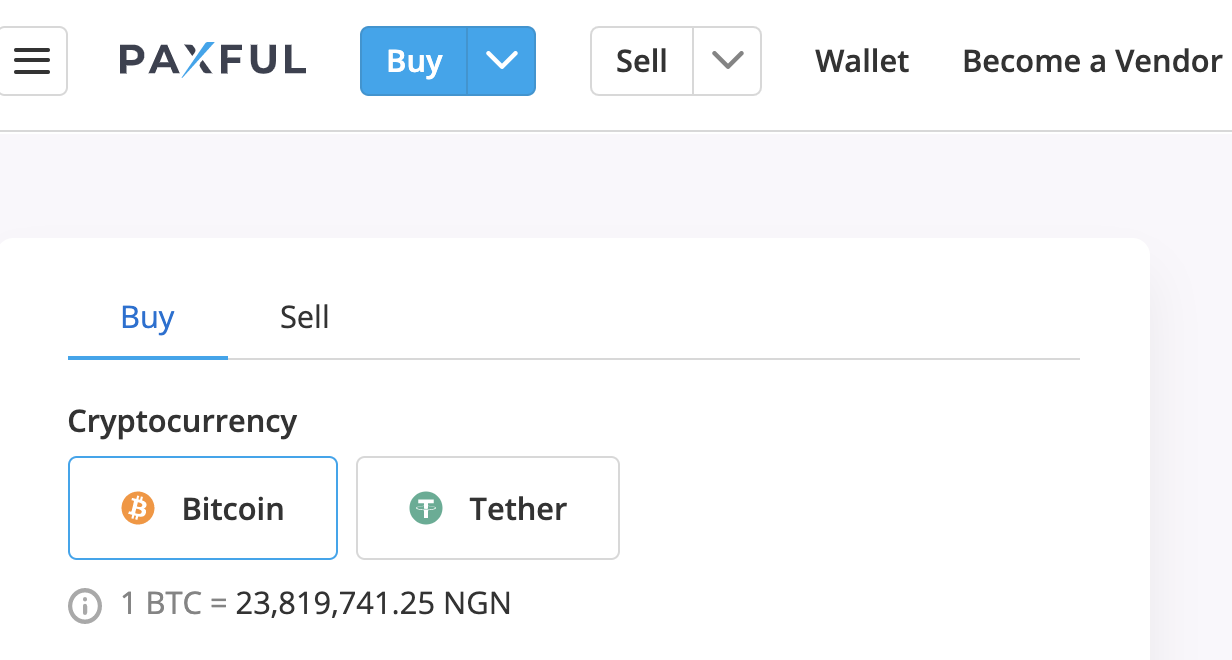 Bitcoin's price here is slightly cheaper at 23,819,741.25 naira, worth $62,500, but that's still a huge premium of more than $12,000.
As you might expect, tether is at a premium too at 465 naira, worth $1.22, as Nigerians seem to be desperate to get some cryptos.
The reason is probably because their inflation is getting out of hand, rising considerably recently with some accelerating speed: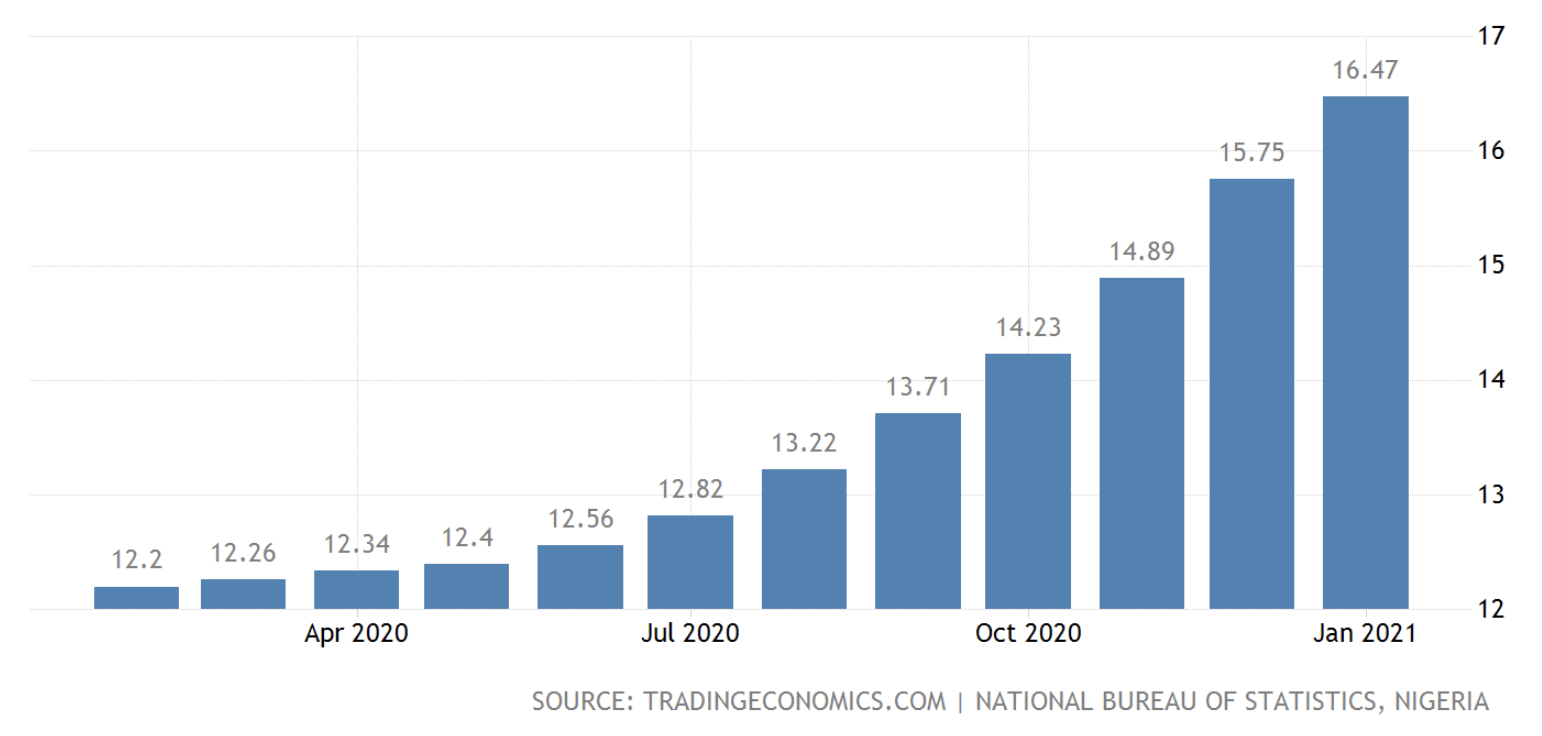 Nigerians therefore just don't want to sell digital gold for the fast falling Naira, hence the central bank's ban appears to have only affected supply and not demand so far.
Bitcoin is not illegal in Nigeria. Its possession, transaction, and all activities are permissible as there has been no act of parliament to say otherwise.
Banks operating in Nigeria however have been ordered to not serve any person or entity dealing in crypto, making this a blockade of sorts by the central bank.
This restriction does not appear to have affected peer to peer volumes, which have significantly increased in Nigeria:
So how is this at a premium? The only reason we can think of is that international bitcoin sellers just don't want to take the risk of potentially being unable to convert their naira to bitcoin.
At a $20,000 premium however or $12,500 on Paxful, you'd think many arbitragers might be very tempted, but peer to peer volumes aren't that significant, just $7 million a week.
Professional arbitragers therefore have a lot better opportunities, but the open nature of this space means one doesn't need 'professional' arbitragers, merely smart people with some initiative.
As such, Nigerians themselves may well be getting bitcoin in there, but at a premium to account for the risk the account is frozen.
The looser in the end is the best of Nigeria. The smart and the young, highly educated and perhaps even western dwelling, that have put this country on the map, and now must show why the crony ways are at the mercy of the digital revolution.
A revolution that for the first time in history, is being fought not by gun nor pen, but by code, and of those it appears quite clear, Nigeria has some.