Tether has increased its supply of tokenized dollars by $20 billion since December, doubling it in just three months.
Its market cap has now reached $40 billion, making it the fourth biggest crypto just under bitcoin and ethereum as well as the newcomer to the ranks, BNB.
As can be seen above, tether was gradually growing until August 2020 when it jumped by $3 billion.
Since September then the token sees gradual growth until December when it starts going vertical.
The token has constantly added at times $500 million to $1 billion a day, and hundreds of millions on most days.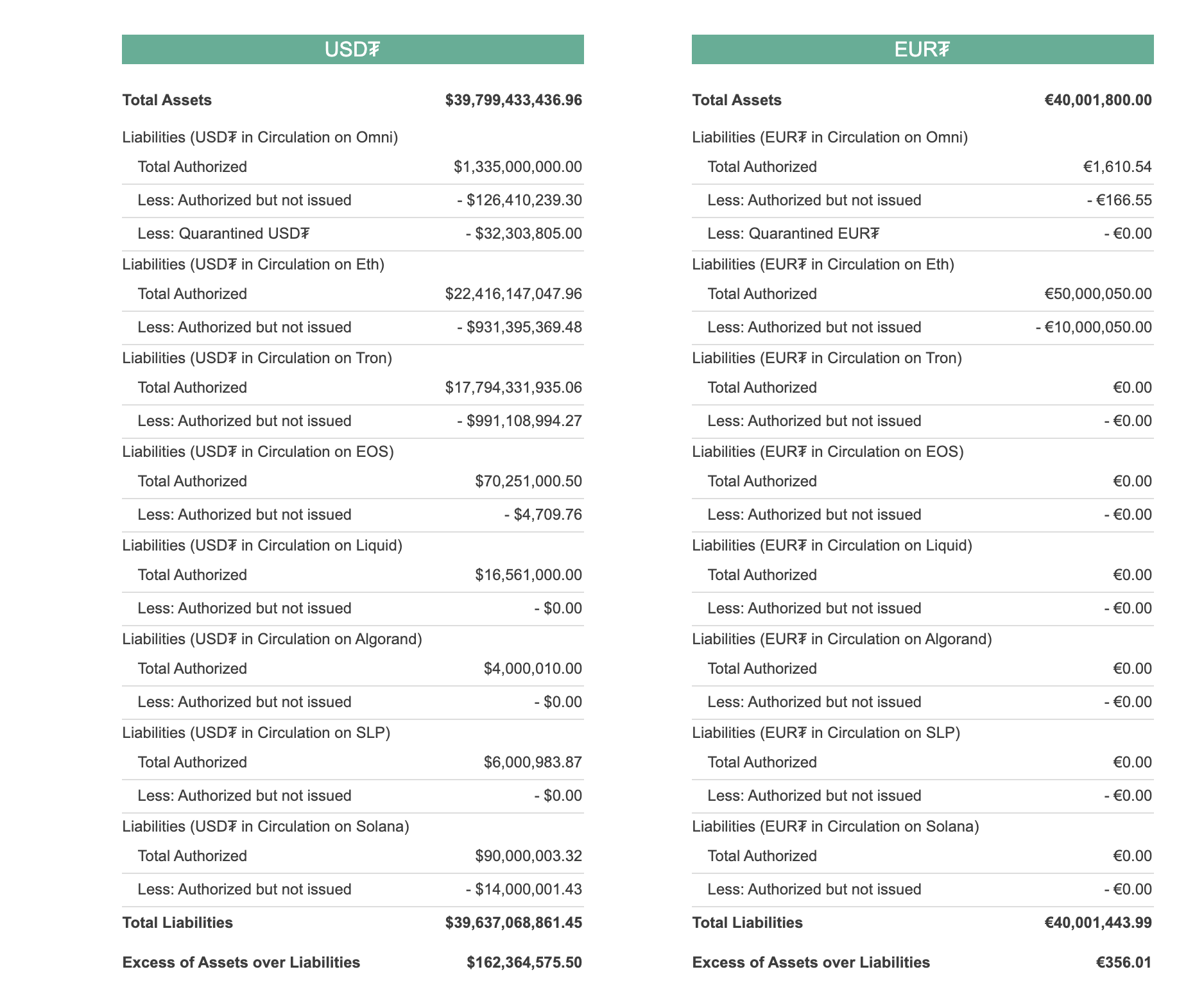 Tether has now become a complex network of different blockchains with ethereum holding the most, but the somewhat centralized Tron holds a significant $18 billion.
That's multiples more of Tron's market cap of just $4 billion, suggesting these aren't being used on the tron blockchain itself or with decentralized exchanges.
Instead they're probably mostly used on centralized exchanges which can shuffle the balances on the tron blockchain.
Other networks don't seem to have gained much traction, with bitcoin's Omni stagnant at $1.3 billion.
The huge growth in tether's total supply, however, suggests there has been a very big increase in demand for crypto entry and exit points through tether.
China in particular uses USDt to enter and exit the crypto market as their commercial banks prohibit crypto related fiat transactions.
In addition numerous exchanges across the globe use USDt as a replacement for fiat dollars, with tether currently handling $74 billion in daily trading volumes out of $111 billion for all cryptos combined.
That dominance has made their increase, and more rarely decrease in supply, a closely watched event as it generally indicates a rise in demand.