Bitcoin is close to reaching $70,000 in South Korea while in global markets it is trying to break through $60,000.
One bitcoin goes for 76,500,000 Korean Won (KRW) on their biggest local exchange, Bithumb, which handles close to $3 billion a day in crypto volumes.
That 76 million KRW is worth $68,000 dollars, while on Coinbase bitcoin's price is about to reach $59,000.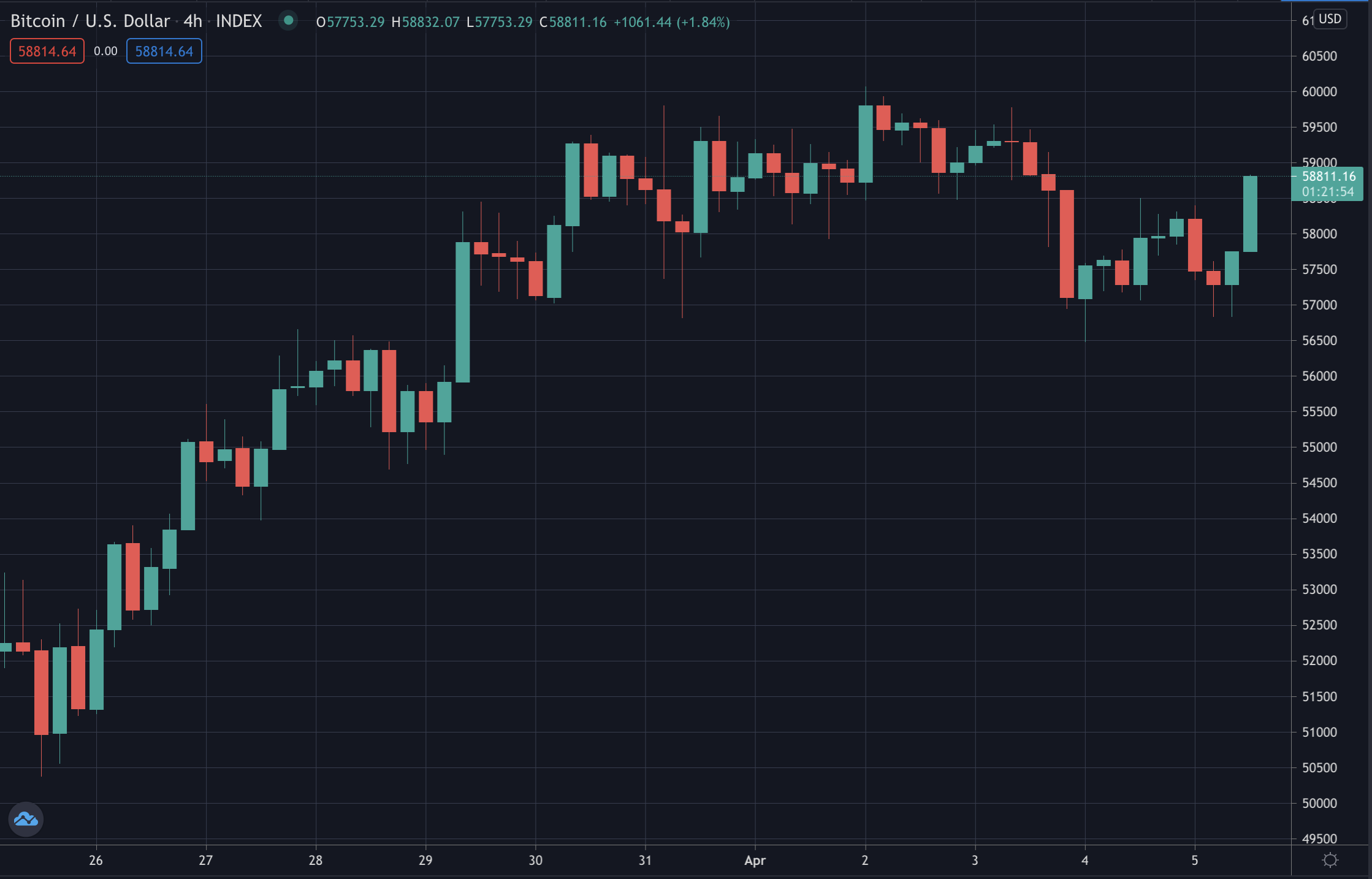 This significant premium in South Korea of about 15% is due to strict capital controls enacted in the country. According to a 2010 report:
"There are new restrictions on currency derivatives trades, including non-deliverable currency forwards, cross-currency swaps and forwards. New ceilings have been imposed on domestic banks and branches of foreign banks dealing with foreign exchange (forex) forwards and derivatives.
For Korean banks, there will be a limit on currency forwards and derivatives positions at 50% of their equity capital. For foreign banks, the ceilings will be set at 250% of their equity capital, against the current level of around 300%."
In a free market arbitrage would have erased this premium by buying bitcoin on Coinbase, selling it on Bithumb, then FX converting KRW to USD to again buy bitcoin on Coinbase and so repeat until the global price and the Korean price is the same.
The problem here is the government has intervened at the point of conversion from KRW to USD in order to artificially prop up its own fiat money.
So you can't legally arbitrage beyond the strict limits they have placed which translate to KRW maintaining an artificial premium of 15%.
This so called Kimchi premium also reveals that presumably all western produced goods and services are artificially 15% more expensive in South Korea than elsewhere.
Interestingly their inflation rate, 1.5%, and interest rate, 0.5%, are somewhat in line with western rates, making this policy decision to maintain capital controls somewhat puzzling and potentially controversial.
That's because the prices of global goods are artificially being increased in South Korea by 15%, which in effect acts as a subsidy for the likes of Samsung.
Where bitcoin is concerned one way to potentially get around this is to create a KRW stablecoin. The conversion then would not happen in foreign exchanges, but on crypto decentralized exchanges where KRWt can be sold for USDt which can then allow for arbitrage to proceed.
As a custodian KRWt would probably have to comply with the capital controls requirements, one can potentially get around it by creating a dai like KRW where there is no custodian except for the smart contract.
That should bring the South Korean demand fully to the global markets and so increase efficiency in monetary finance.