Wow. Dogecoin has spiked overnight to nearly double from circa 7 cent to 14 cent per coin.
The currency has been gradually rising for the past 24 hours, and the best part of it is no one has a clue why.
That's because this time Technoking Elon Musk tweeted after it rose, suggesting maybe this is just doge being doge.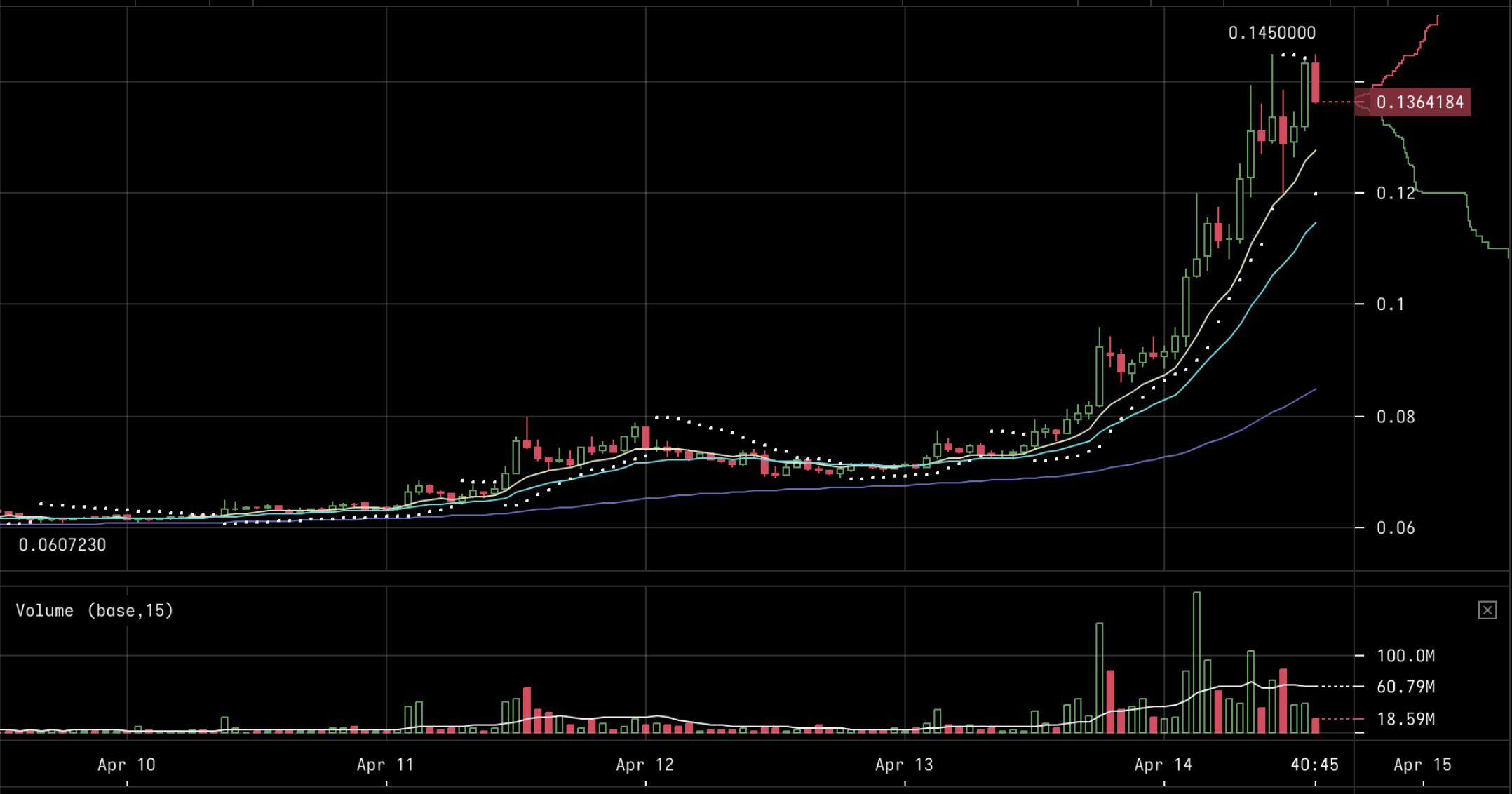 Like kids that jump up and down with much excitement ahead of some festivity, while adults just smile, so too it may be doge is showing much excitement ahead of Coinbase's first day of trading in the stock market.
Bitcoin too has risen, but not quite in an 80% jump, reaching just about $65,000 today while ethereum touched $2,400.
Doge therefore gets the show of course, for now, with this being the only OG coin that by now probably no OG still has.
That's because they probably lost them all or forgot them somewhere when 50,000 doge freely given away was about a penny.
Now it's a nice bonus, with this coin entering the top ten for the first time, and arguably beyond all the jokes, deservedly so.
That is because this is inflationary, but in a set fixed amount that doesn't have halvings and doesn't change. So giving the kensyan economists the opportunity to have their own currency.
In addition, even after nearly a decade since it launched, it still has the best memes, like the pictured dogecoin billionaire there. And of course, there's no meme that can beat 80%, except 81%.
So come on bitcorn, stuffily or no you can do it bro because good boy is much excite.